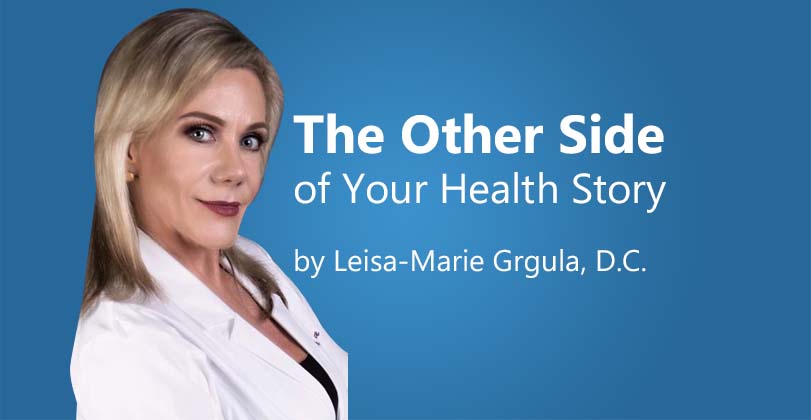 This is Peggy; she had so much neck pain, she could not turn her head…for a few years. This is one of my favorite cases in 26 years as a physician.

She went from one specialist to another; you'll read about them here. I'm sharing this, as patients come to me with stories like this every day. They try so many different medical treatments with little or no results. Some even get worse. These patients are not offered viable, proven, alternative treatments to resolve their condition.
More on Peggy's story.

Because of the location of the injury in her neck (vertebrae C1 & C2), surgery was not an option.
Her son, an Orthopedic Surgeon, referred her to a "Spinal Specialist" in his office … they tried one thing after another, with no relief.
After that, she went to a family friend who was a "Pain Specialist" who tried:
an occipital nerve block,
radio frequency ablation,
medial branch blocks, just to name a few. None of those helped either.
Then she tried a "Therapeutic Massage Therapist"… he couldn't help either.
Then she went to another doctor, a "Soft Tissue Specialist" … he couldn't help either.
Peggy was frustrated, and about to give up;
she had accepted that she would spend the rest of her life in PAIN!
And would not — be able to turn her head.
Her last doctor, a soft tissue orthopedist, recommended her to me. This is particularly special, because when conditions do not respond to traditional therapies, it is especially important that the treating physician recommend something else at that point. Thank Goodness her soft tissue specialist did that. Just because traditional medicine is recommended, does not mean it will work for your condition.
A re-evaluation should be done in about 2 weeks. If 20-30 percent improvement isn't found, a change in therapy must happen.
"Peggy had never been to a chiropractor, and she was scared."
Here is what happened next …
She came to my office for the initial, and very extensive history and exam. I then reviewed her diagnostic imaging, and placed her on a treatment plan including, Cox Technic, acupuncture, and more. She responded very quickly. She was able to move her head easier after the first treatment, the first time in years.
The Cox Technic was used to open her occipital vertebrae and muscles. She never received a traditional "cracking "adjustment of her neck, that she was so afraid of during her entire treatment plan.
I continue to see her, and she keeps up with all her appointments.
She knows that this is what is going to finally help her feel better.
She says: "Dr Leisa is the only one who's given me relief!
Don't be frustrated and live in pain. I examined her, reviewed her diagnostic imaging, and placed her on a treatment plan including, Cox Technic, acupuncture, and more. She was able to move her head easier after the first treatment.
Don't suffer alone.
Please call my office today to book your no cost initial consultation… and start living pain free, ASAP! Please visit my site at caringpainrelief.com. To see Peggy's video telling her whole story. Go to Health Blog at the top, scroll down until you see, "Chronic Neck Pain Relieved" on the right.
If you, or any one you know, would like a second opinion on treatment or surgery, please call my office for a complimentary consultation.
For any questions regarding my articles, please email me at:
[email protected]
Leisa-Marie Grgula, D.C.
Chiropractic Physician
Accurate Care Medical Wellness Center
18261 N Pima Chronic neck pain relieved when many other treatments and spinal specialists failed.
Rd. Suite 115
Scottsdale, AZ 85255
602-493-2228