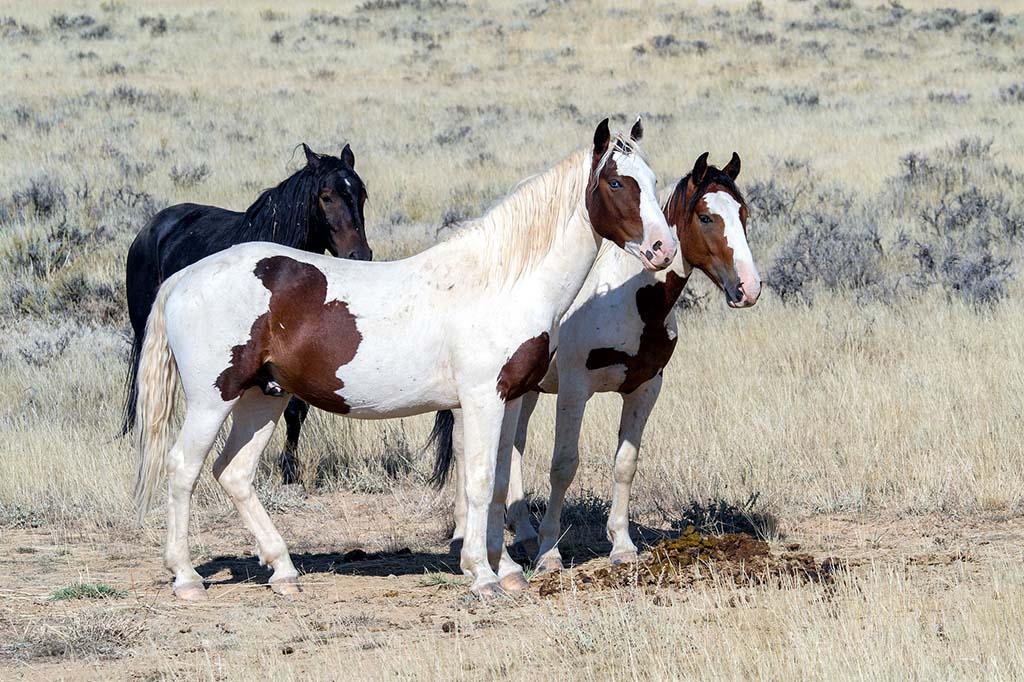 The American Wild Horse Campaign today released its Best and Worst of 2019 for Wild Horses list, recapping a tumultuous year that saw wild horses scapegoated by federal officials seeking to divert attention away from the true causes of public lands degradation and sold out by large corporate animal welfare groups seeking to curry favor with Congressional appropriators.
On the positive side, public opposition to wild horse slaughter led to passage of new legislation in California, Congress' imposition of a ban on the U.S. Forest Service's sale of wild horses and burros for slaughter, and the Trump Administration's pledge to pursue only non-lethal methods of wild horse management. .
The Best:
1. Congress prohibits Forest Service from killing healthy wild horses and selling them for slaughter.
2. California passes bill to better protect wild and domestic horses from slaughter.
3. State of Nevada reinstates humane fertility control program for historic Virginia Range mustang herd. Program is now the largest of its kind in the world.
4. Trump Administration takes lethal management off the table.
5. House Energy and Natural Resource Committee members — led by Chairman Raul Grijalva — take steps to rein in funding for plan that would devastate mustang and burro populations.
6. Congress members step up for wild horses.
The Worst:
1. Livestock industry/animal welfare groups collude on mass removal and warehousing plan that makes slaughter more likely over the long term.
2. New BLM director scapegoats wild horses, seeks to weaken laws protecting them.
3. New BLM adoption and sales program is dumping captured wild horses and burros, endangering their welfare.
4. Increasing numbers of BLM wild horses and burros showing up in kill pens.
5. BLM roundup abuses pile up as famous wild horse herds lose their freedom.
6. BLM again fails to utilize humane management tools.