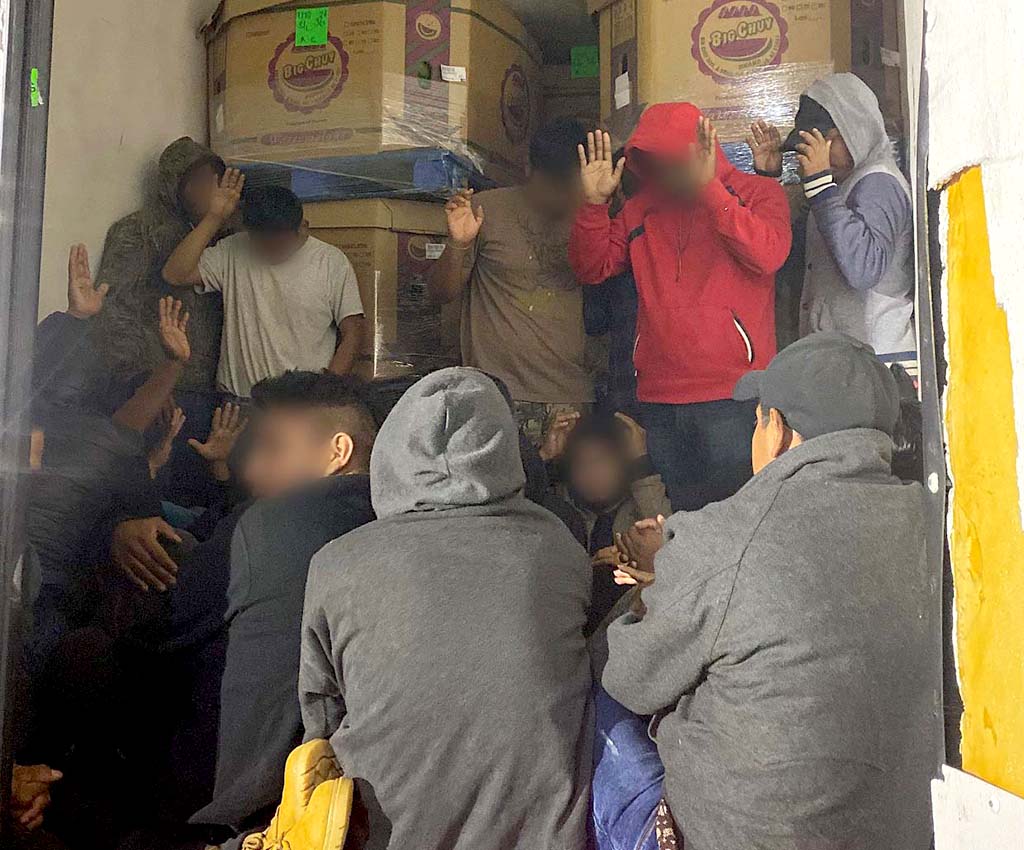 TUCSON – U.S. Border Patrol agents at the Interstate 19 Immigration Checkpoint near Amado arrested two U.S. citizens for smuggling 30 illegal aliens by semitrailer.
At approximately 10 p.m., Tucson Sector agents referred a semitrailer for secondary inspection after a Border Patrol canine alerted to the vehicle. During the inspection, agents found 29 individuals from Mexico and one from Ecuador, including an unaccompanied minor, hidden inside the trailer. Agents determined all 30 were illegally present in the country.
The 30 foreign nationals were arrested and will be processed for immigration violations. The U.S. citizen driver and passenger face prosecution for human smuggling violations.
In an effort to prevent fatalities at the hands of smugglers, Department of Homeland Security recently launched "Operation Safeguard" to educate the public and the trucking industry on the life-threatening dangers involved in using commercial conveyances to smuggle humans.