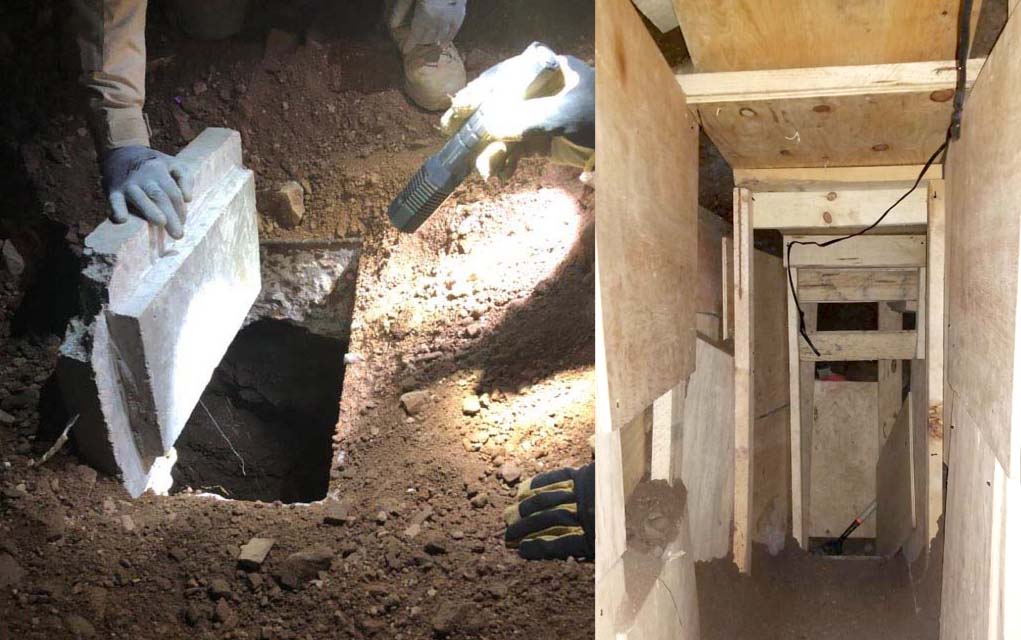 TUCSON – U.S. Border Patrol agents and Mexican Federal Police discovered an incomplete cross-border tunnel running under the streets of Nogales.
The 29-foot-long tunnel was found during a routine bi-national tunnel sweep of the drainage system that serves both sides of the border.
The entrance to the tunnel was located in the concrete floor of a drainage system. A pile of dirt concealed the tunnel entrance, which was covered by several sheets of plywood. Beneath the plywood, a cement cutout plugged the hole. The tunnel was approximately three feet wide and five feet tall at the entrance. Construction tools and electrical wiring were found inside the tunnel, which was still being constructed 10 feet below street level.
U.S. Border Patrol and Mexican authorities will continue to monitor and inspect the incomplete tunnel until it is properly secured and remediated with concrete filler. This is the 123rd tunnel discovered in the Tucson Sector since 1990.
Tucson Sector Border Patrol works closely with strategic partners in Mexico to detect tunnels under construction to prevent the movement of illegal contraband, currency, weapons, and persons across the border.
U.S. Customs and Border Protection welcomes assistance from the community. Individuals can report suspicious activity to the Border Patrol by calling 1-877-872-7435 toll free. All calls will be answered and remain anonymous.