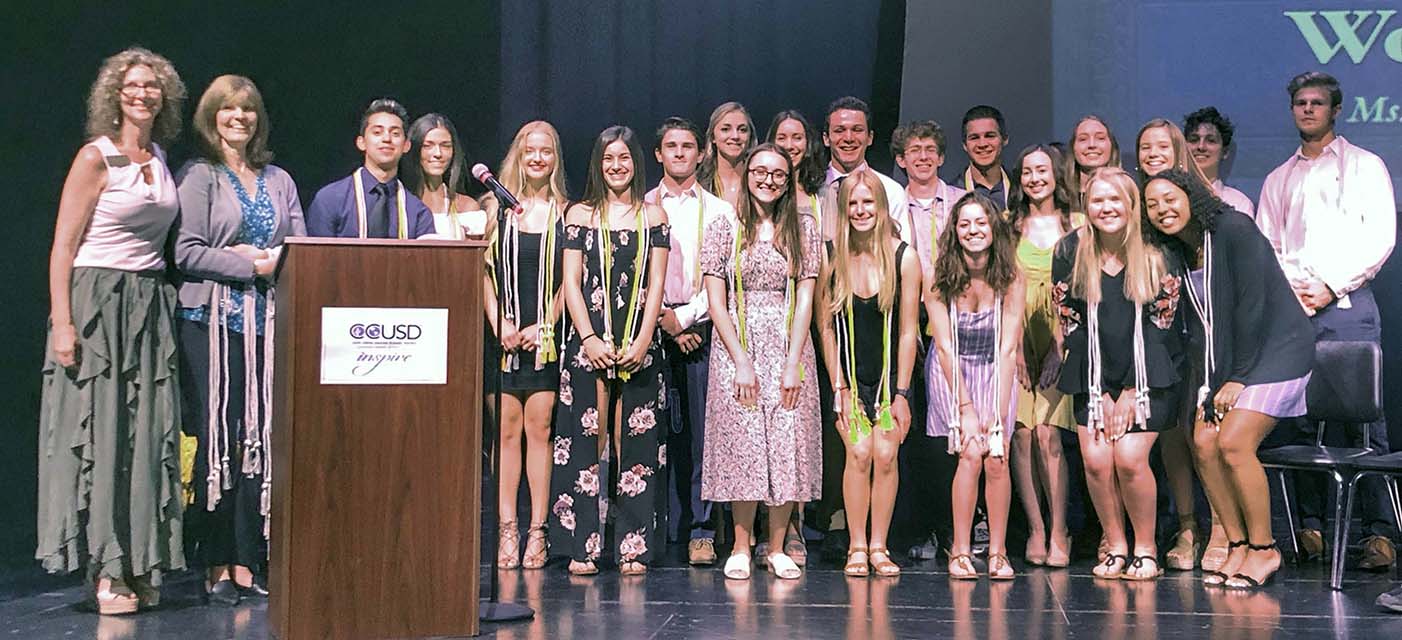 The numbers of seniors that receive an AZ Seal of Biliteracy on their diploma and a notation on their transcript keeps growing in Cave Creek Unified School District (CCUSD). Forty-nine (49) seniors graduated in 2018 with this distinction. This year, the number jumped to a total of 64, once all of the International Baccalaureate (IB) and Advanced Placement (AP) scores were added to the list. These 64 seniors will move onto their post-high school options knowing that the AZ Department of Education recognizes them as being "biliterate" which means they are not only bilingual in speaking it but also in listening, reading, writing and interpersonal communication English and another world language. This is a necessary college and career ready skill when 56% of U.S. employers say that language demand will increase in the next five years (click here for infographic source). Additionally, 1 in 4 U.S. employers lost business due to a lack of foreign language expertise (infographic source). CCUSD Director of World Language Programs, Cristina Ladas, uses these statistics to explain to parents why it is important to start language learning in preschool while the brain is still naturally wired for language acquisition. Call 480-575-2019 for more information about the CCUSD World Language and Immersion Programs.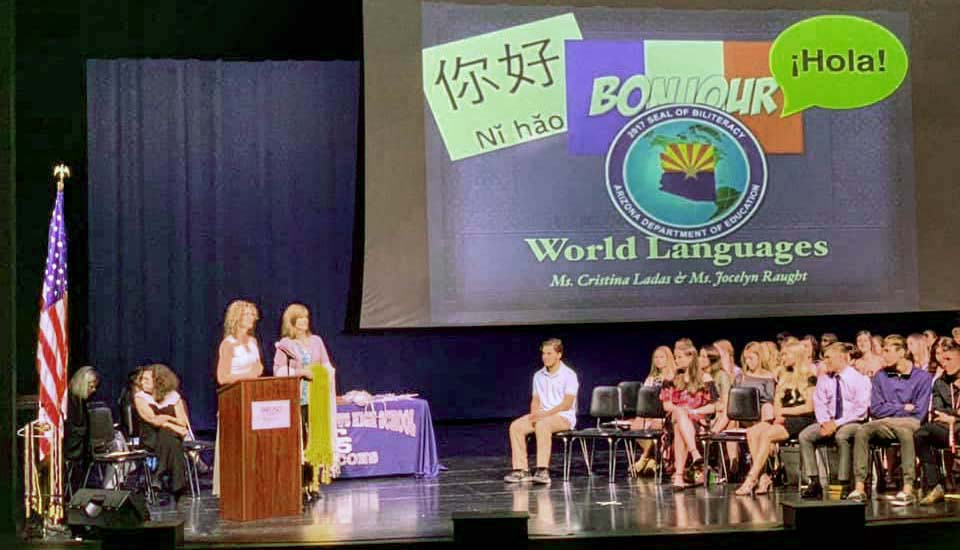 Other key findings from this recent report, including executive summary, full report and media kit with infographics
· 9 out of 10 U.S. employers rely on employees with language skills other than English.
· 47% state a need for language skills exclusively for the domestic market.
· 1 in 3 language-dependent U.S. employers report a language skills gap.
Some facts for Cactus Shadows High School:
Number of students attending CSHS 1,955
Number of students enrolled in World Language classes 1,047
Number of AZ Seals of Biliteracy awarded to 2019 graduating class: 64
Spanish 50
French 10
Chinese (Mandarin) 4
For more information regarding the World Language Programs offered to CCUSD students, please contact Cristina Ladas, Director of World Language Programs at [email protected]