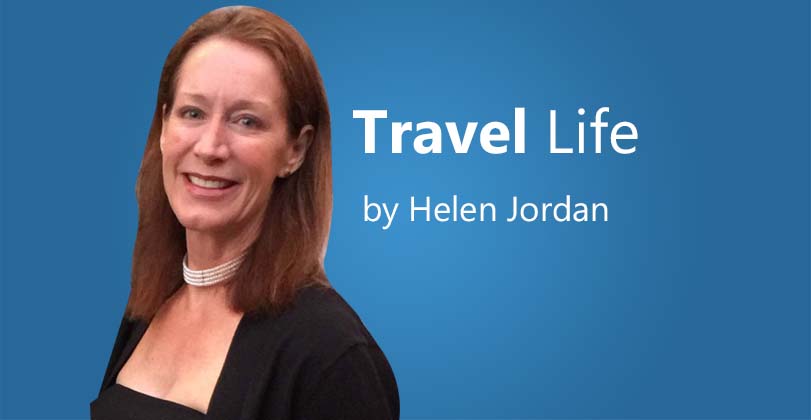 If you think river cruising is just for "old" people, toss that idea overboard. The industry is breaking the old stereotypes and offering activities for vibrant, active travelers who want more than to settle into a lounge chair on deck. River cruising is hot and getting more popular with younger travelers.
You can go for a hike on the Isle of Skye, kayak on Loch Ness, cycle through the dramatic Rhine Gorge, join a guided jog through Amsterdam, dance to a celebrity DJ, or snowshoe in the Black Forest. Disney has jumped on the river cruise bandwagon with cruises sure to please everyone – from the grandparents to the kids.
Family Oriented
Adventures by Disney, in partnership with Ama Waterways, offers charters aimed at more than just the children in your family. The atmosphere is lively with activities including zip lining and horseback riding. There is plenty to keep the young ones occupied and sophisticated activities and cuisine to appeal to the adults. Tauck offers activities that appeal to children with excursions that include a scavenger hunt in the Louvre, the chance to taste military rations in Normandy, and the opportunity to learn the waltz in Vienna.
For Young Adults and the Young at Heart
U by Uniworld is a bold new concept in river cruising. The cruises target the 21 – 45 year old set, but there is no upper limit on age to join a cruise. The minimalist design, sleek black exteriors, open and extremely casual public spaces allow conviviality and opportunities to connect with fellow travelers. Some staterooms offer bunk beds and can accommodate 3 passengers. On board activities include hands-on cooking, cocktail making classes and silent dance parties with noise-canceling headphones. The cruises offer breakfast and dinner with menus that reflect the current port and emphasize unfussy street food. Alcohol is not included in the fare, but there are pre-pay beverage packages on offer. Pricing is less than other cruise lines and there are not as many inclusions.
Fitness and Adventure
What's not to love about a relaxing cruise while enjoying gourmet food and drinks? A leisurely stroll through each port city, however, may not be enough to offset the additional calories you're taking in. For those who love their food and fitness, there are opportunities to stay active. On Lindblad, you can sail through Scotland's highlands, lochs and islands on a small 48 passenger ship. Take a hike through stunning scenery on the Isle of Skye and kayak on Loch Ness. Scenic has a partnership with Trek Travel and combines daily bicycle rides as far as 50 miles with cruising. When you travel on Crystal River Cruises, you can snowshoe through the Black Forest. Ama Waterways offers instructor-led runs onshore, onboard yoga, and Pilates classes. On Avalon, you can go mountain climbing or river canoeing in Austria. There is no need to just sit and read a book, unless you need a rest after all the physical activity.
In addition to the active part of your vacation, you'll have opportunities to experience the culture, architecture, art and history that the beautiful cities on the river have to offer. While you're on board, relax on the top deck or your balcony and watch the beautiful scenery go by.
The river cruise lines aim to disrupt the old stereotypes for the industry and are attracting younger passengers with engaging, active itineraries and excursions. If action plus relaxation is what you seek, a river cruise may be the answer.
Helen Jordan is the owner of Jordan Luxury Travel, an independent affiliate of Brownell Travel, a member of Virtuoso. She can be reached at [email protected].