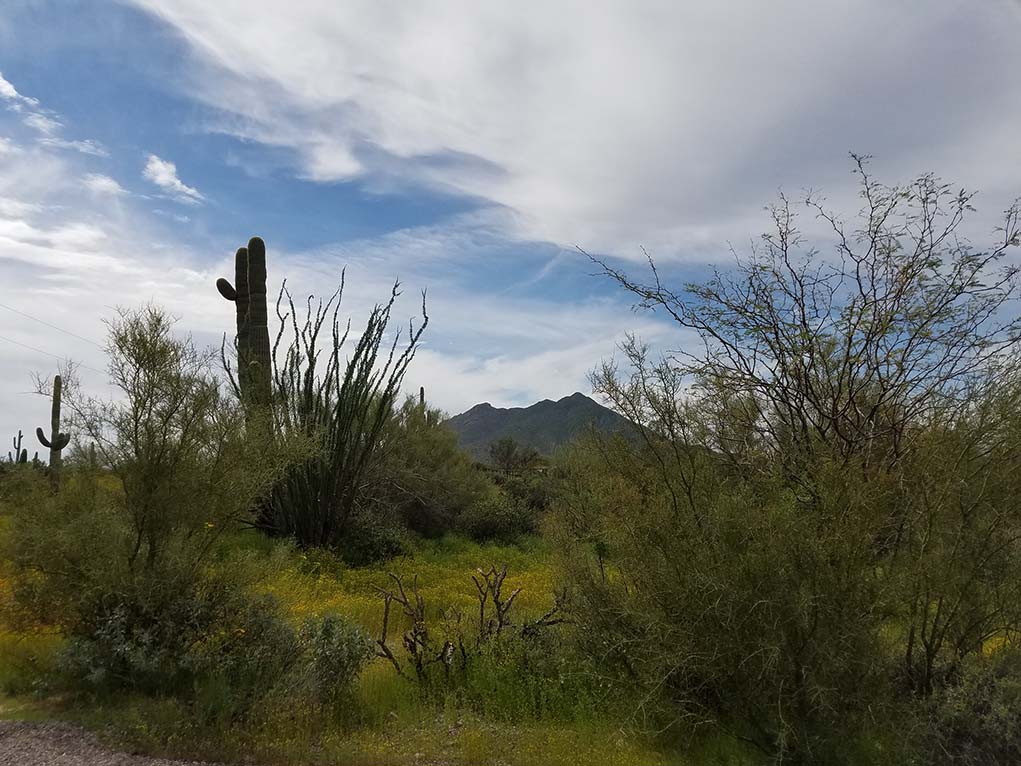 Saturday, January 06
02:00 PM – 03:30 PM
Cave Creek Regional Park
37900 E. Cave Creek Parkway
Cave Creek
(623) 465-0431
No fork, knife, or spoon necessary for these cool customers.  See snakes swallow, scorpions sting, and spiders….. wow!  Come on in to the Nature Center to see our collection of captivating and creepy carnivores consume their copious cuisine!
Saturday, January 06
08:30 AM – 10:30 AM
Cave Creek Regional Park
Meet local veterinarian Dr. Steve Grossman, from the Sonoran Foothills Pet Clinic, and his wife Coni, at the Nature Center where they will teach you how to keep your pets safe in the desert and then lead you and your pet on a 4.5 mile hike along the scenic Quartz Trail! Be sure your friendly pets are current with their vaccinations and licenses. Leashes no longer than 6 feet are mandatory. Be sure to bring plenty of water for you and your pet and don't forget to bring waste bags. (*Please be a responsible pet owner. There is no such thing as a "poop fairy."
Saturday, January 06
10:30 AM – 12:00 PM
Cave Creek Regional Park
Explore the world of "Raptors" with our favorite birder, Joe Ford of the Sonoran Audubon Society!  From vultures to condors, hawks to eagles, falcons and falconets, and of course owls: the ecology of these unique carnivores is explored. Eagles build the largest nests found in the avian world: Peregrine Falcons fly at ~200 mph while "stooping", Owls have some of the most flexible neck vertebrae in the bird world and super acute hearing. It's a world of the highest soaring birds and small, sparrow like birds with such great agility they can dodge trees in thick forests as they pursue their prey. Raptors, birds among the most ferocious in the world.
 Meet in the Park's Nature Center.