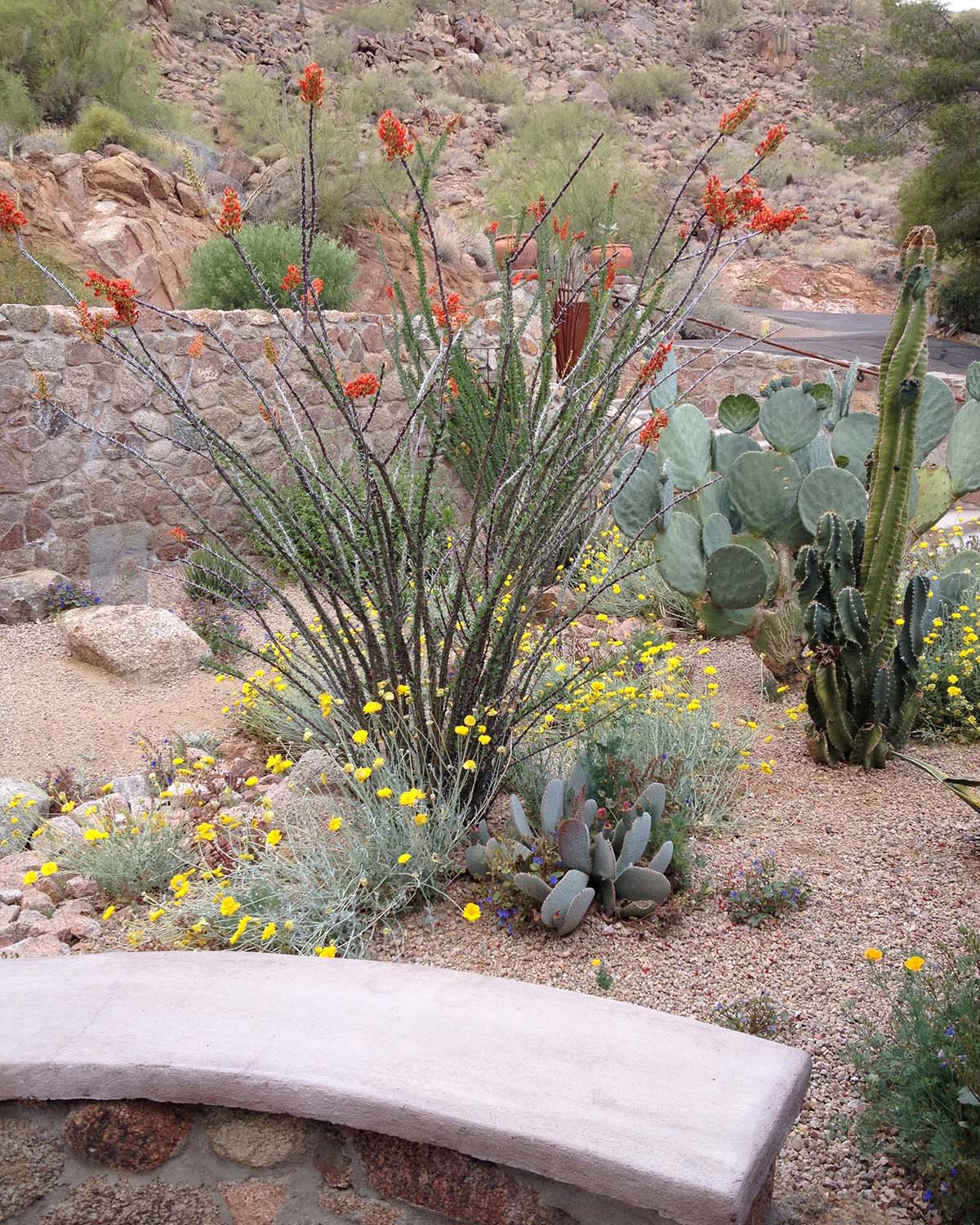 When making plant selections for our landscape, many of us may rush into purchases because we think they are pretty and please our eye. Many times we discover the plants will not thrive in their new environment.
On Saturday, January 13, 2018, Carefree Desert Gardens welcomes Cesar Mazier, president of Cesar Mazier Landscaping & Consulting, Inc. He will discuss environment and landscape conditons as well as the background and spaces plants will occupy. These are important issues we need to consider in advance of our purchases in order to ensure the perfect result.
Cesar Mazier, former Director of Horticulture for the Desert Botanical Garden, is internationally recognized for his expertise in desert horticulture. He has interacted with botanical gardens and national parks throughout the world. He has appeaered on PBS and HGTV. In 2002 Cesar was the recipient of the prestigious Master of the Southwest by Phoenix Home and Garden Magazine.
The program, usually including a plant raffle, will begin at 9:30 a.m. and run approximately until noon at the Town Council Chambers' NEW LOCATION at 33 Easy Street and Nonchalant Avenue, Carefree. A $5.00 (or more) donation is appreciated to support these programs. For information call 480-488-3686. Come early. Seating is limited.
This is the first of 4 programs of the 2018 Carefree Desert Gardens seminar series.