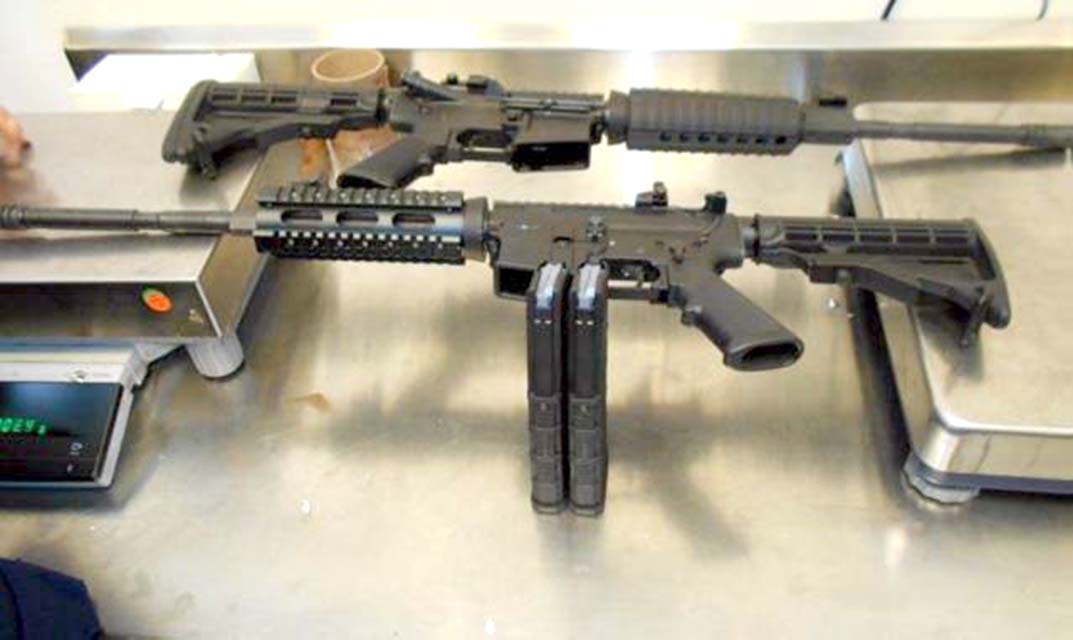 TUCSON, Ariz. – U.S. Customs and Border Protection officers at the Port of Nogales arrested three people for attempting to smuggle weapons and a combined 102 pounds of hard drugs worth approximately $830,000.
Officers working the outbound lane at the Dennis DeConcini crossing referred a 19-year-old Casa Grande man for further search of the Dodge sedan he was driving and found two AR-15 rifles and magazines hidden in a trash bag.
Officers at the Mariposa crossing referred a 51-year-old woman from Sinaloa, Mexico, for an additional search of her Kia SUV. Using a CBP narcotics-detection canine, officers located close to $358,000 worth of meth, cocaine and heroin concealed in the vehicle's floor.
Officers working at the DeConcini crossing with a narcotics-detection canine referred a 30-year-old woman from Nogales, Sonora, Mexico, for a secondary inspection of a Honda sedan she was driving. That search turned up more than 27 pounds of heroin, worth close to $471,000, in the vehicle's rocker panels.
After officers arrested the suspects and seized their vehicles and contraband, they were turned over to U.S. Immigration and Customs Enforcement's Homeland Security Investigations.
Federal law allows officers to charge individuals by complaint, a method that allows for filing of charges for criminal activity without inferring guilt. An individual is presumed innocent unless and until competent evidence is presented to a jury that establishes guilt beyond a reasonable doubt.