PHOENIX – On June 12, former Cave Creek Interim Town Manager Rodney Glassman filed paperwork with the Arizona Secretary of State's Office to run for a seat on the Arizona Corporation Commission.
Glassman had to amended his registration the following Monday to correct the spelling of commission in the name of his campaign "Glassman for Corporation Comission."
His campaign for Arizona Corporation Commission has lured in Maricopa County Attorney Bill Montgomery as his chairman.
In 2000, Glassman attempted to get the city of Tucson to buy his family's faltering Gateway Ice Center for $8 million, despite projected losses estimated to run approximately $500,000 over a three-year period.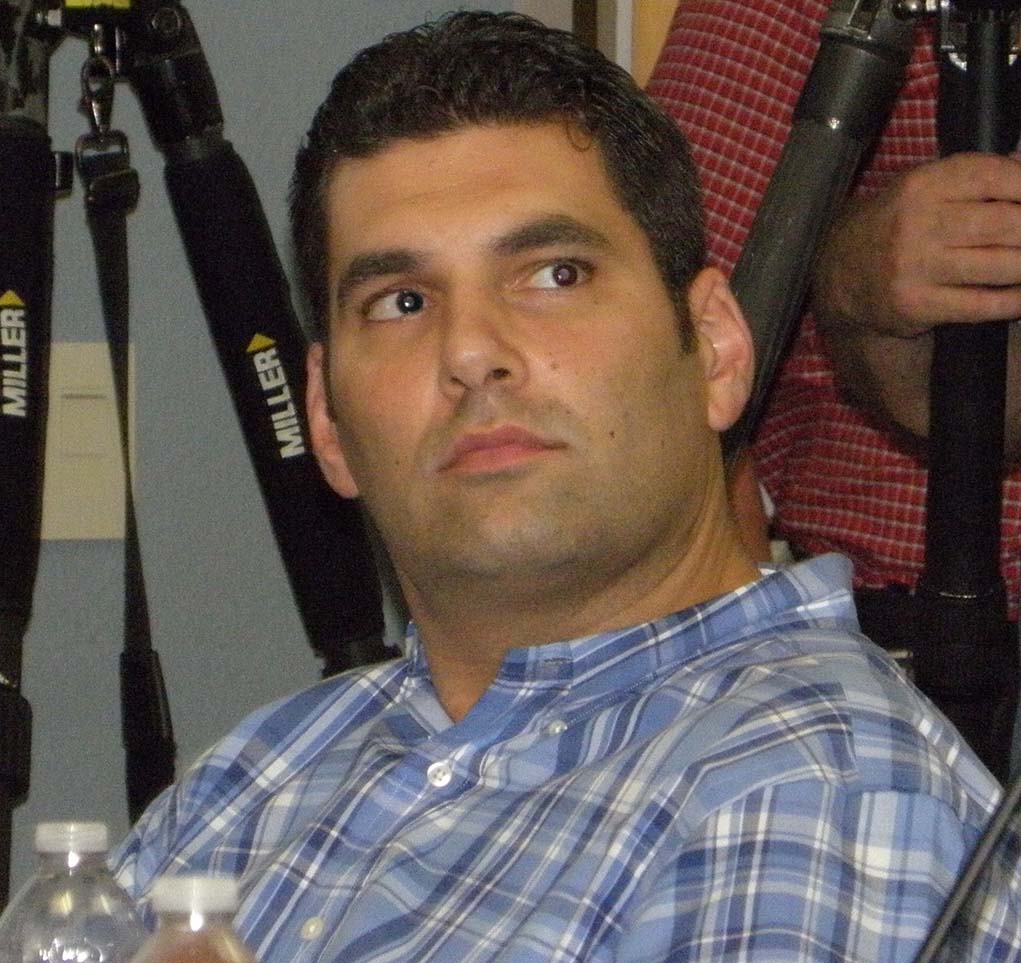 Glassman's father, a successful agri-businessman from Fresno, Calif. built the ice rink in 1995 and Glassman managed the rink while attending the University of Arizona, where he played hockey for the Icecats.
The city declined to purchase the Gateway Ice Center.
In 2010, Glassman resigned during the third year of his four-year term as a Tucson City Councilman to become the Democratic candidate to run against U.S. Sen. John McCain.
Hailing as a progressive Democrat at the time, Glassman was a former legislative aide for U.S. Rep. Raul Grijalva, a far-left Democrat and advocate of open borders with Mexico.
Glassman said, if elected, he would model his service after that of Grijalva, who called for an economic boycott of Arizona in protest of SB1070, which passed in 2010 and requires police to determine the immigration status of someone arrested or detained when there is reasonable suspicion they are illegally present in the country. That most hotly contested provision of the law was subsequently upheld by the U.S. Supreme Court.
In June 2013 Glassman was appointed Cave Creek's interim town manager due to his friendship with former Vice Mayor Adam Trenk, who was subsequently recalled along with the other three councilmen who voted to oust the town manager and hire Glassman.
Glassman was hired for a period of six months for the primary purpose of facilitating the hiring of a permanent town manager.
The town and Glassman, whose only experience in managing anything was the failed ice rink, entered into an employment agreement with an agreed upon salary.
However, when it was realized the salary that all agreed upon was not the same salary paid to the former town manager, who had 14 years experience as a town manager, those same council members voted to give Glassman a retroactive increase of $10,000 per month, despite opposition from the community.
Glassman's contract also included a provision to pay him mileage, not only for the purpose of conducting the town's business, but to commute to and from his home in Phoenix, an 80-mile round trip.
Glassman, who couldn't get the city of Tucson to buy his family's beleaguered skating rink, was later pushing to privatize municipal trash services as an employee of Waste Management, a position he held for just over a year until he was terminated.
During Glassman's run for the U.S. Senate, even Stephen Lemons, a columnist for the left-wing Phoenix New Times took Glassman to task over his treatment of key campaign staffers, all of whom Lemons said he was told left because Glassman was "out of control in the worst possible way" and "he was needlessly rude to staffers and volunteers alike, and described him throwing temper tantrums and yelling at stunned campaign workers."
Lemons stated, "They depicted Glassman as a spoiled rich kid with a frat boy sense of humor."
During his tenure as interim town manager, Glassman spent a majority of his time away from town hall wining and dining people at taxpayer expense.
And, while Glassman's contract was to terminate no later than Jan. 8, 2014, the same members of council who voted to hire Glassman, voted to extend his contract through Feb. 14, despite public outcry.
Glassman spent the bulk of his time as interim town manager pursuing his political goals while he delayed the process for selecting a permanent town manager.
He also took it upon himself to hire an independent contractor for a period of nine months to provide "community outreach coordination services" at a cost of $1,000 per month to work a minimum of 10 hours per month.
So, there was another $9,000 Glassman racked up in expenses during his tenure with the town.
As Glassman delayed the job he was hired to perform, he was unable to complete it within the six month period it was to be accomplished.
When council voted 4-3 to extend Glassman's contract, then Councilman Ernie Bunch, who was one of three dissenting votes, stated, "We told the citizens of Cave Creek we'd have a new town manager in six months. This speaks to a non-performance bonus."
Glassman hasn't wasted any time imbedding himself into Republican politics in Maricopa County, a far more conservative county than Tucson's Pima County.
Last March, Secretary of State Michele Reagan appointed Glassman to co-chair her newly formed Technology, Transparency & Commerce Council.
Reagan's press release announcing the new commission touted, "Influential group of Arizonans to provide strategic insight to AZSOS," and stated, "Made up of some of the state's most well-respected business people, the council will provide feedback and support for the Secretary's policy agenda."
Glassman wasn't always a Democrat. He registered as a Republican when he first moved to Tucson from California in 1997 when he was sent by his family to manage the Gateway Ice Center.
He transitioned to Independent in 1999 and then Democrat in 2000.
A quintessential opportunist, Glassman spent his brief stint as Cave Creek's interim town manager away from town hall abusing an expense account by wining and dining politicians who might help with his higher political aspirations and reporters willing to write glowing accounts of his tenure.
Surprised to see Montgomery's name as chairman, Sonoran News contacted him about his endorsement of Glassman.
Montgomery responded by saying he gave careful thought to the idea of being involved in Glassman's "exploratory committee."
He stated, "I'm sure you can appreciate the unique nature of the setting where Republicans can note that Dems mature in their positions and be welcomed."
In other words, Mongomery is giving Glassman the benefit of the doubt that he's actually seen the light of conservatism as a better way.
Montgomery wrote, "Could he be lying to me with a straight face? Time will tell and would certainly not obligate me to support an actual candidacy."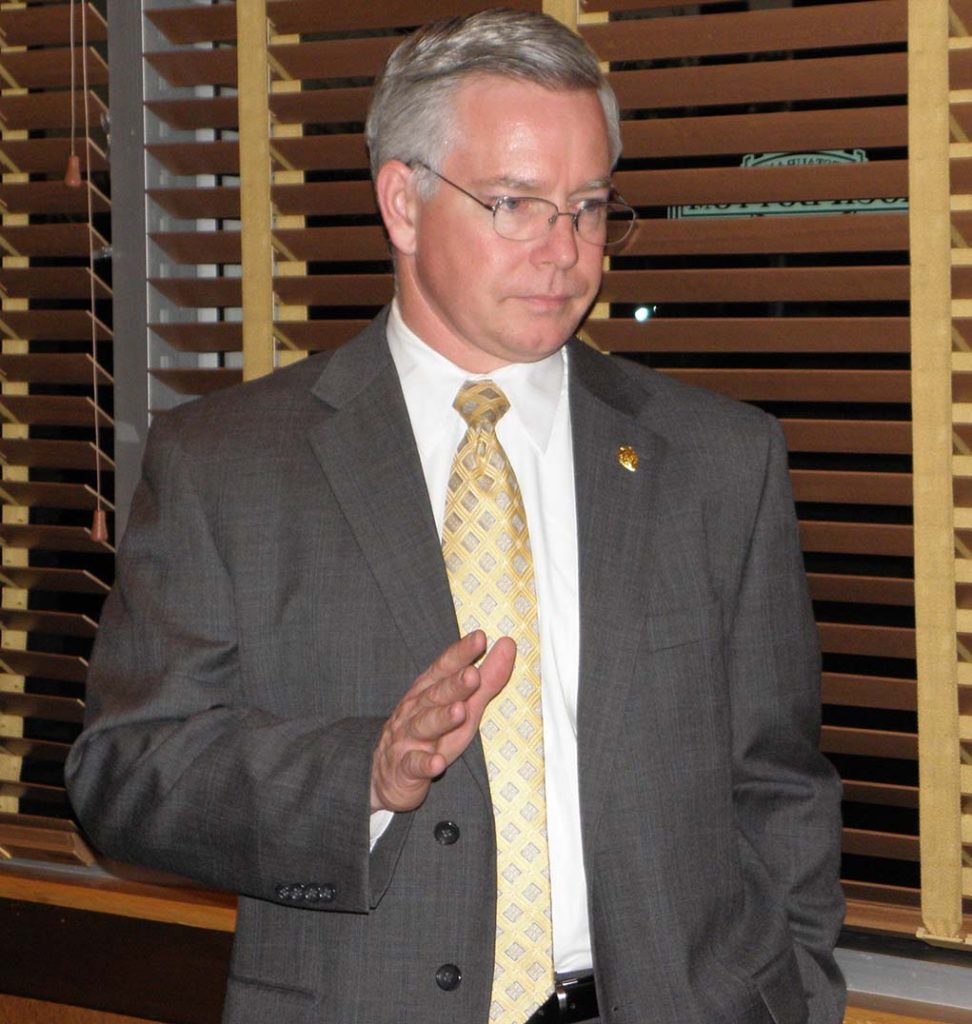 Montgomery went on to say, "I don't want every Dem to feel damned because they once registered as a Dem."
Hard to say, but it's tough to fathom how someone wanting to model their service after Grijalva has seen the failure of his ways.