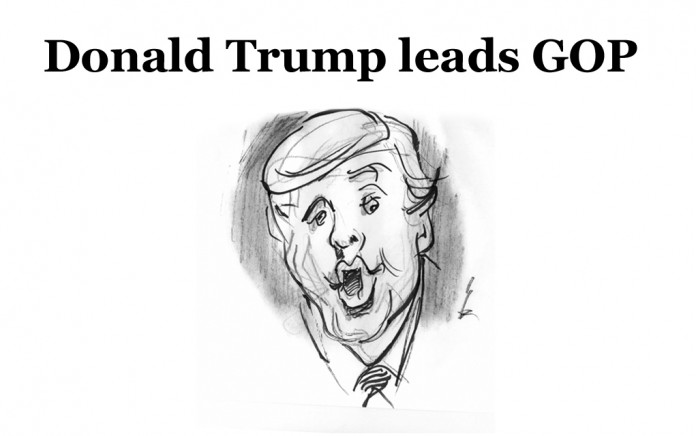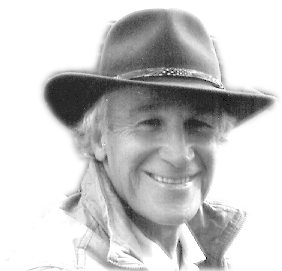 The news of the day is dangerous and horrible, mostly due to the stranglehold held by major media for Democrat rule and damning Republicans for the wrong reasons.
Now Trump is being excoriated for being a man. He is no different than most men and I have had a lifetime of experience. I heard similar and worse in high school football, baseball and track locker rooms. I was in the Navy for four years and sailors are notorious for trash talk.
God in his infinite wisdom made woman attractive to men and men attractive to women. If he hadn't we would have not have births or civilization.
Comparing Trump's talk to Hillary's many crimes is not even close.
Remember, no Republican voted for the disastrous Obamacare. Nor were Republicans responsible for the quick rise of ISIS. Voting for Hillary is more of the same and we would lose more freedoms with her as president. Her appointments to the Supreme Court would ensure the loss of our precious Constitution and our country as we remember it. My suspicion is George Soros will be in the background running our government as he has been with Obama.
Sheriff Joe Arpaio has been voted into office since 1993. Among other things, he investigated Obama's birth through the Cold Case Posse. Here is what an out of control U.S. government has done:
"An announcement was made the day before early voting starts in Sheriff Joe Arpaio's bid for a seventh term as metro Phoenix's top law enforcer, his toughest fight yet after more than two decades in office. Arpaio, who calls himself "America's Toughest Sheriff," made a name for himself cracking down on illegal immigration and forcing jail inmates to wear pink underwear.
"The charges were revealed at a hearing to discuss issues raised by another judge's request that Arpaio face criminal contempt charges after refusing to stop targeting Latinos in patrols.
"Prosecutor John Keller said in court that the government will bring charges, with the next step being a court filing that's akin to a criminal complaint.
"Arpaio could face up to six months in jail if convicted of misdemeanor contempt. Arpaio has already been found guilty of civil contempt of court in relation to the patrols."
Imagine being arrested for doing your job. Arpaio was arresting illegal aliens, isn't that his job? All law enforcement profile. Latinos are about 17 percent of the U.S. population so why wouldn't enforcement go where the illegals are?
Federal Judge G. Murray Snow, the Bush appointee whose wife told a friend her husband vowed to do all he could to prevent Arpaio's reelection, threw the book at him. He was pushed during the trial by Hispanic activists of the worst kind. They are the kind of activists who claim we stole the Southwest and they were going to take it back. They have nearly done that in California and we are next.
The only way our Joe will be saved is if Trump becomes President, so vote for The Donald!
Right now RINO Republicans are playing holier than thou and dropping their support of Trump. RINO Juan (sic) McCain is one, so is house speaker Paul Ryan and 25 more.
Republicans have both houses of Congress thanks to the Tea Party and what thanks did they get? Republicans spit in their face and did nothing to reverse the damage done by the Democrat IRS.
Republican politicians did nothing for border crossers even though they promised to stop illegal immigration for decades. They had joined hands with Democrats and it is well known that despite their promises, they wanted to drive wages down while Democrats wanted, and got, their votes.
The recent primary elections exposed the Republican Establishment which controls the government. The Establishment fears Trump because his first policy statement that got the public's attention was a border fence and deportation of illegal aliens. The silent majority finally sensed a man who wasn't an establishment troll. He proclaimed other government fixes that had promise, but the earlier promise makers had lied.
The establishment tried every trick to deny Trump but finally in despair, they gave up and slowly previous Trump deniers offered their support.
NBC gave them an opportunity by airing an 11-year-old statement they gauged as anti-woman and immoral. It was, in fact, a typical man statement which few politicians will admit. Most of them can easily imagine themselves in his place and feel lucky Trump is under fire.
So now some Republicans have what they wanted and are happy to dump Trump to save their Congressional seats even though they face a high risk of finishing off what Obama started by destroying our country. House Speaker Ryan even preached to Republicans to concentrate on getting reelected
Trump needs congressional support to make his programs work, but he has now said his job is made easier with obstacles out of the way.
In any case vote for Trump. He is our country's last hope. Vote Republican for House and Senate.