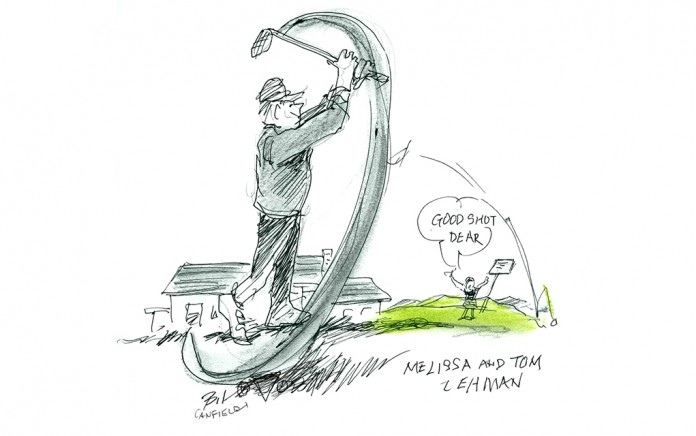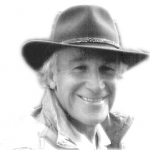 Only in Cave Creek would a defeated candidate for mayor be involved with a group threatening to sue the town. Read Linda Bentley's news article titled "Honda Bow residents threaten to sue town."
Town leaders thought the area north of Morning Star Road (actually a bit south of Morning Star) should be annexed to gain control of part of Spur Cross Ranch for future purchase of the total property.
So town leaders worked on an annexation agreement, but it was mostly in the hands of Carolyn Fabrici's lawyer, who drafted the agreement (Annexation Agreement or (AA) which subsequently was approved by council.
Fabrici subsequently sold her estate to top PGA golfer Tom Lehman who has access from the edge of Honda Bow as well as Old Stage Road and Morning Star Road.
From the outset, Lehman's efforts to communicate his plans with neighbors have only been met with criticism and unfriendly verbiage.
If you Google Lehman you will find an unusually accomplished gentleman – a winning athlete and businessman. I have talked to him and am delighted to have him as a Cave Creek citizen and neighbor. Lehman's plans include children's charities and an eventual move to Cave Creek from their current Scottsdale home.
However, comments by Janelle Smith-Haff on a local website total thousands of words. The entire AA agreement is posted online.
"The following is a summary of the information provided to the law firm that wrote the 'Development/Annexation Agreement between the Town of Cave Creek.'"
1.   Failure/refusal by the town to require permits resulted in town's failure to preserve existing desert and rural character of Area 96-1.
2.   Fund raising is prohibited on all residential-zoned parcels in Cave Creek, not just parcels in 96-1.
3.   The use of the property for fund raising purposes constitutes an unauthorized rezoning of Lehman's residentially zoned property.
4.   The town conspired with Tom and Melissa Lehman to extend Honda Bow Road.
5.   Former Town Manager Usama Abujbarah's refusal to maintain Morning Star Road with intent to coerce residents to make improvements to Morning Star Road.
6.   Violation of right-of-way provision.
7.   Installing more than two lanes on Spur Cross Road. (Ed. Note, for motorcycles maybe.)
8.   The proposed fire protection property tax effect on zoning and desert and rural character in the area.
9.   Former Town Manager Usama Abujbarah's fraudulent statements in grant funding application for road improvements on Morning Star Road.
10.   Proposed settlement agreement in Town V. Freeman lawsuit.
11.   Intent to violate.
Below the summary there is a number by number explanation.
Since I live in the annexation Area 96-1 I am familiar with the people, properties and roads in the area. I drive Morning Star Road twice daily and live on a 10 acre parcel that is on an easement shared with Jerry Freeman. I can see the Lehman property across the Cave Creek wash.
On item 5 I know the background from Abujbarah's side.
Abujbarah said he had county approval to bridge the first wash when coming off Spur Cross Road. I believe that Carolyn Fabrici, who owned the estate now owned by the Lehmans, wanted the bridge. Abujbarah had a meeting with people on Morning Star and Honda Bow.
Town staff measured traffic flow which enabled PM10, the Maricopa County dust control law, giving him the right to pave Morning Star.
The group told him they would sue if he did, so he backed off.
As far as not paving the road as retribution, my recollection is the town  performed quarterly maintenance on most unpaved roads including Morning Star. However, if Morning Star was maintained monthly, it wouldn't be enough. Currently within one week after the road is graded and dust proofed, it is dusty and a washboard. If there is rain the three washes that cross the road are so rough you must stop and creep across them.
The road is an ideal paving candidate, although I am generally for dirt roads.
On 6 and 7 Smith-Haff has always had a mistaken belief that vehicles will cross Cave Creek from the west and use Morning Star Road. She is wrong since the Mark Stapp property (Morning Star Properties, formerly Cahava Springs) has a non-vehicular easement to block to the possibility. That leads to claim 7 that the road is more than two lanes. It isn't.
Also 6 stated the town didn't have right of way on Morning Star Road, yet there is a town horse trail on town property on the north side of Morning Star road which was supposed to connect to the proposed horse trail on my easement, now in appeals court.
Number 8 is a hoax. Yes, the town proposed a property tax for fire protection which we opposed. But the claim of using Kathy Bosco's property for a fire station is bogus; ask Fire Chief John Kraetz.
Then the blackmail. The notice states their clients are willing to accept one or two proposals to satisfy their claims. Either the town agrees to remedies outlined in their claim and payment of $9,500 or payment of $1,597,150. If the town rejects both proposals they will proceed with the lawsuit and seek attorney fees.