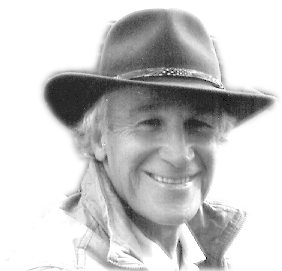 I hope you have had an opportunity to visit our new website at sonorannews.com. Now you can read the latest daily news and still receive a print issue every other week. We are also introducing a page flip version of our print issue online. You can access each page, move to any other page and manipulate the size. This is a breakthrough for remote readers; it is just like getting the printed issue.
The website is friendly for all mobile devices too. On my phone I simply say to Google, "Sonoran News" and I am there.
Feedback is welcome.
Election Signs
Signs are growing like weeds in our fair town. Candidates are seeking recognition by location and size.
Judge Clancy Jayne has huge signs and vehicles all over town. His signature approach for name recognition is to park vehicles decorated with his face and promises at high traffic locations. The problem is he has had FIVE code of conduct violations as dictated by the Commission on Judicial Conduct.
"After reviewing the allegations and the response filed by Judge Jayne, the Commission finds that the justice of the peace in this case violated the code of judicial conduct, warranting an informal sanction."
An anonymous complainant alleged that Judge Jayne engaged in improper ex parte communications with the defendant, and improperly handled the matter. In particular, the complainant believed the judge treated the defendant differently because of a personal or political relationship. The commission determined Judge Jayne engaged in several, improper ex-parte communications that clearly violated the limitations in Rule 2.9 of the Arizona Code of Judicial Conduct. Notably, the judge believed his communications pertained only to scheduling matters, but nonetheless failed to disclose them as is required in Rule 2.9(A)(1)(b). The Commission was particularly concerned with the personal nature of the communications, including the fact that at least one communication occurred with use of the judge's private e-mail address.
"Accordingly, the judge is here by reprimanded for his conduct pursuant to rule 17 (a), and the record in this case, consisting of the complaint, the judge's response in this order shall be made public as required by Rule 9(a). Through this order, the commission urges Judge Jayne to closely review the requirements and prohibitions found in rule 2.9."
We have to report all of this to you because the Commission's Custom search page for judicial complaints seems permanently broken. (Going on a couple of years now. Judges hate it and judges run the commission.)
But there is hope an educated experienced candidate will beat Jayne – Cathy Riggs recently placed signs locally. Read Linda Bentley's article about Jayne's inability to run the Desert Ridge Justice Court.
On the legislative front we are endorsing Noel Campbell and Chip Davis for State Representative District 1. You may remember the latest redistricting placed us with Prescott. Both are from Prescott and staunch conservatives.
Local Candidates
It looks like early signs are placed for the least qualified to be on council. Eileen Wright, the queen of exaggerated claims of her ability has huge signs at strategic locations. Next is know nothing Monachino who also wants you to believe he is smart and important. He is neither but he has swamped the area with his name.
You may remember he was active at the microphone at a council meeting claiming Sonoran News is racist and anti-Semitic.
The racist nonsense was based on a Bil Canfield cartoon which featured a visual similar to a swastika, warning things could be bad. It takes a real brain to make that assertion. He claimed we were anti-Semitic until Linda Bentley stood up to ask why she would work for us if we were anti-Semitic since she is Jewish.
There is nothing to say about the candidate forum no shows. They were offered an opportunity for voters to see and hear candidates and ask them questions. Those who chose not to come clearly were afraid to be questioned.
Two of three candidates for mayor were no shows, Anna Marsolo and Janelle Smith-Haff. Looks like Ernie Bunch is a walk in.
For council there were three no shows. Paul Diefenderfer (Marsolo's ex), Jim O'Toole and John Vannucci. So there is no reason to try to rate them, they are done.
On the dark side that leaves CW Jensen, Reg Monchino and Eileen Wright.
All preferred candidates showed up. They are Ernie Bunch, Susan Clancy, Mary Elrod, Ron Sova, Thomas McGuire and David Smith. Please give the good guys and gals your vote.