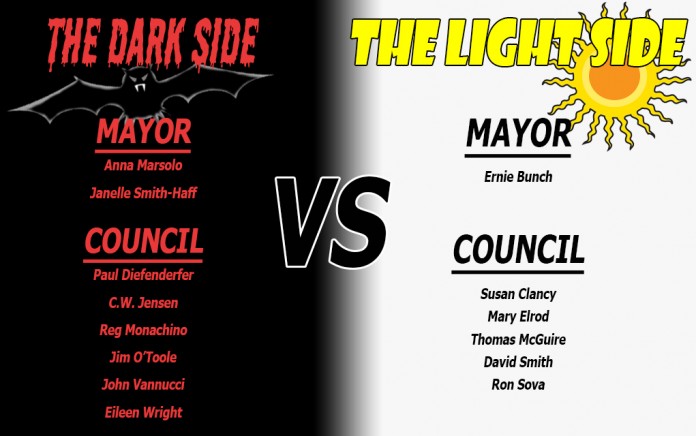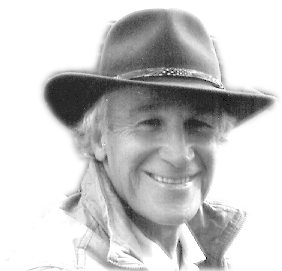 The Sonoran News-sponsored forum went off on schedule Monday night, but we had help. Importantly, Dr. Dan Baxley did a great job of being the Master of Ceremonies for the evening.
When the American flag is present, the Pledge of Allegiance is a must and it was led by Yavapai County Supervisor Chip Davis. Chip is a fourth generation Arizonian from Prescott who is running for the House of Representatives in LD-1, our district. You can expect our endorsement; he is all good for us and Arizona.
About 80 people attended and it was encouraging to see young people showing a great deal of interest as well as old folks like me. I received a huge stack of questions and most were seeking comment by all attendees, so each question took lots of time.
The forum was 3 hours long with a 15 minute break and I still had about 20 questions left over. However, there was overlap in the questions and also many that were the same.
And who decided to punt? Both Dark Side mayoral candidates Anna Marsolo and Janelle Smith-Haff didn't show. Council candidates Paul Diefenderfer, John Vannucci and Jim O'Toole played hooky too. Think they might have been afraid of being questioned? Or is a just a dark side strategy? Or no alarm clock? Or just Sonoran News haters?
We only had a no show once before when Grace Meeth decided to duck our forum and her prize for that audacity was last place in the voting and failure to be reelected.
However, for many reasons there is no one on the Dark Side we would recommend for council and certainly none for mayor.
However on the sunny side of the street there are six candidates as you can see in the cartoon and seven are needed. I see none I would recommend from the Dark Side to be the seventh. Do you?
If you do, send me a note stating who and why. I am at [email protected]. However, we would never endorse a previous slate member like Reg Monachino because as well as being an ex-slate member he is incompetent.
The last place loser in the slate election was Eileen Wright who made outrageous claims about the town that were all proven to be false. She has said she "has the ability to be intelligent" but never has in any way proved that statement. Cave Creek experienced what a slate does, none good, and yet she is trying to form another one. She too, like Monachino, lacks competence although she has the fantasy she can be intelligent.
Although there are plentiful reasons to ignore Vannucci, Diefenderfer and O'Toole, the fact they ignored us speaks volumes. And so it is.
Doesn't leave many, does it?