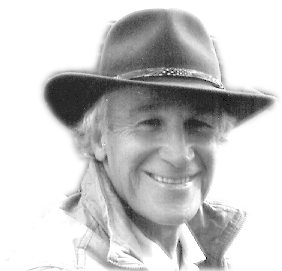 You are invited to attend
Sonoran News
Cave Creek Council Candidate Forum
7-10 p.m. on Monday, June 27
Cave Creek Town Hall
Hope you can attend. Former Planning Commissioner Dr. Dan Baxley agreed to be the Master of Ceremonies. I will provide these forms to all attendees and collect the questions for Dan to use:
Sonoran News presents
2016 Cave Creek Council Candidate Forum
If you elect to ask a question please present this form to Don.
Question to: ______________________
Candidate's name
Question: _____________________________
_____________________________
_____________________________
_____________________________
We have provided this service for nearly 20 years and only once did a candidate decline.
2016 Cave Creek Council Candidate Forum Agenda
Welcome……………………Don Sorchych
MC for the Evening…………Dr. Dan Baxley
Candidate Introductions
Candidate 2-minute presentations …
Candidates alphabetically:
Mayor
Ernie Bunch
Anna Marsolo
Janelle Smith-Haff
Council
Susan Clancy
Paul Diefenderfer
Mary Elrod
C.W. Jensen
Thomas McGuire
Reg Monachino
Jim O'Toole
David Smith
Ron Sova.
John Vannucci
Eileen Wright
Microphone or written questions from the floor
(Deliver written questions to Don)
Given the nature of some candidates, or their supporters, security will be provided. You may be aware of the attacks on Trump supporters so intimidation attacks will not be tolerated. We hope that security will increase the number of protected attendees and assure real dialogue on issues facing the town.
See you there!

Comments about candidates
I received an inflammatory letter from an anonymous source ([email protected]) who signed off as "Concerned citizen for truth in government."
We don't print anonymous letters if we don't know who the message is from. The 14 points they try to make are less than half truths and clearly wrong in most cases.
Title of that libelous letter is: "Why do you fail to print the facts? The town has had enough of your fictional story telling.
The legacy of Usama Abujbarah."
I can see why the writer(s) didn't attach their names(s). A court of law would find them guilty of defamation, libel or both.
First of all they really should read Sonoran News and get the facts. One fact is Abujbarah is not running for mayor. Secondly, had he run he would have won overwhelmingly. No town manager will ever be as competent as him and he would be the same as mayor.
I am familiar with most of their assertions and they are so wrong.
If these fairy tales were true, why did the private investigator hired by the last slate of council candidates find nothing to report? He filed at least fourteen requests for public records without even a whimper that we can find. Claims of budget issues made during the slate pre-election were dashed by the slate accepting the budget without change.
Not only that, but three of the requests involved me or Sonoran News. In one case the PI tried to get the amount of sales taxes paid by Sonoran News for four years. Why?
He wanted reports about a simple electrical issue resolved by my electrician and the town.
He asked for any payments made to me or Sonoran News for two fiscal years.
He asked for fax traffic at town hall, credit card information used by Abujbarah and Town Marshal Adam Stein for three years. He asked for information about a meeting between Abujbarah and Steve LaMar. He asked why his requests for information were known by the media. Hello? They are public records.
He asked for information regarding two restaurants that received building permits.
I see that a member of the dark side running for council is following the same trail of making public record requests to the point of harassment. When Abujbarah was town manager he would simply not accept harassment. Hello? Town Manager Peter Jankowski?
Roadhouse
I noticed a three wheel motorcycle parked where the illegal patio used to be. Deliberate middle finger salute to Cave Creek? It is interesting that candidate Jim O'Toole, Roadhouse owner, is running for council considering the encroachment issues on town right of way at his place. A cursory study of the nomination petition signatures he gathered indicates a good number are not Creekers.
And, I am still waiting for council to have the Roadhouse remove the water tank from the town right of way.