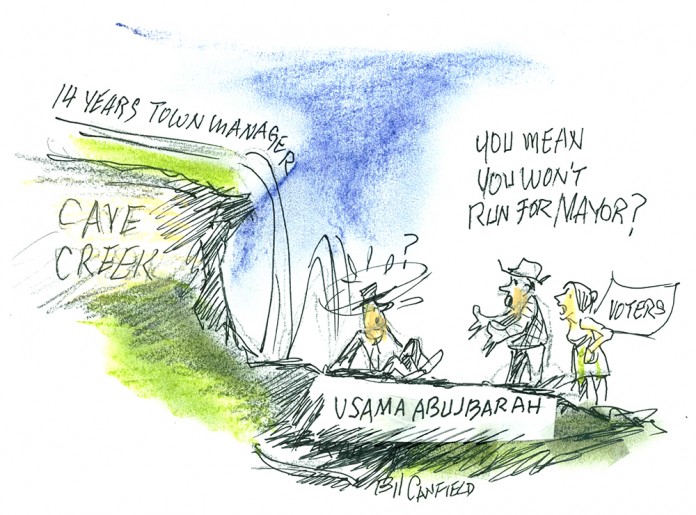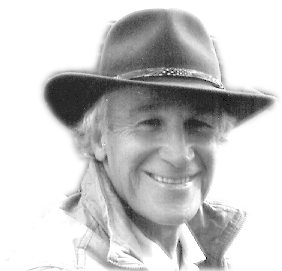 Well, June 1 came and the names of candidates for mayor and council are now known, unless someone files a lawsuit to challenge any of the petitions in superior court by June 15.
Both surprising and melancholy is that Usama Abujbarah is not running for Mayor. He certainly would have gotten my vote. He apparently had family matters here, in Egypt and in Jordan with sick friends and relatives. After 14 years as town manager and three years as a planner, no one was even close to being as able as he was for Cave Creek needs and accomplishments.
Sad, sad and more than sad!
So that leaves Councilman Ernie Bunch, Anna Marsolo and Janelle Smith-Haff running for mayor.
Current council members running are Susan Clancy and Thomas McGuire.
Other non-dark side candidates are Mary Elrod, David Smith and Ron Sova.
Dark side candidates are Eilleen Wright, Reg Monachino, Paul Diefenderfer, C.W. Jensen, John Vannucci and Jim O'Toole.
A casual review of O'Toole's signatures looks like Roadhouse customers signed whether they were living in Cave Creek or not. If his petitions were challenged in court, he would be removed from the ballot for an inadequate number of valid signatures.
Not sure about where council candidate Joe Freedman fits yet.
As far as Eric Watson running for mayor, in our reading of the statute, he is not qualified because he lives in Carefree, is registered to vote in Carefree and was attempting to use his business address in Stagecoach Village. In any event, he pulled a packet but didn't submit any nomination petitions.
Although the chef of Indigo Crow also pulled a packet for council he is not running either.
We are considering hosting a forum as we have done for nearly twenty years for all candidates. Let us know if you would attend.
Meanwhile, there is plenty of work to be done on council, which now includes John Ford, filling in after the resignation of Mark Lipsky.
For starters is the issue of closing the roads to benefit the Hideaway and Roadhouse while slowing traffic on our one lane through town to a crawl. To add insult, those businesses flood what parking they have with out-of-town vendor tents and portable businesses.
The usual alibi by council members like Ernie Bunch is that those public sacrifices result in sales tax dollars flowing into the town's treasury. Prove it! We have no idea whether taxes are being paid or not. We do know that some are on a cash basis and there is no way to track sales tax. Town Manager Peter Jankowski claims a proper audit is too expense. Prove it Peter. Form a committee of caring Creekers to search for the right auditor, not you.
Repeating the promises from current council about road closures:
Current council members said they would allow three half day closures. One is Cactus Shadows Homecoming, the second is Fiesta Days and the third is Wild West Days. PERIOD!!!!!!
Yet Jankowski was allowed to close roads for 6 days for Bike Week while their parking was occupied with profit makers for them. CRONY CAPITALISM!
Next, Jankowski convinced council to sign a development agreement to allow a water barrel on town property as a sign for the Roadhouse. The town could have substantial liability if the barrel was involved in an accident. More CRONY CAPITALISM!
I presented to council several times (not this council) that since the Hideaway was founded with a lie about parking, their business license should be revoked until the parking situation is handled in a manner to follow town code. The lie was that Jeff Price, owner of Horny Toad, had allowed Hideaway parking. He hadn't and hasn't. So I will sign a complaint and the town will have to deal with it.
We know the dark side doesn't want the annexed 4,000 acres of open space. So the objective to get the agreements settled needs to be advanced before any mischief by them. That means Mayor Vincent Francia and Vice Mayor Steve LaMar need to get it done before they retire. Anyone who enjoys Spur Cross Ranch (SCR) would appreciate more open space and I have never heard a word against SCR.