BY LINDA BENTLEY | JANUARY 28, 2011
Jim Van Allen registers as
write-in candidate for
Carefree Council

CAREFREE – Karen Smith-Lovejoy's sudden withdrawal as a candidate on Jan. 26 appeared to leave six candidates for six council seats.
However, Jim Van Allen, who recently retired from the Desert Foothills Sheriff's Posse after seven years of service, apparently has no intention of abandoning public service.
On Jan. 26, the deadline for registering, Van Allen threw his hat in the ring as a write-in candidate, bringing the field back up to seven candidates for six council seats, with Vice Mayor Glenn Miller as the only incumbent.
While citizens may not recognize Van Allen out of his MCSO uniform, they'll have an opportunity to get to know him and the other candidates better during the candidate forum at 7 p.m. on Feb. 2 in the Carefree Town Council chambers.
BY LINDA BENTLEY | JANUARY 26, 2011
Special meeting Jan. 31 to decide ballot measure for property tax
'What is the sense of this emergency timing?'
CAVE CREEK – Councilman Ralph Mozilo asked to have a consent agenda item, calling for a special town council meeting on Monday, Jan. 31, removed for discussion.

Mozilo said he was concerned about the subject matter of the meeting, which was to discuss whether or not council wished to approve a ballot measure for a property tax to pay for fire protection. Keep Reading ...
BY LINDA BENTLEY | JANUARY 26, 2011
Trenk withdraws from council race
CAVE CREEK – Rumors had been swirling over the past couple of weeks indicating Councilman Adam Trenk was planning to resign from council and/or withdraw his candidacy from the upcoming election. Keep reading ...
BY LINDA BENTLEY | JANUARY 26, 2011
Carefree Council election, six candidates for six seats
CAREFREE – On Wednesday afternoon, Sonoran News received an e-mail from Karen Smith-Lovejoy saying she was in Florida tending to a family health crisis, which she said "will most likely a long and protracted ordeal, requiring frequent travel back to Florida." Keep reading ...
JANUARY 26, 2011
Sonoran News Photo Caption Contest supports the Boy Scouts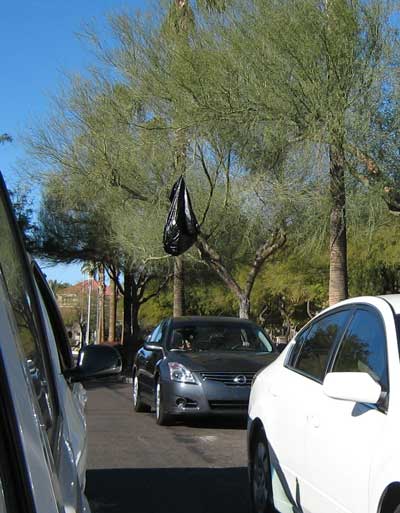 Join the fun! You're invited to compose your most creative caption for this photo. Please submit your contest entry to news@
sonorannews.com with Contest 1-26 in the subject line. The winner will receive a free Cave Creek license plate. Sonoran News will donate the price of the plate to the Boy Scouts. If you have a contest photo you'd like to submit, please send it to graphics@
sonorannews.com with Contest in the subject line. We'll need a sentence or two about the photo (what, when and where) and your name and permission to publish the photo.