What can, can't be recycled, why, and who cares about recycling anyway?
January 20, 2010
CAREFREE – Those are just some of the questions that Carefree City Councilman Bob Coady will answer Jan. 27 at a meeting sponsored by the Sierra Club's Saguaro Group.

Coady has been involved in getting the first recycling program started in Carefree and consults with members of the U.S. Senate on legislation for governments to be more environmentally responsible about waste. One area of focus for Coady is medical and other hazardous waste disposal practices.

The meeting takes place in the community room at Harris Bank, 34525 N. Scottsdale Road from 7 – 9 p.m. The meeting is open to the public and refreshments will be served.
The Saguaro Group of the Sierra Club's Grand Canyon Chapter is one of six groups in Arizona. It covers northern Maricopa County, north of Bell Road, from Fountain Hills to Surprise.

For additional information, visit www.Arizona.SierraClub.org or contact the group chair, Bev Full, 480-221-2554 or bfull@cox.net.
Cave Creek Museum to host Bob Boze Bell book signing
CAVE CREEK – Cave Creek Museum is hosting a Bob Boze Bell book signing on Saturday, Jan. 23 from 2 – 3:30 p.m.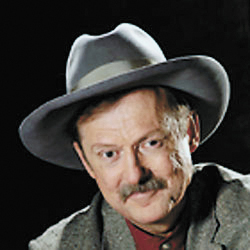 As publisher and executive editor of True West Magazine, Bob Boze Bell has published and illustrated groundbreaking books on Wyatt Earp, Billy the Kid and Doc Holliday and his series on Western gunfights is titled Classic Gunfights. Subjects include Cowboys, Figure/Figurative, Western Cowboys, Indians, and horses and mediums include gouache, scratchboard, oil and watercolor. In addition, his artwork and writing have appeared in Arizona Highways, New Times, Playboy, Wild West, and National Lampoon. He has illustrated numerous book and CD covers and appears on the History Channel, Discovery Channel and the Westerns Channel.

Located at 6140 Skyline Dr., Cave Creek Museum features an extensive collection of prehistoric and historic artifacts that describe the lives of Native Americans, miners, ranchers and pioneers. The museum hours are Wed., Thurs., Sat. and Sun. from 1 to 4:30 p.m., and Fri. from 10 a.m. to 4:30 p.m. Entrance fees are $3 for adults, and $2 for seniors and students over age 12.

For information, call 480-488-2764, or visit their website at www.cavecreekmuseum.org.
Author, Kathleen Carver hosts book singing event at Cave Creek Coffee Company
WHEN: Jan. 30 & 31, 2010; 9 a.m. – 5 p.m.

WHERE: Cave Creek Coffee Company, 6033 E. Cave Creek Road, Cave Creek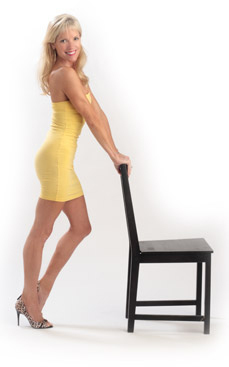 INFO: The local "It Fit Girl" also known as Kathleen Carver, hosts a book signing event debuting her latest hardback titled, Anywhere There's A Chair, on Saturday and Sunday Jan. 30 and 31 at Cave Creek Coffee Company. The book is an informative tool exploring exercising techniques using a chair for those who spent long periods of time at computers, desks, in cars and on planes.

Carver is a personal trainer with 31 years of experience in weight training and cardio-vascular exercise. Carver has also served as a consultant to the Cosmetic division of Ralph Lauren on the effectiveness of fitness training in preserving a youthful appearance as well as represented Danskin Inc. as a spokes model. Her knowledge and voracious charm help to motivate devotees and novices alike to work hard at achieving fitness goals.

With a distinct selection of in-house varietal coffee roasts and blends, Cave Creek Coffee Company also offers a wide selection of wine, beer, infused martini selections, and delicious food and desserts.

COST: FREE to attend – books available for purchase

CONTACT: For more information on the Kathleen Carver Book Singing at Cave Creek Coffee Company please call 480-488-0603 or visit the website at www.cavecreekcoffee.com