Traynor to challenge Schwan in March 2010 recall election
By Linda Bentley | December 16 , 2009

CAREFREE – John Traynor announced today, after much sincere and thoughtful consideration, he will be running for a seat on the town council in the March 9, 2010 recall election against David Schwan. More...

Snow in the desert!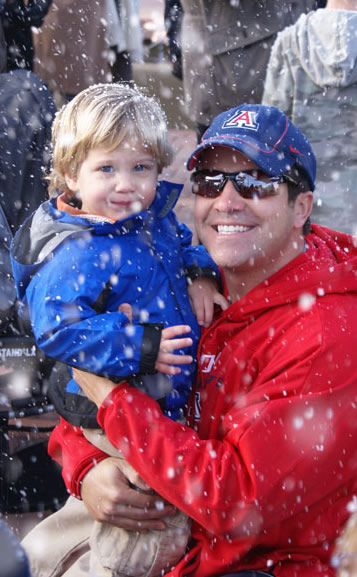 Real snow and an electric light parade drew a record crowd of nearly 15,000 people to Carefree for the annual Carefree Christmas Festival. Bill Bellis and his son Avry enjoyed the falling snow which turned the Sonoran Desert into a winter wonderland for the three-day homegrown holiday event.

Free visits with Santa continue on Saturday, Dec. 19 from 1 – 4 p.m. at Santa's Grotto along Easy Street in Downtown Carefree. Don't forget to bring your camera!

Courtesy Photo/Kim Prince, Proven Media











Last call to get your Boosters Christmas Trees!
By Linda Bentley | December 9, 2009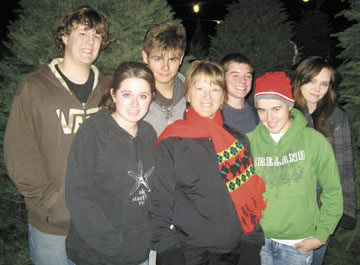 Braving the Dec. 4 cold at the CSHS Booster Club tree lot (N.E. corner of School House and Cave Creek roads) were Barbara Hatch, faculty advisor, and six volunteers from Cactus Shadows' Arizona History Project: (back, l-r) Buchanan Chapman, Hunter Jahns, Justin Yek, Jessica Simpson; (front, l-r) Caitlin Campbell, Ms. Hatch, Brenna Leech.

Tree lot remains open this Wednesday – Friday (3 – 9 p.m.) and Saturday and Sunday, Dec. 20 (last day!), 10 a.m. – 9 p.m. Let your Christmas tree "Back the Boosters," enabling the club to continue their financial support for Falcon athletics and school clubs/activities.
Boosters wish one and all, "Happy Holidays!"