Teen awarded Scottsdale Healthcare Auxiliary scholarship

October 28, 2009
Cactus Shadows High School senior receives funds for healthcare education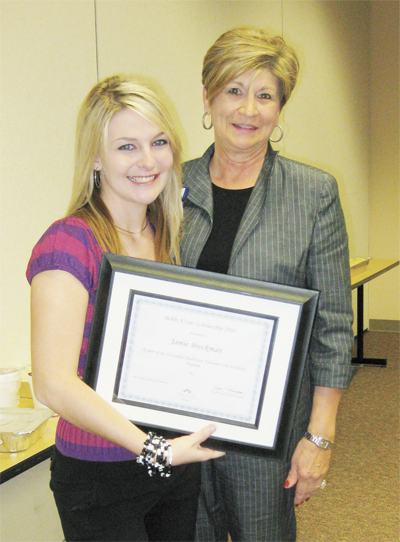 Teen volunteer Jamie Brockman is awarded the Bobbi Kraus Scholarship by Scottsdale Healthcare Auxiliary President Ann Holmstrom.
Courtesy Photo
SCOTTSDALE – Scottsdale Healthcare teen volunteer Jamie Brockman has wanted to be a doctor since she was a little girl – and even more so after watching her father successfully battle leukemia a couple years ago.

As this year's recipient of the Scottsdale Healthcare Auxiliary's annual Bobbi Kraus Scholarship, her professional dream could be closer to becoming reality.

The scholarship provides the Cactus Shadows High School senior with $1,500 for education in a healthcare profession. Named after a former volunteer, the scholarship is awarded annually to a participant in the Auxiliary's summer teen program who provided quality volunteer service.

"The hospitality and sincerity of the nurses and doctors who worked with my father greatly inspired me and make me want to be a doctor even more," said Brockman, who plans to attend an in-state college before going to medical school and ultimately becoming an oncologist. More...


J. J. Gresco wins 2nd straight JGAA Player-of-the-Year award
October 28, 2009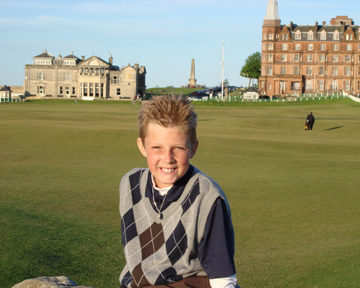 J. J. Gresco won the Junior Golf Association of Arizona (JGAA) Player-of-the-Year award for the second straight year. It is believed no other 10-and-under boy has won this award in consecutive years as a 9-year-old and a 10-year-old.

In doing so, he has amassed seven victories so far in 2009, including the Phoenix City Championship, Tucson City Championship, Kingman City Championship, Mesa City Championship, and Southern Arizona Championship.




He also qualified for the Callaway Junior World Championship in San Diego and the U. S. Kids World Championship in Pinehurst.

Earlier in the year, he played in the European Junior Championship in Scotland.