Community invited to Open House at new home of FCF, YMCA and PVCC

October 7, 2009

At Black Mountain Campus on Saturday, Oct. 17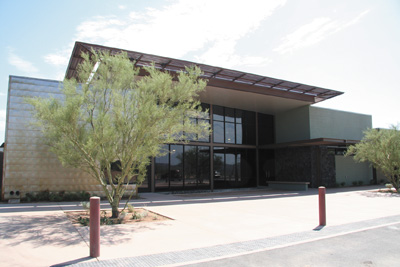 SCOTTSDALE – The non-profit Foothills Community Foundation (FCF) is ushering in many changes this fall including a new, larger location and expanded programs. The public is invited to celebrate the grand opening of the Holland Community Center at the Black Mountain Campus, 34250 N. 60th St., on Saturday, Oct. 17 from 11 a.m. – 4 p.m.


Information is available by calling 480-488-1090 and no RSVP is required to attend.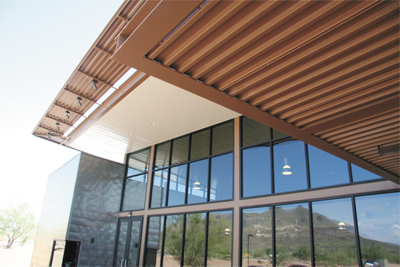 The move to the 9,000 sq. ft. facility, on the same campus which houses the new Desert Foothills Family YMCA and the Black Mountain Campus of Paradise Valley Community College (PVCC), allows the FCF to better serve the residents through new partnerships and expanded programs, said Bre Ulewicz, FCF executive director.

Saturday's FCF-Holland Community Center open house events include safety demonstrations with police and fire departments, along with health screening by Scottsdale Healthcare. Food and beverages will be served and there will be door prizes, drawings and giveaways. The YMCA and PVCC at Black Mountain will host simultaneous open houses and will offer incentives for membership and class registration.

The open house coincides with a membership drive for the non-profit 501(c)3 FCF organization that was established in 1986 in Carefree, Arizona. Programs of the FCF include the Desert Foothills Theatre, MindQuest lecture series, the Foothills Film Society, Visual Arts artist studio tours, Domestic Violence Education & Awareness (DVEA), the Desert Foothills Christmas Pageant and others.

The FCF-Holland Community Center
The FCF-Holland Community Center features a large multi-purpose room, an arts/crafts room, an executive conference room, a small counseling room, public lounge and reading room with computers. It also houses FCF administrative offices.

The Desert Foothills Family YMCA opens Monday, Oct. 19
The 27,000 sq. ft. YMCA features a fitness center with cardio, strength and circuit training, an outdoor pool, gymnasium, racquetball courts, aerobics studio, rock climbing wall, Amazing Kids Watch outdoor play area, teen and technology center with recording studio, locker rooms and family changing area.

Those who visit the YMCA facility for the grand opening festivities will receive member-ships with a waived joining fee, guided tours, and the chance to win 32" flat panel TV door prize.

Paradise Valley Community College at Black Mountain
The 10,340 sq. ft., PVCC building features six classrooms including advanced computer facilities plus administrative and advising offices, an information/ admission center and a common area with computers, digital kiosks and Wi-Fi throughout.

Dr. Paul Dale, Interim President of Paradise Valley Community College, said, "PVCC at Black Mountain offers credit and noncredit courses as well as a wealth of student services that are available to the community at large. The Black Mountain collaborative endeavor represents the qualities that our college seeks to instill in our students – a lifelong love of learning, wellness of the body and spirit plus a commitment to being a positive force out in the world."

PVCC grand opening festivities include a ribbon cutting at 10:30 a.m., and open house from 11 a.m. – 4 p.m.

The Foothills Community Foundation (FCF) is a 501(c)(3) nonprofit organization. For more information call Bre Ulewicz, FCF executive director, 480-488-1090, ext. 14, e-mail info@azfcf.org or visit www.azfcf.org.