Young film students to take town on an Odyssey
By Curtis Riggs | June 17, 2009

Film camp finale set for Saturday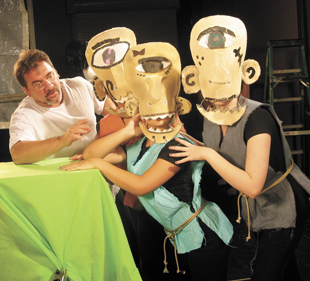 CAVE CREEK – Theater lovers will have the chance to go on an Odyssey 21st Century Style on Saturday when students in Nick Johnson's theater camp present their annual finale performance.

The play, which is loosely based on Homer's The Odyssey, is the story of a screenwriter's trip home from a visit to Hollyweird where he pitched a story to Hollyweird producers.

The play, which will be performed at the Cactus Shadows Fine Arts Center at both 3 and 7 p.m. on Saturday, June 20, will include Cyclops, Sirens, and a number of Greek gods along with the Hollyweird regulars. After being turned down in Hollyweird, the writer returns home to build a Trojan horse to get his work before the Hollyweird moguls, which are ironically played by the youngest students in the film camp.

The play will be performed with Johnson's inventive silent treatment, which means there is no actual dialogue in the play. There is, however, plenty of singing to original music, mime, dancing and physical acting.

Johnson, actually C. Nicholas Johnson, is the brother of Cave Creek documentary filmmaker Suzanne Johnson. He has been doing the film workshop at CCUSD for over 25 years.

Kevin Glenn, who has done much work for the local Desert Foothills Theater, wrote the score for the play. Martha Lindsay-Graham helped the students with their singing. Cactus Shadows graduate Vincent Pascoe, who works in the film industry in Los Angeles, is the director of the play.
Two restaurants step up to host Cave Creek fireworks
June 10, 2009
Harold's Cave Creek Corral to host Friday's "Third of July" Fireworks
Silver Spur Saloon at Frontier Town to host Saturday "Fourth of July" Fireworks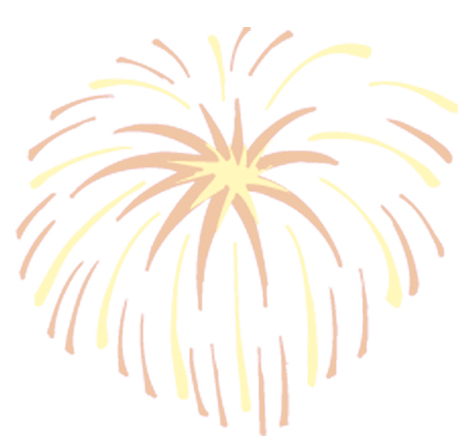 CAVE CREEK – In the face of one of the nation's worst recessions, two Cave Creek restaurants are stepping up to the plate to pay for and host the Town's annual "3rd & 4th of July Fireworks."

Harold's Cave Creek Corral and The Silver Spur Saloon at Frontier Town are reaching deep into their pockets to fund the annual fireworks events traditionally funded in part by the Town of Cave Creek and hosted by the non-profit Cave Creek Merchants Chamber of Commerce. Several other local businesses have also made contributions to cover the costs of the events.

Marc Peagler, proprietor of the Silver Spur Saloon and president of the Cave Creek Merchants Chamber of Commerce, said, "We're inviting residents from all over Arizona, not just the North Valley. Come spend a full weekend in Cave Creek. Spend your days shopping or hiking and then take in both fireworks displays. We're a town full of character, and we won't let a recession get in the way of expressing our patriotism!"

The spectacular fireworks display event schedule follows:
Friday, July 3: Fireworks Display at sunset, Harold's Cave Creek Corral, 6895 E. Cave Creek Rd. Call 480-488-1906 or visit www.haroldscorral.com.

Saturday, July 4: "Fourth of July Fireworks Display" at sunset, The Silver Spur Saloon at Frontier Town, 6245 E. Cave Creek Road. For information, call 480-488-3317 or visit www.silverspursaloon.com.