SEC files fraud charges against Wise
By Linda Bentley | April 8, 2009
'Commission brings this action in order to protect investors from ongoing fraudulent conduct'
PHOENIX – On April 2, the Securities and Exchange Commission (SEC) filed fraud charges and obtained a temporary restraining order (TRO) against Dan Wise aka Danny Wise and his various entities, including Whispering Winds Properties, LLC, LM Beagle Properties, LLC, Karlena, Inc., Axis International, Inc., "in order to protect investors from ongoing fraudulent conduct …"

The SEC states Wise, who was a certified public accountant, had two employees who worked at his direction. Wise convinced many of his clients, along with their friends and family, to invest money with him in order to profit on real estate investments.

MORE ...
Town seeks to change threshold triggering major amendments
By Linda Bentley | April 8, 2009
Expectations since annexation, commercial uses would be forthcoming
CAVE CREEK – April 1 was the deadline for submitting applications for major general plan amendments to be reviewed later this year.



Four applications were submitted, including one from the town.

The town is requesting a change to the general plan amendment process, which would increase the threshold triggering a major amendment for rezoning requests from one acre to 20 acres.

MORE ...
Weldon urges chamber crowd to get out of the box

By Curtis Riggs | April 8, 2009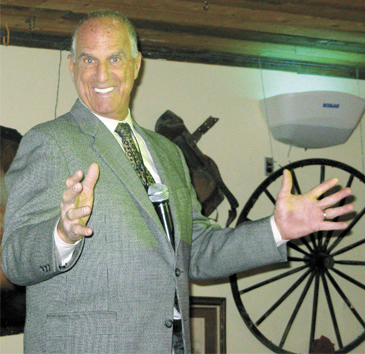 Deciding not to participate in the recession
CAVE CREEK – Motivational speaker Joel Weldon told a full house at Harold's at the monthly Carefree/Cave Creek Chamber of Commerce breakfast that surviving this economic recession is as simple as deciding to not participate in it.

"You have to get out of the box and see things entirely differently," he said while perched atop a wooden box he brought with him to Harold's to help illustrate his point. "If you decided to not participate in the recession you would get out of the box."

MORE ...
Ti Amo, Baci, Meridian restaurateur pleads guilty to fraud
By Linda Bentley | April 8, 2009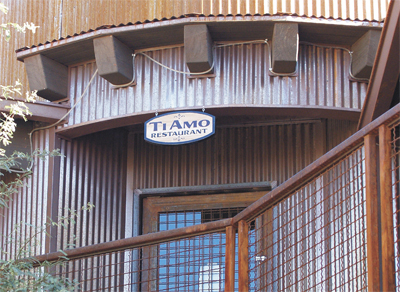 Soylular hand-keyed stolen credit card numbers into point of sale terminals

SANTA ANA, CALIF. – Reha Soylular, who used to own Ti Amo Restaurant in Cave Creek with his former wife Tara Lynn Ryan, prior to opening Baci Restaurant, with Kelly Toolis, his girlfriend, pled guilty to fraud and could be facing up to ten years in prison, a three-year period of supervised release, restitution and a fine of $250,000 or twice the gross gain resulting from his offense, whichever is greater.

MORE ...