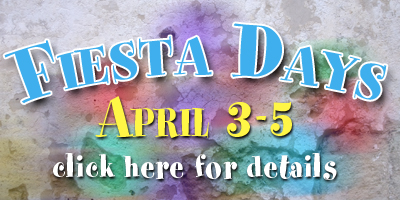 Enjoy and help preserve what makes Cave Creek someplace special

By Linda Bentley | April 1, 2009
Fundraiser with an opportunity to see what you'll get for your money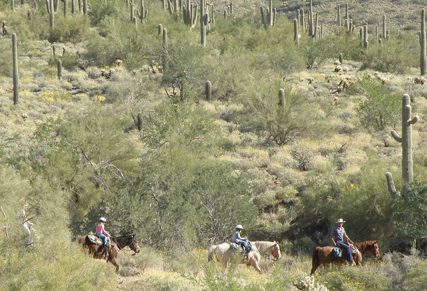 CAVE CREEK – What better way to see what you'll get for your money than to attend a fundraiser right smack in the middle of what that money's buying?

The town of Cave Creek, in partnership with Maricopa County Parks and Recreation Department and the Desert Foothills Land Trust, decided to invite people out to enjoy the beauty of the area as it kicks off the first of several planned fundraisers on Saturday, April 18 to help purchase more than 4,000 acres of open space from the state land department.
MORE ...
Council withdrawals made Traynor decision easy

By Curtis Riggs | April 1, 2009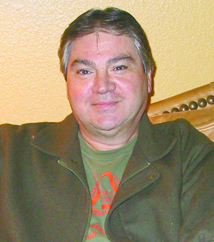 Running as write-in candidate on May 19
CAREFREE – Town council write-in candidate John Traynor's decision to seek a seat on the council was made easier by the withdrawal of three top council incumbents last month.

Traynor, an eight-year Carefree resident who created a water rate calculator when he saw the size of the Carefree Water Company's recent rate increase, received the go ahead from his wife to run for office when she saw the negative campaigns run by two political-action committees in the March election. He received her full support when Mayor Wayne Fulcher, Vice Mayor Lloyd Meyer and six-term Councilman Greg Gardner bowed out.
MORE ...

Parents asked to Step Up! and pony up

By Linda Bentley | April 1, 2009

Group asks parents to put their money where their kids are
CCUSD – There apparently is no good case scenario when dealing with the 2009/2010 budget at Cave Creek Unified School District.

There were parents who attended the district's budget forums who indicated they would be "happy to pay more in property taxes" if they knew it would go to the school district.
MORE ...
Community invited to Army Special Forces Spring Fling

By Curtis Riggs | April 1, 2009
Will raise money for troops on April 18
CAVE CREEK – Army Special Forces veterans and their families have been getting together here every spring to reminisce about their military days and come up with ways to help Special Forces veterans presently serving and their families.

MORE ...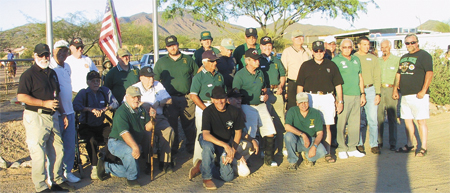 The dance of love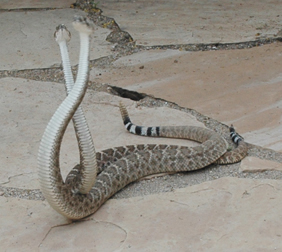 While Western Diamondback Rattlesnakes are ordinarily solitary creatures, Steve Folsum found this pair in the throes of a mating ritual on his back patio. In late summer, the female will give live birth to about a dozen offspring, which she will immediately abandon upon delivery. However, all are born complete with fangs and venom. This should also serve as a reminder that snakes are starting to come out of hibernation and can be extremely aggressive.

Courtesy Photo/Steve Folsom