"Taste of Cave Creek" set for Thursday, Sept. 25 at Stagecoach Village

Town of Cave Creek and Cave Creek Merchants Chamber of Commerce to host special event in conjunction with 2008 Governor's Rural and Regional Development Conference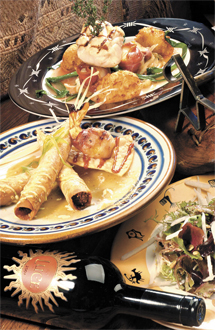 CAVE CREEK – The Town of Cave Creek and the Cave Creek Merchants Chamber of Commerce (CCMCC) are co-hosting a special "Taste of Cave Creek" event from 6 to 10 p.m. on Thursday, Sept. 25 at Stagecoach Village, 7100 E. Cave Creek Road, in Cave Creek. The event takes place in conjunction with the 2008 Governor's Rural and Regional Development Conference, which is jointly hosted by the towns of Carefree and Cave Creek and takes place Sept. 24-26 at Carefree Resort & Villas.

The "Taste of Cave Creek" event will feature flavorful taste samplings from nearly 20 restaurants, including: Big Earl's Greasy Eats, Binkley's, The Buffalo Chip, Cartwright's, El Encanto, Epicurean Palette, Harold's Cave Creek Corral, Hammerhead Jack's Boardwalk Grill and Desert Beach Bar, The Hideaway, The Horny Toad, Indian Village, Le Sans Souci, Tonto Bar & Grill, The Satisfied Frog and many others.
More...
Author and Chef Coyote Joe to appear at Pages Bookstore

Sunday, Aug. 31 in Cave Creek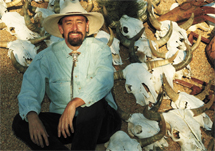 CAVE CREEK – Mad Coyote Joe, host and writer of the Emmy award winning cooking series The Sonoran Grill, will be signing his books "The Sonoran Grill" and "A Gringo's Guide To Authentic Mexican Cooking," Sunday, Aug. 31, from noon to 2 p.m., at Pages Bookstore in Cave Creek.

Coyote Joe, a Cave Creek resident, is nationally known for his recipes, spices, cookbooks and entertaining cooking style. He was recently named the ambassador of the upcoming Taste of Cave Creek culinary event.

Joe is the author of "A Gringo's Guide to Authentic Mexican Cooking" and "Snack Attack: Quick Recipes to Conquer Your Cravings." He has logged more than 150 television and radio appearances.

Pages New and Rare is located at 7100 E. Cave Creek Road in the Stage Coach Village Center in Cave Creek and is open every day from 10am-6pm.

For more information call (480) 575-7220, or write to info@PagesNewAndRare.com.
"The Princess and The Pea"

Presented by Missoula Children's Theatre's
CAVE CREEK – A Prince looks for a proper Princess to share his throne in a kingdom of snow where the residents are Winter Wind Workers, Blizzard Bringers, Icicle Sharpeners and Snow Smoothers, ruled by the Storm King and the Snow Queen. In another kingdom, a Princess and her friend the Pea live among green rolling hills and running rivers with The Flower Gardeners, River Runners, Green Shoot Growers and Tree Barkers.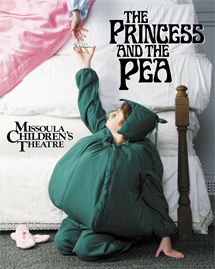 The two kingdoms think they have nothing in common, but the pesky Jack Frost that freezes anything and everything and the peace-loving Leprechauns prove otherwise. Throw in some Phony Princesses and there are enough twists and turns for a rollercoaster! This isn't your garden variety "The Princess and The Pea."

Students K-12 can be part of this enriching and entertaining musical theater experience offered by Desert Foothills Community Education's "Artists in Residence" program in association with renowned Missoula Children's Theatre. There will be two one-week sessions with public performances at the end of each session. Session I runs Sept. 8 through Sept. 13. Session II is Sept. 15 through Sept. 20. The fee for each session is $70, plus a $20 one-time only DFCE registration fee. Call (480) 575-2440 or visit www.ccusd93.org for details and to register.

"The Princess and The Pea" will be performed at the Cactus Shadows Fine Arts Center, 33606 N. 60th St., on Saturday, Sept. 13, at 7 p.m., and again on Saturday, Sept. 20 at 7 p.m. Tickets are $2 for students and $5 for adults, available at the door. Call (480) 575-2440 for information.