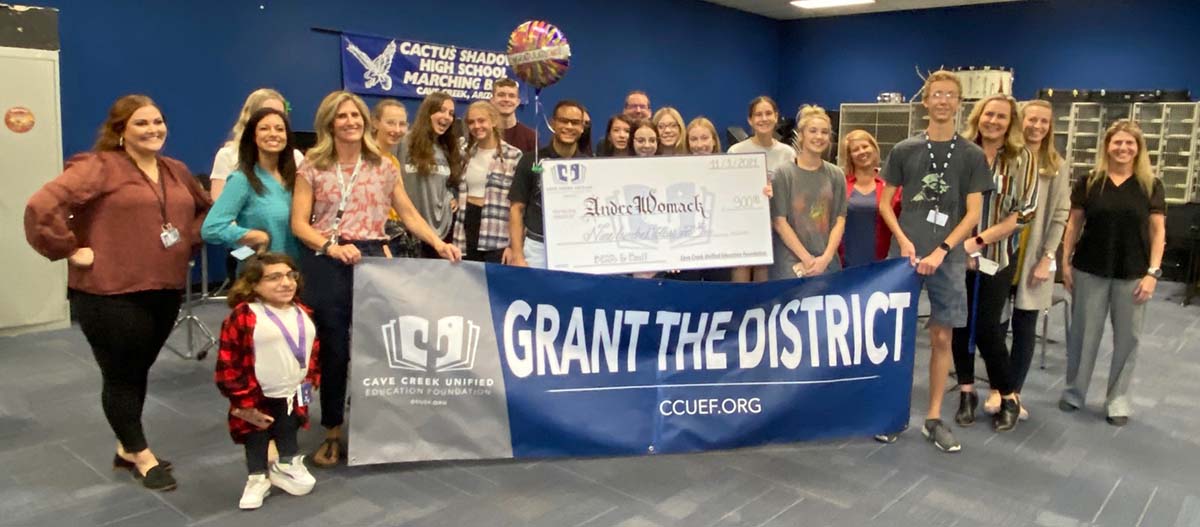 The Cave Creek Unified Education Foundation is pleased to announce that all schools within the Cave Creek Unified School District received grants totaling over $25,000 to support teachers and their classrooms.
Schools that received these awards include:
Desert Willow Elementary School
Lone Mountain Elementary School
Horseshoe Trails Elementary School
Desert Sun Academy
Black Mountain Elementary School
Sonoran Trails Middle School
Cactus Shadows High School
In 2009, the Cave Creek Unified Education Foundation launched as a 501c3 with the mission to support programs for learning in all CCUSD schools and to establish a partnership between the educational community and local business. The Foundation has awarded more than $200,000 in grants over the last 10 years. The grants are applied to purchasing materials that fall into one of the four pillars that CCUEF supports including resources, International Learning, Music and the Arts, and Health & Wellness.
"Education is the key to our children's future," said Heidi Brashear, President, Cave Creek Unified Education Foundation. "These grants will provide our hard-working teachers with the ability to purchase much needed supplies that will further enhance their classrooms as well as their student's education. Grant the District is the best day of our year, it is the reason CCUEF was formed!"