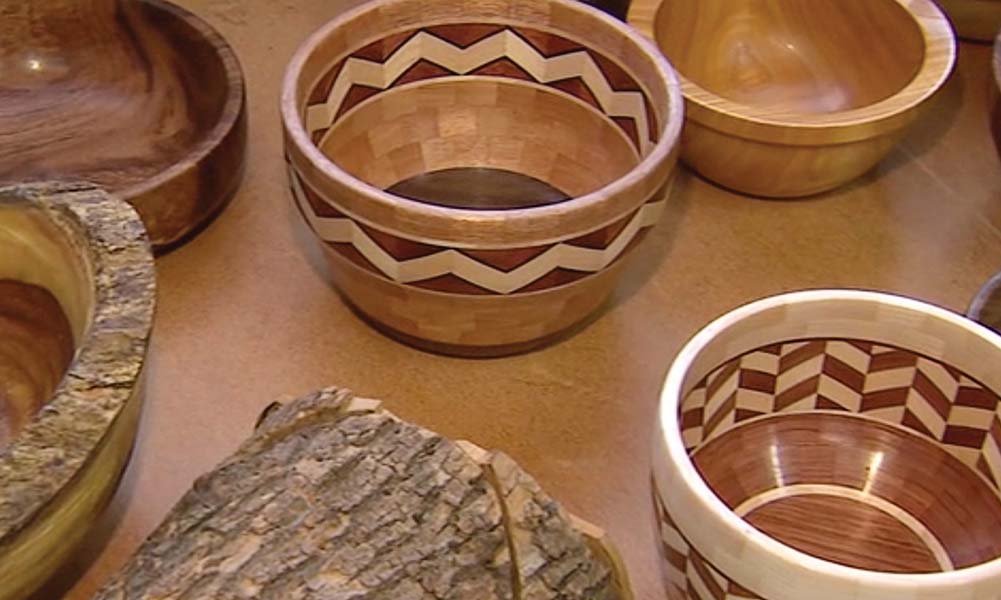 Cave Creek – Woodturned bowls will be one of the new, exciting additions to the 2021 Foothills Empty Bowls Art Auction.
"Members of the Arizona Woodturners Association are excited to be part of the Empty Bowls project and to support the Foothills Food Bank," says Brian Lensink, president of the Arizona Woodturners Association. "This is a difficult time for Arizonans who need food support and we are happy to assist. We enjoy turning bowls using the wood that comes from the urban forest that makes up the greater Phoenix area. Having these bowls go to a worthy cause make our enjoyment even greater. We also have challenged our members by offering prizes to those who can make the most bowls. Wood is a great material for bowls and will be added to the array of items made by artists using other mediums."

On Friday, October 15, 2021, the 22nd annual Foothills Empty Bowls Art Auction to honor World Hunger Day will be held at Harold's Corral, in Cave Creek, Ariz., from 11:00 am to 1:00 pm. Proceeds benefit Foothills Food Bank & Resource Center. The online auction begins September 7 and concludes on World Hunger Day, Friday, October 15 at 1:00 pm.

Bowls purchased in advance can be selected during the Empty Bowls lunch or guests can choose to pay for their bowls at the event. A pasta lunch, donated by Harold's, will be served in the bowls and guests can keep the bowls as a reminder of empty bowls throughout the year. Winners of the art auction can pick up their art pieces after 1 PM at Harold's Corral as well.