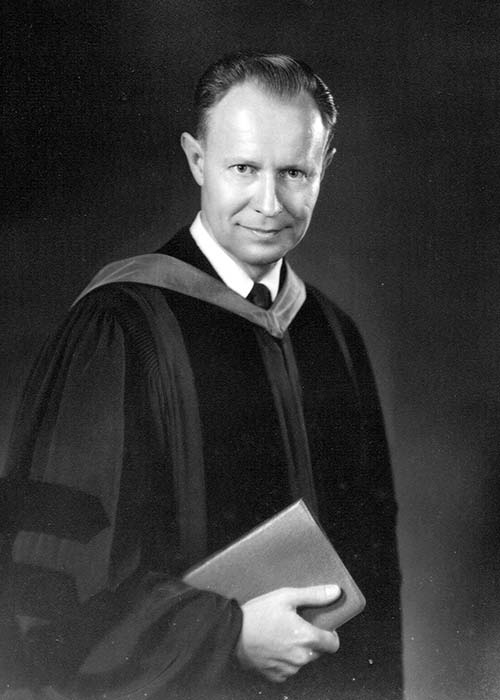 Glenn Chester Carlson was born May 5, 1923 in Akron, Ohio.  He joined his late wife of 50 years, Madelyn Jean Carlson, in heaven on April 8, 2021.

A navy pilot during World War II, Mr. Carlson attended Wooster College and graduated from Ohio State University.  He entered the radio broadcasting field and from 1949-1951 served as program traffic supervisor for NBC Western Division.  He also received his master's degree from University of Southern California.

In 1951 he entered San Francisco Theological Seminary and graduated in 1955. While at seminary he met and married Madelyn Jean Curtis of San Anselmo, CA.  They moved to Scotland so Mr. Carlson could work towards a Doctor of Philosophy degree at the University of Edinburgh, which he received in 1961.

Dr. Rev. Carlson's 33 years of ministry includes churches in Waverly, OH., Bellingham, WA., Spokane, WA., and Carefree, AZ.  He is survived by three children and five grandchildren.