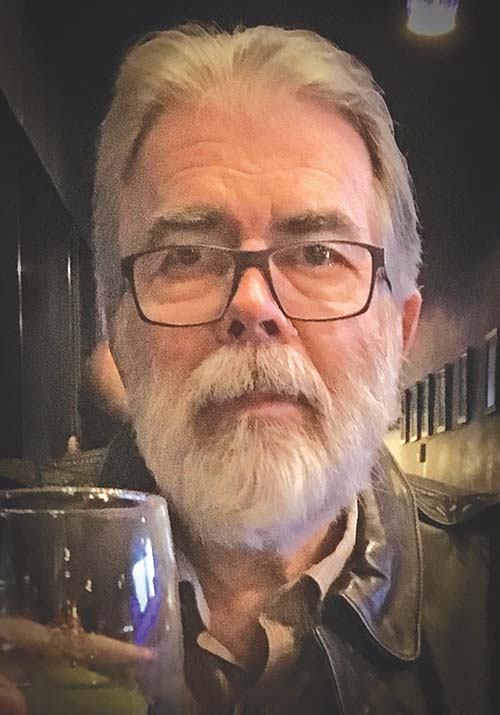 William David "Dave" Prine died peacefully at his Terravita home in North Scottsdale on May 16, 2021, with his wife, Anne, at his side.
Dave was born on January 2, 1946, in Bell, Calif. He graduated from Fontana, Calif., High School in 1964 as a National Merit Scholarship semi-finalist. He studied art at Los Angeles City College where he received several awards. Dave served two years in the United States Army from 1966 to 1968.

A talented creative professional, Dave was an art director and graphic designer for advertising agencies as well as art department manager for Computer Sciences Corp. A self-promotion direct mail campaign won him a "Best in Class" award from the Business/Professional Advertising Association in 1988.

Dave married Anne McEniry in 1976. The couple lived in Long Beach, Calif., for 27 years before moving to Scottsdale, Ariz., as full-time residents in 2003. There Anne continued her career in high tech public relations via telecommuting until retirement two years later.
Dave's observational sense of humor carried over into many things he did. He always sought ways to simplify tasks around the house by creating simple gadgets. His "Dave-ware" inventions, as Anne called them, included a long pole attached to a small paint roller fitted with lint roller tape for trapping and safely disposing of scorpions. Just fold up the tape, and toss it in the trash.

In August 2001, Dave and Anne celebrated their 25th anniversary with a trip to Vienna, Budapest and Prague. After moving to Arizona, the Prines enjoyed many hours in all seasons planting and caring for their landscape.

Dave's death followed a three-year journey with Lewy Body Dementia and Parkinson's disease. He was 75.
In 2019, in part to support her husband's LBD and Parkinson's diagnosis, Anne began volunteering for the Parkinson's Foundation. She developed successful publicity campaigns, raised funds and joined a team for Moving Day Phoenix events. In 2020, despite the COVID pandemic, the team raised almost $15,000 for Parkinson's research.

Dave is survived by his wife; sister Sue Prine, of Fairfield Bay, Ark.; brothers Martin Prine (Barbara) and Patrick Prine (Donna) of Southern California; nieces and nephews.

Dave requested no services. His brain tissue has been donated to The Human Brain and Spinal Fluid Resource Center at the Veterans Administration in Los Angeles for research into neurodegenerative diseases such as Lewy Body Dementia.

Special thanks to Home Instead caregivers, Hospice of the Valley and Messinger Mortuary for the care and compassion shown to Dave in his last days. In lieu of flowers, donations may be made to the Lewy Body Dementia Association (LBDA.org) or the Parkinson's Foundation (Parkinson.org).