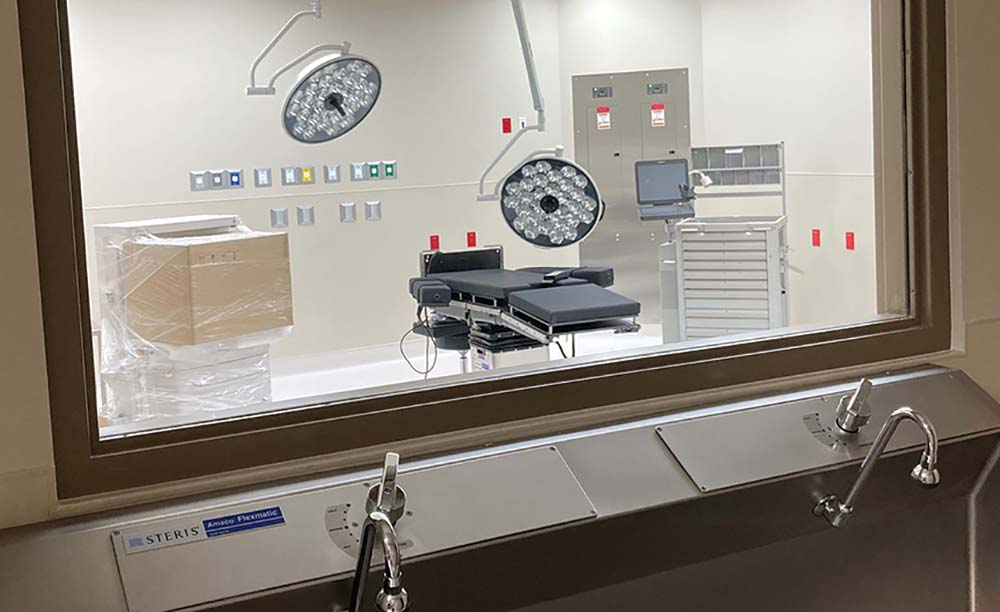 Job fairs drew many qualified candidates, night shift openings still available
CAVE CREEK – Recent hiring events drew many qualified candidates for positions at Abrazo Cave Creek Hospital, and recruiting is ongoing for several types of clinical and non-clinical positions. Work continues inside the building in preparation for the anticipated mid-year opening.

"Hiring is going well. We had a good response to our hiring events, and many who attended mentioned they lived nearby. There are still opportunities available for nurses and other staff for night, day and per diem positions. Applicants can see current openings on
AbrazoHealth.com," said Sarah Bird, RN, BSN, administrative director.
Equipment and supply delivery and setup are underway at the hospital as contractors install IT systems and other specialized equipment. Hospital leaders then must complete staff hiring and training, and various certifications and licensing are required before the hospital opens to the public.

"Abrazo Health has hospitals in many parts of the Valley, and are excited to begin providing care for Cave Creek and surrounding communities. As a fully-licensed hospital, we will be able to offer services beyond what if found in an urgent care or freestanding ER," said Bird.

Abrazo Cave Creek Hospital is expected to open in mid-2021 as a fully licensed hospital, open 24 hours a day. It will include a 13-bed emergency department, an operating room for minor surgical procedures, and eight inpatient rooms for observation and overnight stays, along with diagnostic imaging, laboratory and other services to meet patient needs.
"Like larger hospitals, Abrazo Cave Creek will be open around the clock. The ER be staffed with emergency medicine trained physicians and staff, the operating room will be available for emergent procedures like appendectomies and gall bladder removal as well as other minor general surgery procedures," added Bird.

The single-story hospital at 5227 E. Carefree Highway will include a 13-bed emergency department, an operating room and eight inpatient rooms, along with x-ray, ultrasound and CT scanner, laboratory and pharmacy services to meet patient needs.
The hospital will be capable of caring for patients of all ages, she said, and staff will work closely with first responders and EMS to serve Cave Creek and North Valley communities.

For more information or to see open positions, visit AbrazoHealth.com.