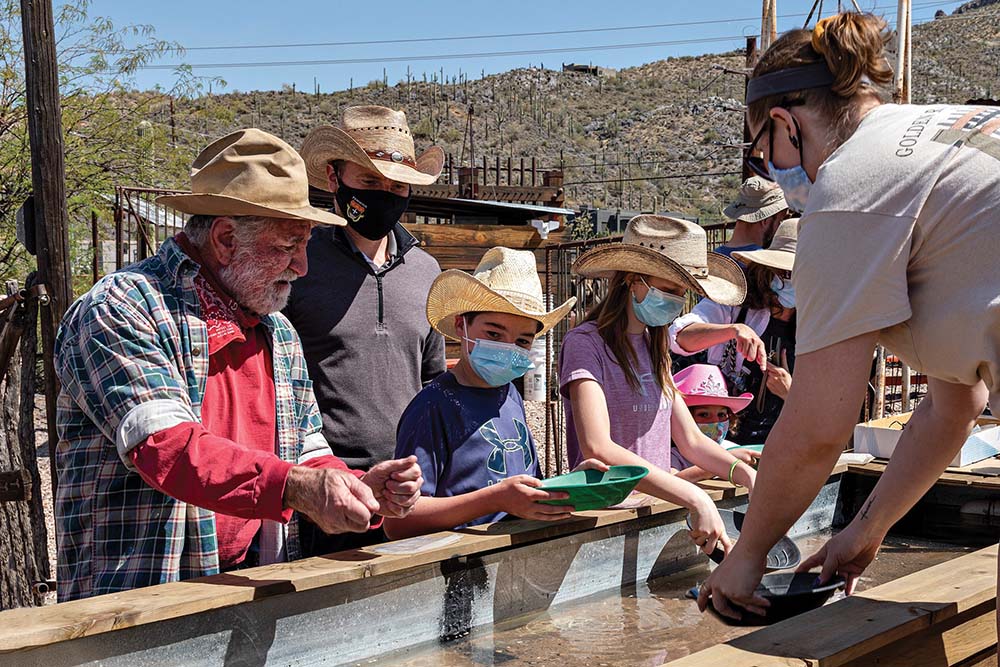 Cave Creek Museum adds a Golden Reef Stamp Mill Run
Saturday, May 29 at 4:00 pm in Celebration of Cave Creek Rodeo Days!
The Golden Reef Stamp Mill and Gold Panning Station at the Cave Creek Museum will be up and running on Saturday, May 8 at 1:30pm. Join Cave Creek Museum's miner in residence Hard Rock Harry – that's him in the red shirt and bandana – for a demonstration of gold panning techniques at the new Gold Panning Station, built by the Museum's volunteer Dream Team. And in the forge, our expert blacksmith, Paul Diefenderfer will stoke the fire and show you how it was done "back in the day." Bring your curiosity and a hat for some shade!

On Sunday, May 9, from 2:00pm to 4:00pm, stop by the Museum for "Starry Nights" featuring Special Guest Speakers from the Lowell Observatory! The Lowell Observatory in Flagstaff, founded in 1894, has been home to many discoveries, including the first detection of the expanding nature of the universe, the discovery of Pluto, and moon mapping for the Apollo program.This family-friendly presentation about the solar system is part of the Cave Creek Museum Kiwanis Family Sunday series and is free to the public thanks to the generous support of the Kiwanis Club of Carefree.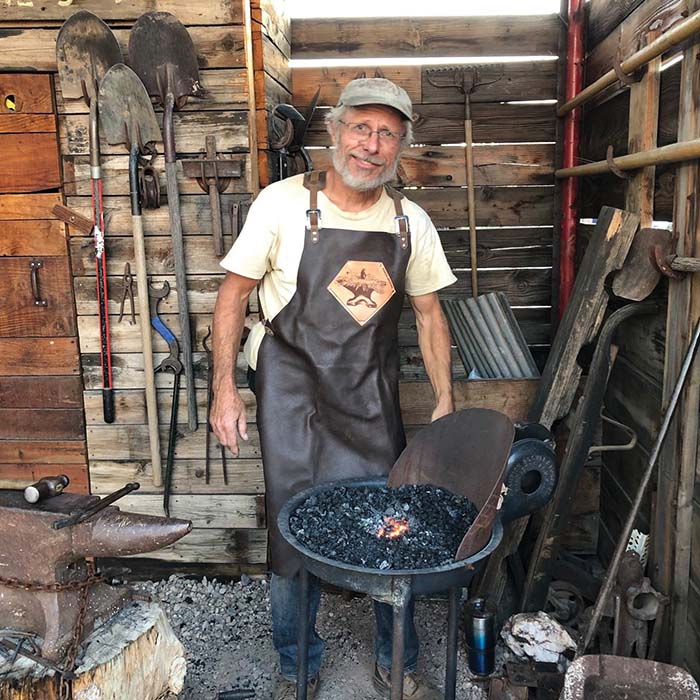 "Our family programming is designed for everyone, so please join us!" encourages Cave Creek Museum Program Coordinator Remington Pettus, "All ages are welcome! If you have questions you'd like to ask the experts, be sure to make a list and bring them with you. And that includes you grown-ups!"

NEWS Flash! Cave Creek Museum has added a Golden Reef Stamp Mill Run on Saturday, May 29 at 4:00pm, in celebration of Cave Creek Rodeo Days. Swing by the Cave Creek Museum for the last opportunity to experience the Golden Reef Stamp Run and "hands-on" Gold Panning Station before the Museum closes on May 31 for the summer months. The Museum will reopen in October.
Volunteer opportunities will be available for adults and students during the summer months, so if you'd like to hear more, call Cave Creek Museum at (480) 488-2764. There is something for everyone of all ages and interests at the Cave Creek Museum! Visit www.cavecreekmuseum.org http://www.cavecreekmuseum.org/; for details.

The Cave Creek Museum is located at 6140 E. Skyline Drive, Cave Creek. General admission is Adults $7; Seniors $5; Students 12 and over $5; Children Under 12 are FREE. Please, No Pets Allowed Except Trained Service Animals. Visit the Cave Creek Museum website for hours and CDC-compliant guidelines: cavecreekmuseum.org http://cavecreekmuseum.org/ or phone 480-488-2764. And please follow us on Facebook! facebook.com/cavecreekmuseum http://facebook.com/cavecreekmuseum.
(Photos courtesy of Bill Watters/AirMajorMedia)