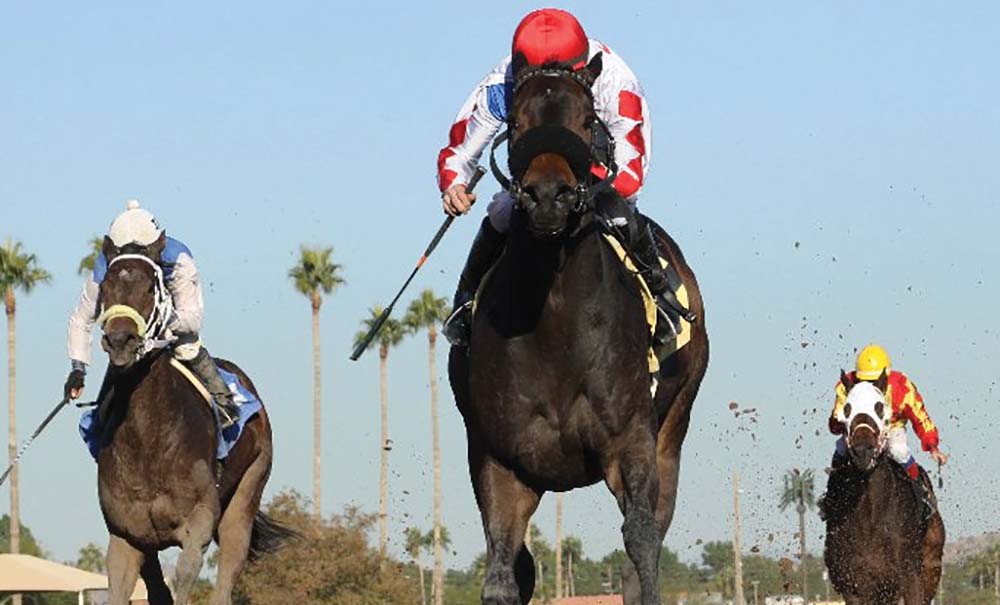 Arizona's most exclusive and only Kentucky Derby Event with LIVE thoroughbred horse racing and on-site private betting announced a brand-new 50/50 Raffle to benefit a special charity when The Bulleit Bourbon Derby DayClub: Presented by Sanderson Lincoln returns to Turf Paradise on Saturday, May 1.

As part of the 50/50 Raffle at The Bulleit Bourbon Derby DayClub guests can buy as many tickets as they want as the gates open at 10:45 a.m. until the running of the Kentucky Derby at approximately 4:05 pm.

Tickets will be sold for $1 each, or 15 for $10 or 40 for $20. After the Kentucky Derby Race, the winning raffle ticket number will be displayed and announced. One lucky attendee will take home half of the proceeds while the other half goes to The Turf Paradise Foundation, a non-profit which assists members of the horse racing community who have fallen on hard times including injured jockeys or stable workers, as well as others in need. Contributions to the Foundation also help to pay for the chaplaincy program at Turf Paradise which operates a chapel located in the stable area.

"This is a very fun and festive way to not only raise some valuable funds for those in need, but there's also some great odds for someone to take home a large prize at the end of day," said Event General Manager Leslie Owen. "We love our charity partners and it's just another way for us all to give back while having fun on Derby Day."