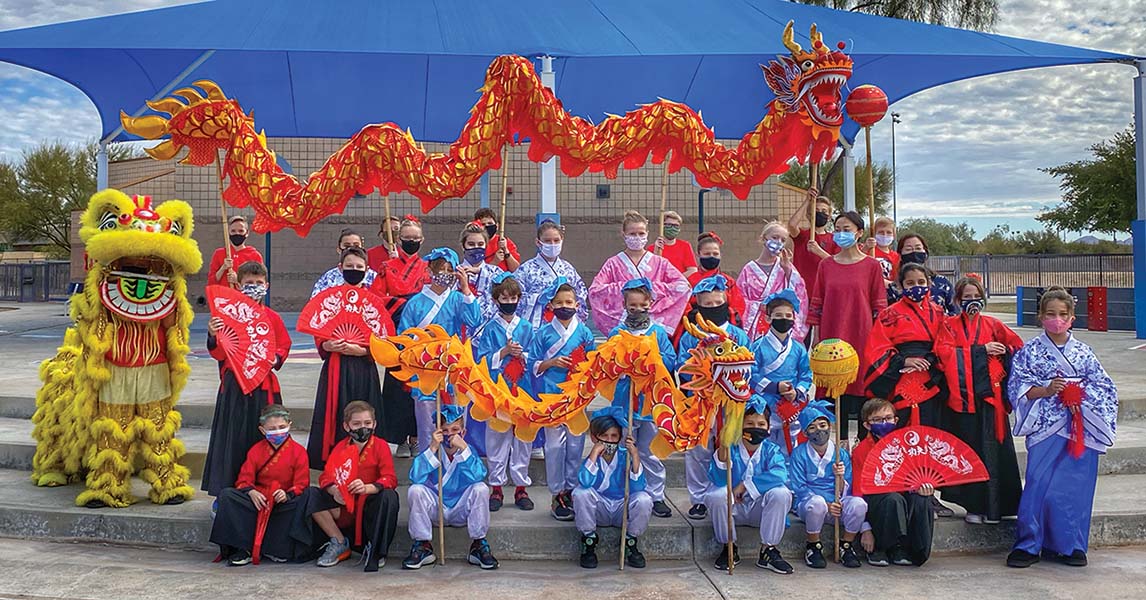 It is time to celebrate a new year! The lunar calendar started on February 12 this year, making it a day of celebrations across the four Cave Creek Schools with Mandarin Chinese programs.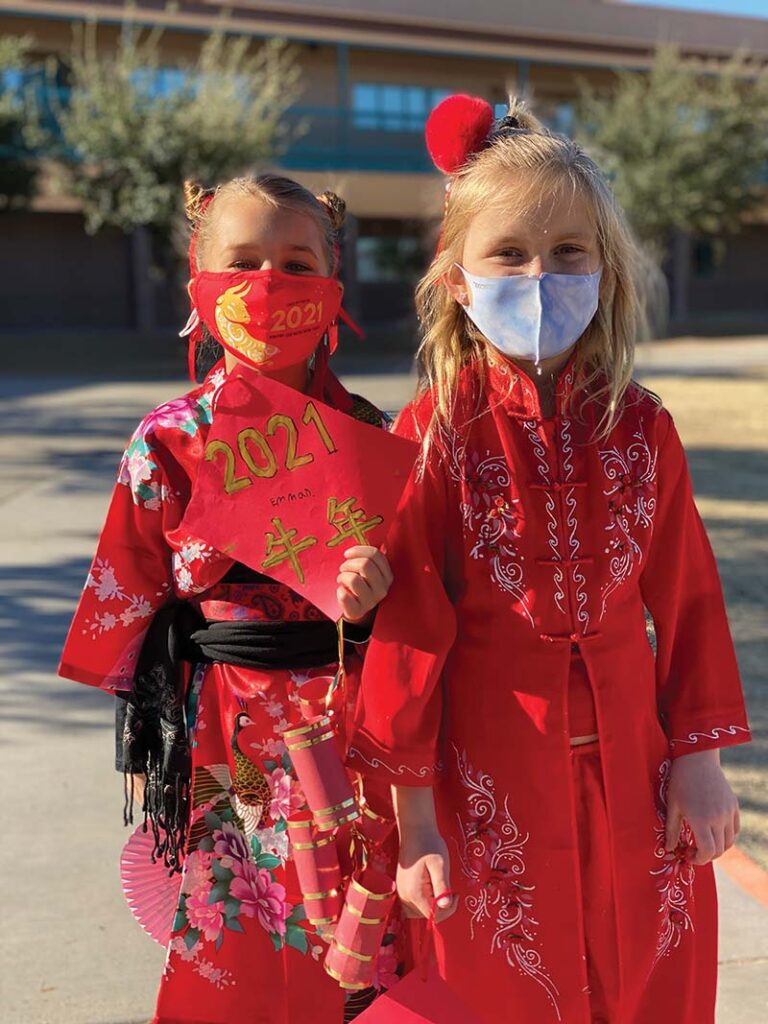 According to the Chinese zodiac, 2021 is the Year of the Ox, which is a perfect fit, as the ox is an animal with strong, resilient and confident personality traits. Despite the challenges presented by Covid-19, over 1,200 PK-12 grade students continued their learning about Chinese New Year through research poster competitions, school wide parades with Chinese dragons and lions, calligraphy art lessons, ping pong games and traditional dress fashions.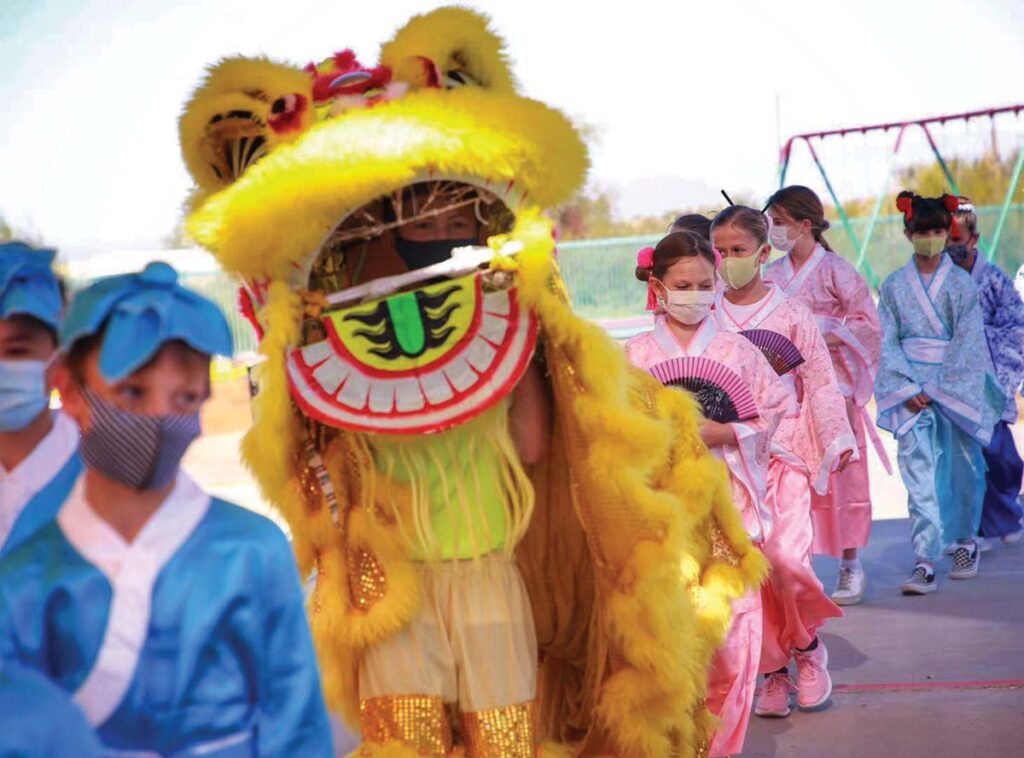 While students wished each other "Happy New Year," we want to extend even greater health and happiness wishes to our Cave Creek community, as well as to our Chinese sister schools and friends across the world.