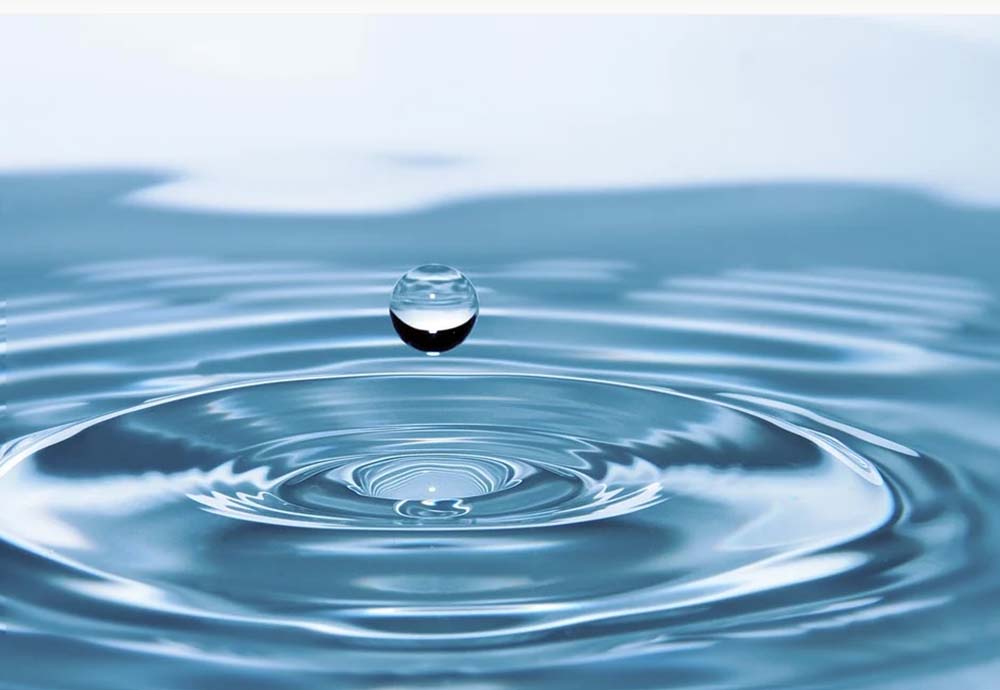 History
Prior to 2006, Cave Creek received unsatisfactory water service from The Cave Creek Water Company, a private water company owned by businessman Jay George.
In 2005 Cave Creek began planning to condemn and purchase the company. However, Global Water Resources Inc. bought the water company from Jay George before Cave Creek could file an official condemnation. Despite a new owner, the town continued efforts to acquire the company in order to better control the quality of service they received, according to Carefree resident Tony Geiger, previous Water Advisory Committee Chairman and Terry Zerkle, Cave Creek resident and retired City Manager. Zerkle has managed cities all over the country including Tempe, Arizona.
Buying the water company
Between 2005 and 2007, Cave Creek got an appraisal for the water company for approximately $11.4 million. However, they ended up paying $19.5 million to Global Water Resources Inc. in 200, according to Geiger.
"A measurement commonly used to describe how much a water company is worth is how much one pays by meter. Most deals in the state averaged around $3,800 per meter. Cave Creek paid $8,000 per meter. They had to borrow a lot of money and went into a lot of debt," said Geiger.
Entering into an IGA
A total of 544 Carefree properties were also serviced by Global Water Resources Inc. In 2005 Carefree entered an Intergovernmental Agreement (IGA) to allow Cave Creek to include their customers, a portion of their service infrastructure and 274 acre feet of Central Arizona Project (CAP) water to serve them. The Central Arizona Project is a system in which water is imported from states such as Colorado and California and is delegated to towns and cities by the State of Arizona. The IGA allowed for Carefree to buy back their customers, infrastructure, and CAP water at any time they felt appropriate.
Acquiring the Desert Hills Water Company
Additionally, in 2007, Cave Creek bought the Desert Hills Water Company for approximately $8 million. Desert Hills wells were running low, according to Geiger so Desert Hills had a temporary service connection from EPCOR, a company which provides water service to Anthem. Cave Creek was told by the Desert Hills Water Company they were going to have to plan to get more water for the Desert Hills community in the future.
In approving the acquisition of the Desert Hills Water Company, the Arizona Corporation Commission, which regulates private utilities, asked Cave Creek to create a Water Advisory Committee in order to provide representation for the people they were serving in Carefree and Desert Hills who had no vote in Cave Creek elections.
The new wastewater plant
According to Geiger, Cave Creek spent $35 million building a large capacity wastewater plant between 2007 and 2008, bringing the total debt to approximately $60 million . Geiger said Cave Creek was under the assumption there would be significant continued growth and did not anticipate the 2008 recession. The system required subsidizing, absorbing $2 million out the general fund per year. According To Geiger and Zerkle, water and sewer utilities are typically self-funding, paid for by residents when they pay their utility bills. However, Cave Creek had not raised the rates for water or sewer service since they acquired the Cave Creek Water Company.
Water Advisory Committee discoveries
In 2013, the Cave Creek town council decided to reinstate a Water Advisory Committee which had been dissolved a few years prior, according to Zerkle. The committee established seven people. One from Desert Hills, one from Carefree, and five from Cave Creek.
Following their reinstatement, Cave Creek's Water Advisory Committee learned Cave Creek had not done maintenance on the CAP water pumps in approximately 33 years.
"That's the vital lifeline for the whole town, that's the only source for water," said Tony Geiger.
They also found the town had not been keeping record of how much water they had committed to subdivisions, commercial businesses, etc. Developers typically request a Will Serve Letter if they wish to have the town provide water for their property. So, according to Geiger, although Cave Creek's Water Advisory Committee knew the fixed CAP allocation was 26,006 acre ft. of water, they had no way of knowing how much they had left after honoring Will Serve obligations.
Water Works Engineers estimated Cave Creek was going to have to acquire an additional 800 acre ft. of water for future expansion and growth.
In 2014, according to Geiger and Zerkle, Cave Creek's Water Advisory Committee made another discovery. When water flows through CAP pipes, they flow through filters to clean the water. Water is reserved for back washing into the filters to clean them. The backwash water was not being recovered in Cave Creek's CAP pipes. 120 million gallons, approximately 368 acre ft. of water, was being lost per year.
Carefree looks for sewage capacity
Between 2014 and 2015, Carefree closed their problematic sewer plant located in The Boulders. Cave Creek's sewage plant was running at 40% to 50% capacity according to Geiger and Zerkle so Carefree approached Cave Creek to buy sewage capacity. Cave Creek wanted $3.6 million but Scottsdale offered them sewage space for $1.2 million, to which Carefree agreed.
Opportunity for improvements
In 2015 Cave Creek's Water Advisory Committee gave a presentation called Desert Gold in which they outlined actions Cave Creek could take to operate within the established budgets, eliminate or reduce $1.2 million annual General Fund Transfer, and reinvest savings to fund utility improvements.
The potential actions included eliminating the loss of 120 million gallons of water annually to save $87,000 electricity and $46,000 water costs per year. This could have potentially increased the amount of drinking water for residents and businesses by approximately 12% according to the David Smith in the Desert Gold Presentation.
He also recommended the town replace older and smaller water lines in the Black Mountain area because 50% of leaks occured there. Over $250,000 could have been saved in staff who would no longer be needed to address leaks.
Smith advised a reduction in long standing issues with excess Ferric Chloride in drinking water by replacing equipment and altering operations in order to save $10,000 per year in chemicals that work to reverse the excess Ferric Chloride.
He suggested Performance Management and Preventative Programs be put in place so staff could identify operational and equipment issues prior to the issues escalating, and implement variable speed pumps so the town could establish different rates for different speeds as well as replace inefficient equipment.
Lastly, Smith recommended the sewer lines be regularly cleaned of organic residue, restaurant grease be reduced through an outreach program, and persistent plant and sewer line odors be reduced through maintenance and operational upgrades.
The Cave Creek Town Council voted against making these changes in 2015.
Rate study and capital improvement
In 2016 the Water Advisory Committee paired with Wilhelm Construction to conduct a rate study and to recommend an increase in residents' utility rates. Since then the Water Advisory Committee and Town Council have been working on a rate increase and Capital Improvement Plan which identifies projects and equipment purchases, a schedule, and options for financing the plan. The current Capital Improvement Plan is over $20 million but Cave Creek Town Council has not approved it all.
Assessing commitments
In 2017, Madison Edens and Keri Smith worked to recreate how many commitments Cave Creek made to various properties. Smith wrote a computer program to mine data to find every subdivision and application. By the end of their study, they worried Cave Creek was going to run out of water.
By this time, three outages, a break, a pump failure, and an alarming 24 hour period where residents may not have received any water, had occurred in Cave Creek. The Desert Hills wells were depleting and Cave Creek had committed to servicing the area. Cave Creek was subsidizing the loss of water from Desert Hills wells by sending the community Cave Creek delegated CAP water.
In 2020, they are using almost 450 acre ft. of Cave Creek CAP water in Desert Hills.
Last year
In January 2019, an acquisition process was prompted by hundreds of Carefree residents demanding the Carefree Town Council reacquire the water accounts.
"The basis of their concerns were founded upon continuous health notices from the Town of Cave Creek regarding compromised water quality, irregular water pressure, lack of regular maintenance practices and the lack of responsiveness when these concerns were brought before Cave Creek," according to the Carefree Official Information Notification System (COINS) email sent on Tuesday, July 28.
On Sept. 9, 2019 the Arizona Supreme Court ruled Carefree did not need an appraisal or to make an offer prior to condemnation. The only issue is the purchase price.
Cave Creek's estimate
On Wednesday May 20, 2020, Cave Creek's valuation of the fair market value and damages resulting from physically separating assets in Carefree from the Cave Creek water system were presented by the town's water attorney Joe Conner and totaled $17.1 million.
Evaluators determined the price based on a variety of factors, the first being the adjusted total compensation paid by Cave Creek in 2007 for the entire system. Due to inflation and repairs, the price Cave Creek paid Jay George for the Carefree customers and their infrastructure has increased.
Another factor is the discounted cash flow analysis which is a method used to estimate the value of those customers and infrastructure based on its future cash flows.
They used direct capitalization cash flow as well which estimates value based on a single year's income from those customers and infrastructure.
Lastly, they used the replacement cost new less depreciation (RCNLD) which estimates a properties value by adding the value of the land and depreciated value of improvements.
The price of these were added to the cost of stranded assets and new infrastructure required to ensure Cave Creek customers were served despite the disconnection and the loss of revenue resulting from a loss of customers.
Carefree's estimate
COINS released Carefree's rebuttal reports in their Tuesday, July 28 email. Their evaluation totaled $1.47 million and included disconnection costs, excess treatment capacity cost, RCN, and RCNLD.
According to the IGA, the purchase price of the 544 customers and the associated CAP water will be determined by binding arbitration, which was postponed until after the August 4 Primary Election.
A special Carefree Town Council Meeting was held via Zoom on Wednesday, August 5, 2020 at 5 p.m. Carefree's acquisition attorney, Chris Kramer from Jennings, Strouss and Salmon, provided a general overview of the case, its current status, and discussed the next steps in the process.