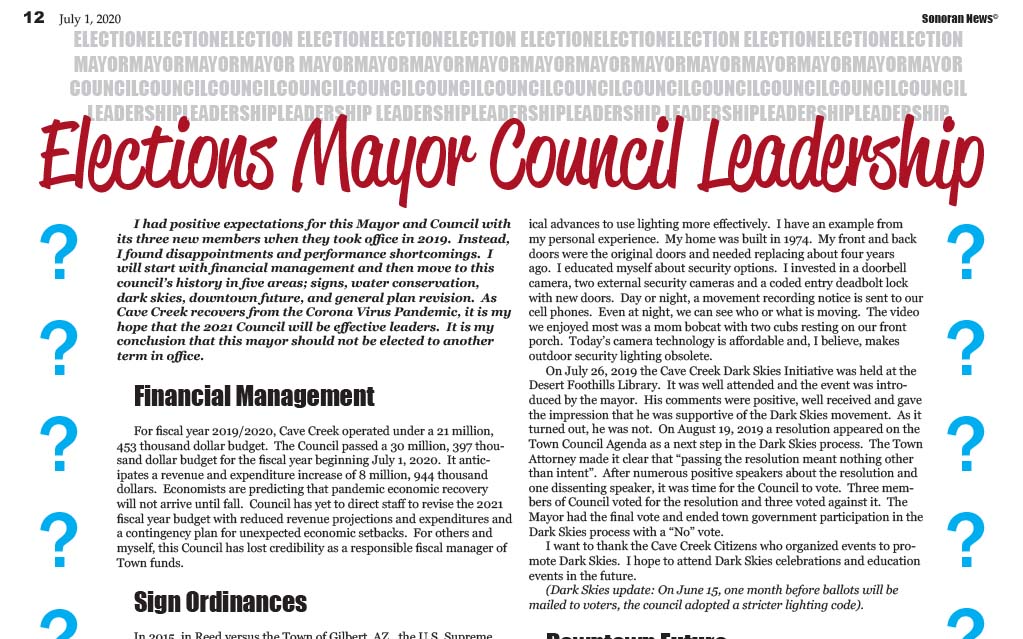 Our July 1st issue of Sonoran News included an advertisement on the back page (p12) which has some residents questioning It's origin. The information in this ad was written by former Cave Creek Council member Jim Grubb and his wife Christine. They felt so strongly about their position, they purchased the back page of Sonoran News to share their belief with the rest of the community.
The views and opinions expressed in that advertisement are those of the authors and do not necessarily reflect the views or opinions of Sonoran News, It's Editors, Staff, or Owners.
This post was updated on July 8th, 2020 to include specific names of the source of this ad.