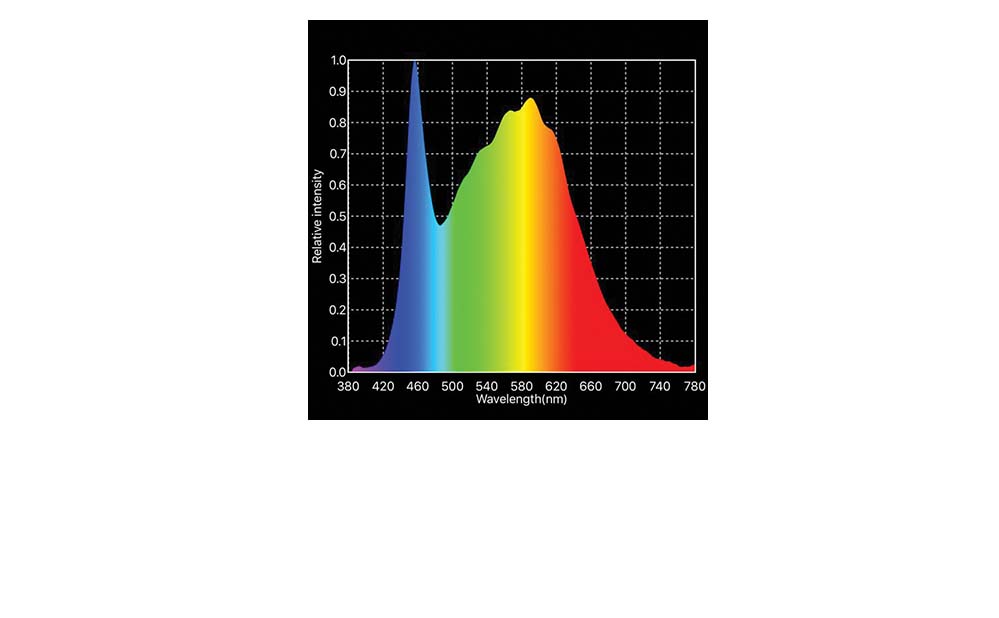 By Maja Peirce
Feasting your eyes on the milky way has become a rare occurrence with Phoenix's increasing light pollution. Despite our modern desire for security lights, and string light decorations, there are steps some are taking in conservation of the natural spectacle of Cave Creek's dark skies.

On June 15, the Cave Creek Town Council voted unanimously to approve revisions and updates to the lighting ordinance for both residential and commercial zones. Councilman Bob Morris brought forth an agenda item amendment to include lower temperature bulbs throughout the town, down to a maximum of 2700 Kelvin which reduces the visible blue light. The amendment helps protect dark skies.
There was an exception for horse arenas, which can choose to use up to 3000 Kelvin.
"We recognize the sun looks red when it's setting because red light gets through but if you look up at the sky during the day, it looks blue because blue light scatters. What we prefer, is light that kind of flows out into space like the red light does instead of scattering back to us the way the blue light tends to," said Thomas McGuire, town councilman.

Other minor changes were incorporated such as an update from watts to lumens to measure how much light is being emitted.
"Lumens actually measure the amount of light rather than wattage which simply measures how much energy you're putting in. The modern light bulbs are more efficient so you get more light for less electrical energy. So instead of measuring the electrical energy, we want to measure how much light they're putting out," said McGuire.

Cave Creek Dark Sky Initiative (CCDSI), founded by Bruce Arlen and Bob Hughes, gave an informational Light Survey presentation to the council. They randomly took Kelvin measurements from some of the town's business district establishments with assistance from Craig and Jan Weaver. The survey was conducted on May 22 using a Asensetek Lighting Passport Spectrometer which measures the blue light spectrum, that produces glare, in the visible Kelvin temperature range. Additionally, shielding effectiveness was observed.
"What we found was a surprising range from good to not so good lighting. Some lighting had blindingly high glare lights with ineffective shielding and high Kelvin temperatures over 4000K and 5000K with some bad shielding, while some had very good shielding, lower Kelvin temperatures or a mixture of both. This is actually good news though, because all the changes needed to flatten the Kelvin blue light curve or make shielding effective is easy, simple and inexpensive," said Arlen.

According to Mr. Arlen, the typical first action to correct a lighting problem is, for example, one neighbor visiting another neighbor to inform them that their lights are unshielded and creating glare, or left on all night, which is reducing night sky viewing. If the neighbor is uncooperative then a complaint may be filed with the town marshall who would make a visit to try to resolve the issue.
"Enforcement of ordinances is a difficult issue especially when it comes to lighting because we really don't want to have a heavy hand. If you use a heavy hand people are not doing it because they want dark skies they are doing it because they are trying to avoid a fine. That is not what we want. We want people to value the dark skies," said McGuire.

CCDSI is looking for Cave Creek to become an official member of the International Dark-Sky Association (IDA) which has different requirements than the current town ordinances. While Cave Creek's shielding requirement is more strict than the IDA requirement, CCDSI feels other parts of Cave Creek's lighting ordinance should be more stringent to coincide with IDA requirements. Their first step in becoming a member of IDA was sending a formal proposal to mayor, Ernie Bunch, and the town manager, Carrie Dyrek, to form a Dark Sky & Lighting Committee. Quarterly meetings that consist of town residents, town staff and members of CCDSI would assemble to discuss all aspects of lighting to determine if Cave Creek wants to be an IDA certified community. Arlen and Hughes requested the committee be set up by September 1, 2020. Several members of the town council expressed their support including councilwoman Kathryn Royer and councilman Paul Diefenderfer.

"Cave Creek has a poor record of maintaining and sustaining certain ordinances and the IDA allows us to utilize a proven and solid framework to achieve a successful dark sky and light management program. It's all about education and information leading to knowledgeable self-compliance which will help Cave Creek to be successful protecting our natural dark sky resources. People tend to want to do the right thing once they understand it. IDA is not a governmental agency and does no enforcement of its own. If Cave Creek should decide to apply for IDA certification and become one, there is no obligation or formal commitments other than our own desire, as a municipality, to remain a dark sky town. Again, it's all about education." said Arlen.