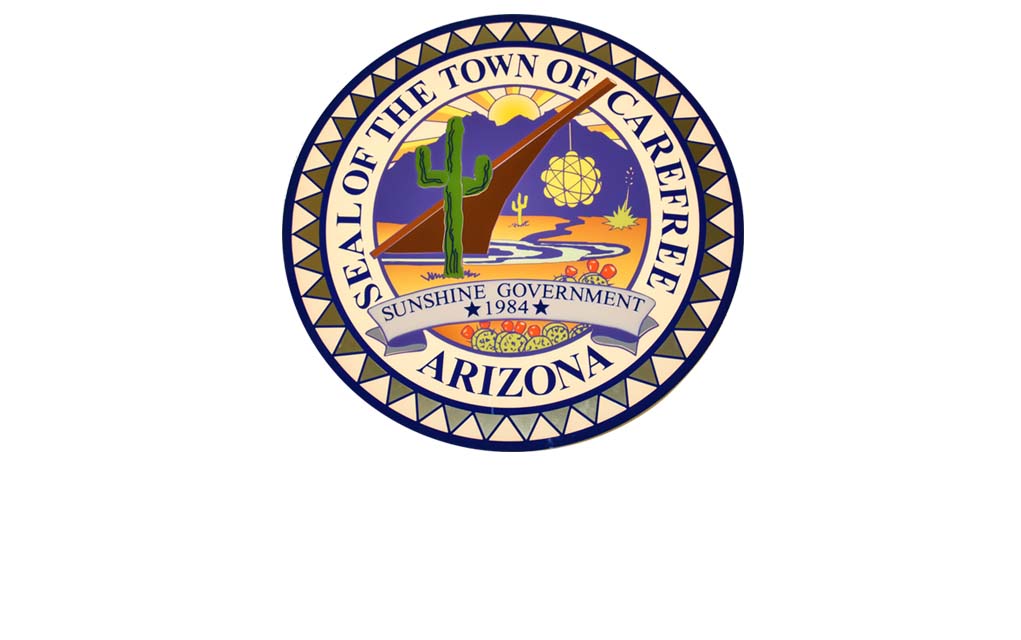 CAREFREE, ARIZONA – On Friday, May 15th both the Towns of Carefree and Cave Creek exchanged appraisals from qualified professionals, experienced in evaluating utilities. This exchange of appraisals was the first step in determining the valuation of the portion of the Cave Creek water distribution system located within the Town of Carefree.

This contractual acquisition was initiated after hundreds of Carefree residents expressed their concern over lack of representation and accountability regarding their water resources. Many of these Carefree residents have expressed concerns over Cave Creek's water quality, mismanagement of water resources and negligible maintenance practices. Mayor Peterson stated that, "ensuring all Carefree citizens have representation and accountability in the management of their water resources is paramount to Carefree's future".

Carefrees's valuation of $1.47 million includes but is not limited to all fixed assets used to mainly serve these specific Carefree neighborhoods and explicitly defined in the agreement as the Carefree Service Area System. Carefree's condemnation lawyer, Christopher Kramer of Jennings, Strouss & Salmon states, "Cave Creek agreed years ago that Carefree could condemn the assets now being acquired based on the $19.5 million price Cave Creek paid for the whole system in 2007. Carefree is only acquiring a small part of that system. Differences in valuation are common in condemnation cases. It is rare for either side to get its exact value. The arbitration panel can return a decision anywhere within the range of valuation testimony. We are moving into the discovery phase of the case where each side will have an opportunity to evaluate the relative strengths and weaknesses of each others' witnesses and other evidence".
Background

In 2005, Carefree and Cave Creek entered into an agreement enabling the Town of Cave Creek to condemn the privately held Cave Creek Water Company. A portion of that privately held water company service area included neighborhoods within the Town of Carefree and thus, requiring Carefree's support to permit Cave Creek's condemnation action to proceed. In exchange for Carefree's support, the two communities contractually agreed that, at a future date, Carefree could acquire this portion of the water service system located in Carefree to ensure local accountability and representation to provide quality water resources residents expect. In January 2019, due to broad citizen concerns over lack of representation, Carefree initiated the contractual acquisition process outlined in the agreement.
Notable quote:
"The Town of Carefree has a tremendous history assisting and partnering with the Town of Cave Creek. The water transaction being discussed is one such partnership. In 2005, Cave Creek sought to justifiably control its privately held water resources. However, a small portion of this privately held water utility service area encroached within the Town of Carefree. As a result, Carefree could have prevented Cave Creek's condemnation of the privately held Cave Creek Water Company; however, that was not a neighborly approach. Instead, Carefree took the high ground and agreed to support Cave Creek's condemnation with a contractual agreement. The agreement was for Cave Creek to maintain ownership of the Cave Creek water utility system and for Carefree to disconnect these Carefree residents from the Cave Creek system and incorporate them into the Carefree water system. This would ensure that all Carefree residents would have local accountability in the management of their water resources, an arid community's most precious resource. Today, Carefree simply wishes to implement the terms of this agreement while Cave Creek seeks to recast history and continue pay high priced attorneys whom have no interest in our community."