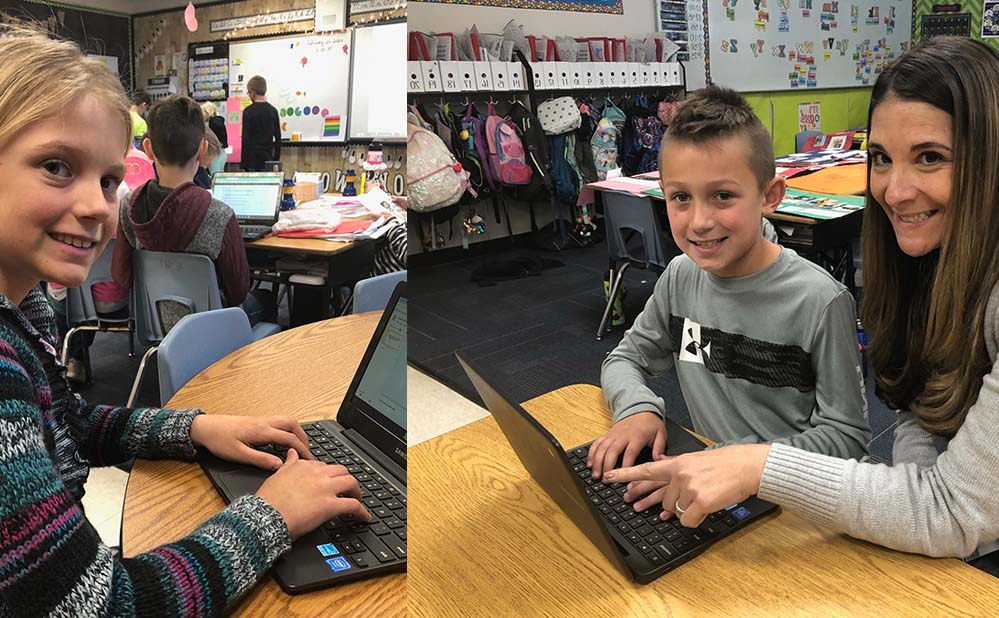 CCUSD would like to celebrate outstanding efforts in teaching and learning by recognizing an exceptional community organization:
Kiwanis Club of Carefree contributes to teaching and learning at CCUSD by providing funding and resources that focus on helping children recognize and develop their potential. Kiwanis members raise funds to invest in the children of our community with programs that benefit the community such as scholarships, summer art programs, science fairs, mentoring, special needs support and youth service organizations. Kiwanis recently donated money to CCUSD for the purchase of 220 Chromebook computers to use in classrooms across the district. Every school in the district recently received some of the new computers.
CCUSD teachers and students use Chromebook computers in classrooms to create presentations, complete tests, work with different subject-learning platforms and design classroom projects. Pictured is Lone Mountain Elementary third grade student, Arya Nowak using her Chromebook to create a Google Slideshow on preventing wild and forest fires. Arya shared, "I like using Chromebooks because I can create Google slideshows of things I have learned and want to teach my friends."
Lone Mountain Elementary second grade teacher, Natalie May, stated, "Chromebooks are an asset to my classroom because I can personalize teaching and learning opportunities by having students work at their own levels on unique projects that align to what we are learning and practicing. This helps keep kids engaged while also enhancing their technology skillset." Pictured is Mrs. May working on a digital project with her student, Owen Schwahn.