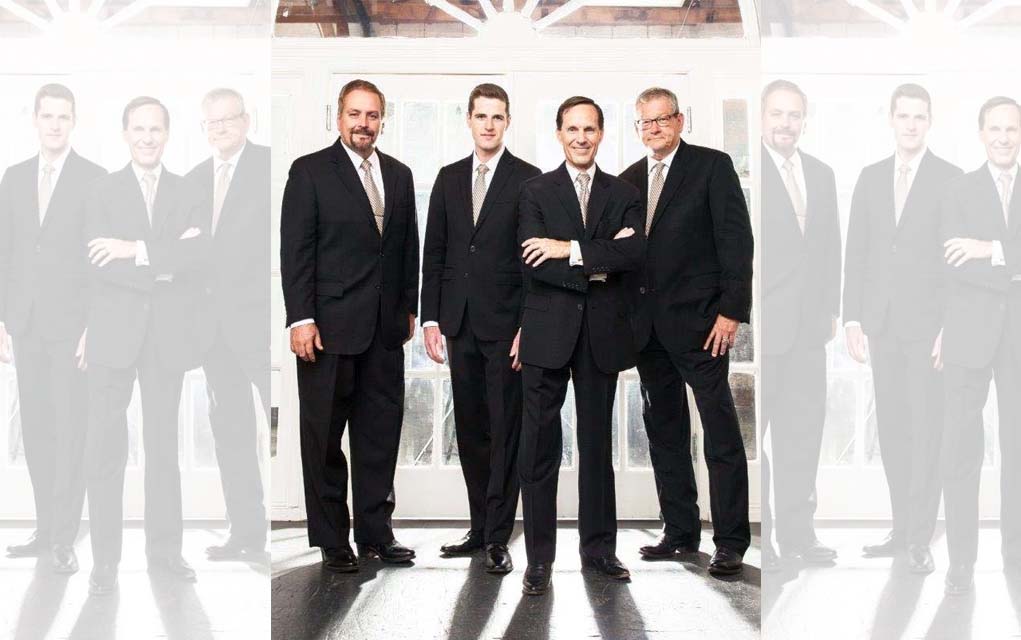 You don't want to miss this FREE event, so mark your calendar for Sunday, January 19th at 4:00 PM, and arrive early for the best seats. The name "Blackwood Brothers" is synonymous with Gospel Music. Their music has been heard around the world on radio, recordings, television and in personal appearances. Formed in 1934 in Choctaw County, Mississippi, the original members were brothers Doyle Blackwood, James Blackwood, Roy Blackwood and his son, R. W. Blackwood. In June 1954, the Blackwood Brothers Quartet appeared on the "Arthur Godfrey's Talent Scouts" show on CBS television, winning the competition with their stirring rendition of "The Man Upstairs." Two weeks after the appearance, two of the Blackwood Brothers, R. W. Blackwood and Bill Lyles, were killed in a plane crash in Clanton, Alabama. The surviving Blackwoods regrouped adding R. W.'s younger brother, Cecil, to sing baritone and J. D. Sumner, singing bass. In 1956, James Blackwood, Cecil Blackwood and J. D. Sumner organized the first National Quartet Convention, which still exists today and is held in Pigeon Forge, TN.
Elvis Presley loved gospel music and attended many of the conventions the Blackwood Brothers held at the Ellis Auditorium in Memphis. Backstage, Elvis joined James Blackwood, Hovie Lister and J. D. Sumner for an impromtu rendition of "How Great Thou Art." When his mother, Gladys Presley, died in 1958, Elvis and Vernon asked the Blackwood Brothers to sing for her funeral. Elvis had them sing many of his favorite songs such as "Rock of Ages," "I Am Redeemed," "Precious Lord Take My Hand," "In the Garden," and his mother's favorite song, "Precious Memories."
The Blackwood Brothers have recorded over 200 albums and toured in 47 countries. They have won eight Grammy Awards and six Dove Awards and were inducted into the "Gospel Music Hall of Fame" in Nashville, Tennessee, in 1998. Billy, the original James Blackwood's youngest son, sings baritone and is also a song writer. Billy played drums from his youth and used to be the opening act for the Elvis Presley Show. Wayne Little has sung for many quartets, most recently The Millennium. His crystal clear tenor voice amazes people across the country. Butch Owens most recently sang bass with The Songfellows Quartet. His solid low notes make a great foundation for the group. Jonathan Mattingly, the newest member of the quartet, sings lead with youthful enthusiasm. With over 80 years of offering high-quality traditional quartet harmonies, The Blackwood Brothers continue their rich legacy of gospel at its best.
Billy Blackwood will hold an informal Workshop prior to the concert from 2:30 to 3:30. However, seating for the Workshop is limited, so call the office to reserve your spot 480-488-3384. Both the concert and the Workshop are rare opportunities. Desert Hills Presbyterian Church is located at the corner of Scottsdale Road and Carefree Highway with Sunday traditional services at 8:15 and 9:45 AM and contemporary service at 11:10 AM. We can't wait to meet you!