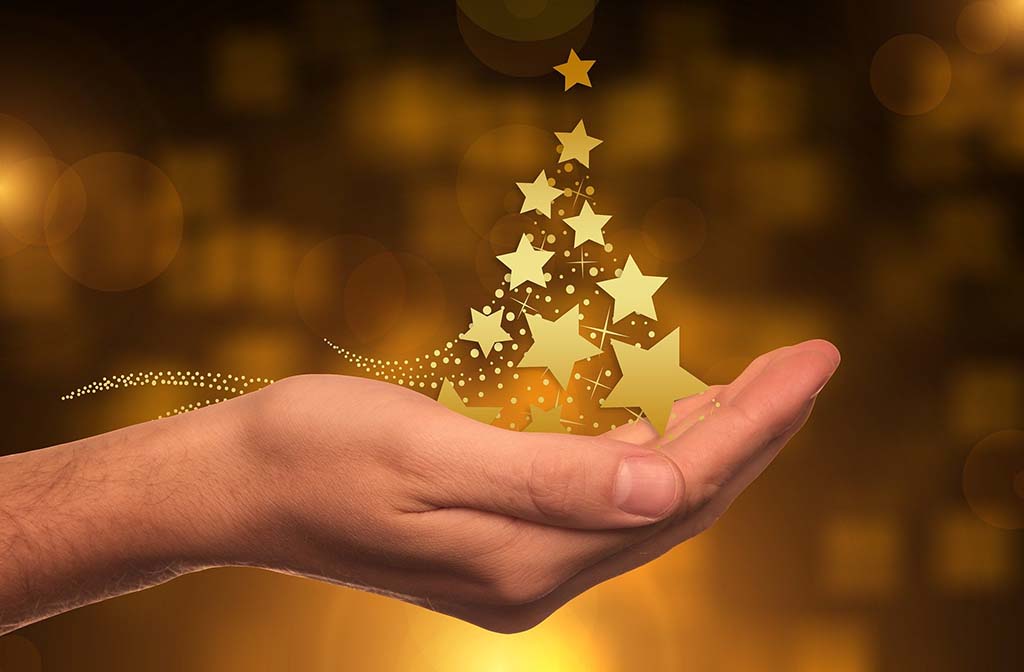 To benefit the Foothills Caring Corps
CAREFREE – The holidays are a time of sharing and celebration for many, however within our local communities, many are struggling to meet their basic needs without adequate support. To help those in need, the Town of Carefree has developed a program and is partnered with Foothills Caring Corps for a Season for Caring, benefiting the many deserving seniors in our area.
Season for Caring donation jars are available at a number of Carefree area businesses, with retailers encouraging patrons to make generous donations along with making their purchases during the season.
The Kiwanis Club of Carefree will match all monetary donations collected, up to $5,000, and the jars will be in prominent locations in participating businesses through Friday, Dec. 20.
The Town of Carefree is sponsoring an "Angel Tree" located in the Town Hall offices, where residents, businesses and visitors can select and sponsor a local Foothill Caring Corps beneficiary, providing them with a much needed gift of holiday cheer.
Persons wishing to support the "Angel Tree" program should have their wrapped gifts returned to the Carefree Town Hall no later than Monday, Dec. 16, in order to have them distributed to the beneficiaries prior to the Christmas holidays.
The 501 (c) (3) non-profit Foothills Caring Corps promotes independence and enhances the quality of life of elderly residents in the Northeast Valley. For more information, call 480-488-1105, visit 7275 E. Easy Street, Suite B103 in Carefree, or click www.foothillscaringcorps.com.
Enrich your life and connect with your community
As you look to the new year, think about enriching your life by volunteering with the Foothills Caring Corps whose mission is to promote independence and enhance the quality of life of elderly residents in the Northeast Valley.
With numerous ways to get involved, the Foothills Caring Corps always welcomes those who can contribute their time to a variety of invaluable services including medical and van transportation, friendly visits, mobile meals, shopping assistance, minor handyman work and more.
The 501(c)3 based in Carefree, Arizona matches volunteers based on their available time, favorite things to do, and skill set. The Foothills Caring Corps staff will find the perfect way to serve.
Potential volunteers can attend a monthly orientation on the second Thursday of each month from 9 a.m. – 11:30 a.m. at the Caring Corps offices, 7275 E. Easy Street, Suite B103/104 in Carefree.
Foothills Caring Corps volunteers report a flexible and highly rewarding experience easy to fit into a busy schedule because of multiple ways to assist.
"Some of my best new friends are folks I've met while volunteering at Foothills Caring Corps. This is an exceptional group of happy and talented people!"
"I feel I'm making a difference."
"To help others regain or keep their independence is gratifying."
"They thank me when actually I always thank them. It's a grand gift to me that I get to help them!"
I've spent my life in business. I've now retired and discovered Foothills Caring Corps. The hours I volunteer each week have become the happiest moments of my retirement."
"I've always been a fixer-upper with a collection of tools in my garage. It's a joy to help someone who has a little housework for me to do."
"Join our volunteer force by helping homebound 'neighbors' feel connected to the community and enjoy a more independent life." said Debbra Determan, Foothills Caring Corps executive director.
For more information, or to become a volunteer, please call 480-488-1105, email services@foothillscaringcorps.com or visit foothillscaringcorps.com.
Donate your clean, gently used medical devices and equipment
Do you have clean, gently used medical equipment or devices you aren't using, that now may be of use to others? Consider donating these items to the Mobility Loan Closet at Foothills Caring Corps, an organization whose mission is to promote independence and enhance the quality of life of elderly residents in the Northeast Valley.
Celebrating their 20-year anniversary of serving the northeast Valley, the 501 (c) (3) is experiencing a shortage of wheeled walkers, wheelchairs, transfer chairs, bath benches and shower chairs, canes and crutches, and commodes to lend to those who may require the equipment due to surgery or illness.
"Your gently used medical equipment can really make a difference for someone who is coping with a medical condition by alleviating some of costly expenses related to recovery and rehab that may not be covered by medical insurance. The items are loaned to neighbors on a short-term basis at no charge," said Debbra Determan of the Foothills Caring Corps.
The non-profit's Mobility Loan Closet, in conjunction with Kiwanis of Carefree, started with just a few pieces of equipment available for loan, and has quickly grown to one of the most popular programs for the community, providing equipment on loan to hundreds of people each year.
Donations are accepted by appointment from 8:30 a.m. – 4 p.m., Monday through Friday, at Foothills Caring Corp, 7275 Easy Street, Suite B101 in Carefree. There is a convenient drop off behind the office, where the staff can assist with your donation. Call 480-488-1105 for more information or to schedule an appointment.
Since establishment nearly six years ago, the Mobility Loan Close has become an integral part of helping the community. For more information about the non-profit organization, visit www.foothillscaringcorps.com.