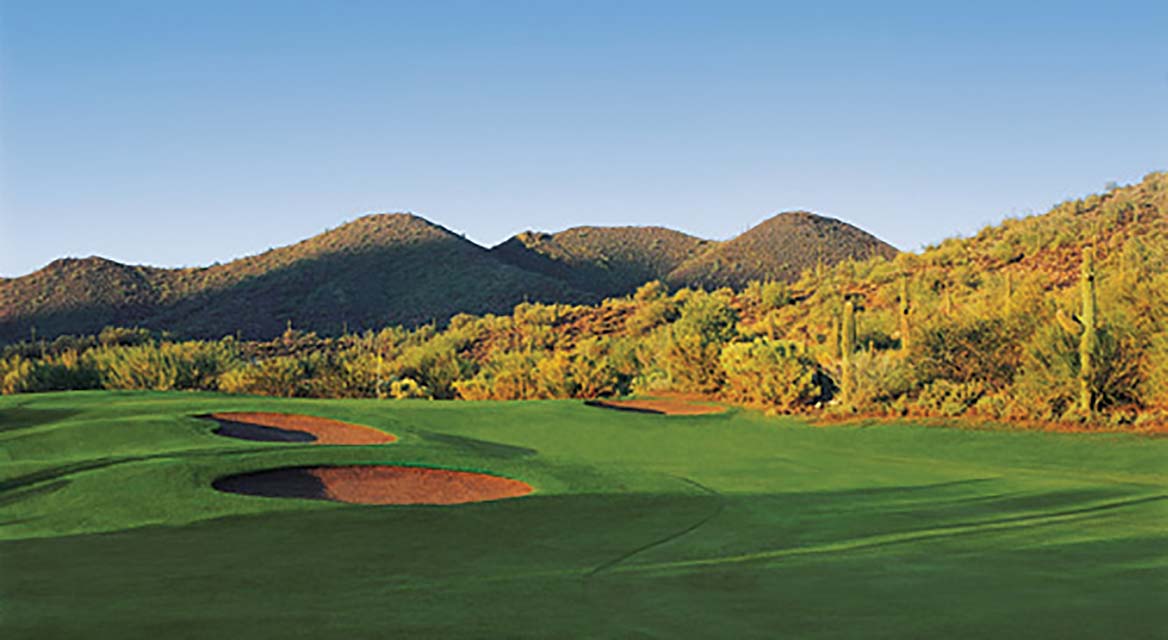 CAVE CREEK – Rancho Manana Golf Course has been a favorite of both locals and out-of-towners for 25 years. Golfers love the "par 70, championship course with dramatic elevation changes and unspoiled desert terrain." The current general manager and former head golf pro, Andy Short, has witnessed Rancho Manana grow and change over time. His new role will be to bring a little updating to the property. "We already did the overseeding and reopened as of October third," he said.
In addition to the annual Bermuda to Rye grass transition, roofs have been redone, landscape improved upon, on-course bathrooms remodeled, new carpets laid, driving range revamped, just an overall facelift for the place. In the golf shop, "We always have new merchandise coming in," Short added.
While Short enjoyed his long tenure as Rancho Manana's golf pro, "I'm excited to make the changes," he enthused about his as-of-this-time three-month role as GM/project manager. "We have a really great team, roughly 48 people, including Dave Flood and his [maintenance] crew of 15 and Carolyn McMullen, head golf professional."
Despite Rancho Manana Golf Course's history, some folks are still learning it's open to the public. And, rates are competitive. "We are at the lower end of the high end in comparable courses," Short explained. There will be specials, so watch for ads, and December generally tends to be a slow time, so if guests are coming to visit, put Rancho Manana on the do-to list!
After a round of golf, head over to Tonto Bar & Grill for a bite on the patio. The view is spectacular! For more on Rancho Manana Golf Course, visit https://www.ranchomanana.com or see also, Facebook, Twitter and/or Instagram. The course is located at 5734 E Rancho Manana Blvd. Phone 480-488-0398 for further details.