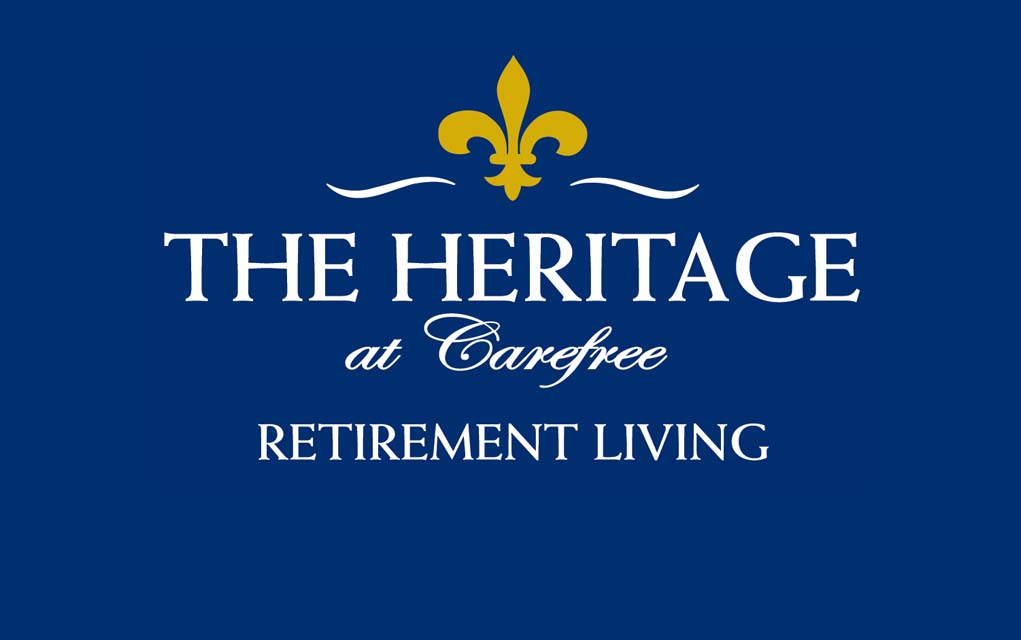 CAREFREE – With Halloween mere weeks away, it means the owners and staff at the Heritage at Carefree Senior Living are gearing up for the holidays! It's always a special time for owner Donna Holbura and her family. They want to assure their retired residents feel at home for Christmas or Hanukkah or whatever the celebration. There's a tree lighting ceremony, a Christmas party, the Happy Valley Boys Choir visits to serenade.
Of course, it can be a year-long party at the Heritage given so many activities. A fave is Bingo, along with bridge, various card and board games, trivia. Then there's also lunches out and shopping. Movie night with the classics is a big draw. Exercise keeps seniors limber. Current event discussions keep residents in the know and offer opportunities to see where everyone stands on issues that matter. Special trips out of town always command a big demand as well!
The Heritage offers many levels when it comes to care. Independent living "allows residents to maximize personal freedom while residing in accommodations of their choosing. Residents have overall strong physical and emotional health and do not require assistance with activities of daily living."
Or perhaps assisted living is required. Here, "a team of certified caregivers, medical and nursing professionals, dietary and social coordinators work with residents and family members in designing individualized and holistic wellness plans for seniors requiring minimal to hands-on care. Three levels of care are available to residents and a service plan is customized to meet residents' needs in the privacy of their studio or one-bedroom apartment."
Memory care is "for residents needing loving and compassionate care due to dementia or Alzheimer's. The secure neighborhood at the Heritage allows residents who wander to enjoy daily activities in a safe and secure environment."
Finally, there's a Continuum of Care with skilled nursing services and hospice care. "When residents need advanced levels of care as a result of a physical or mental disability, such as individuals using a walker, wheelchair or are bed bound, Heritage provides an array of services."
Residents, families, everyone loves the Heritage at Carefree. See for yourself by calling 480-488-1622 or schedule a visit at 36590 N Pima Rd.