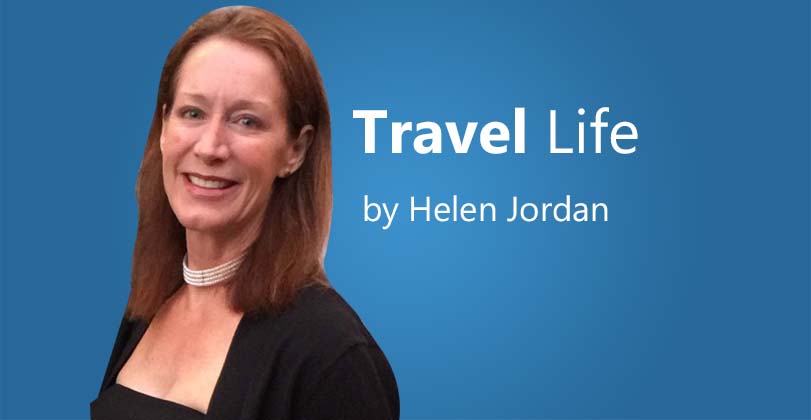 Travel is meant to transport you — to other places and other worlds. These four utterly unique hotels are full of the magic, mystery, and wonder that travel embodies.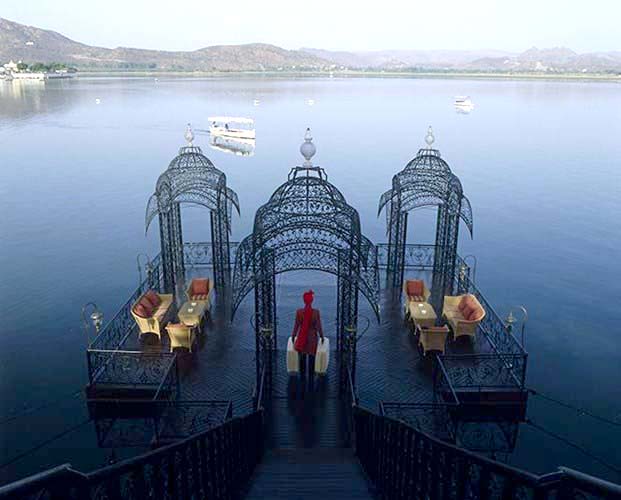 The Taj Lake Palace Resort, Lake Pichola, Rajasthan, India is for the person who's ever wondered what it was like to see the world in the Golden Age of travel. This is the place (or palace) to get a glimpse of what it feels like to be royalty. Built in the middle of a lake, this huge marble resort features opulent 1930s rooms with intricately carved archways and rooms draped in sumptuous fabrics. You can dine al fresco with a view of the surrounding mountains and the warm lights of the shoreline, and then hop on a traditional sunset boat ride with your own personal oarsman.
The Huilo-Huilo Biological Reserve will ignite your love of the natural world in a whole new way. Located in the mountainous jungles of Chile near Argentina, Huilo-Huilo features four main lodges on the property that are all intimately a part of the gorgeous natural surroundings — including one that's built right into a mountain. Spacious rooms look out over lush green canopies, pristine rivers, and the bright, elaborate ecosystem of the Patagonia rainforest. Relax in the spa after a day of hiking then enjoy 5-star meals that draw their inspiration from the surrounding jungle. Best of all, you get to be part of a sustainable tourist destination that's committed to preservation of the world it inhabits.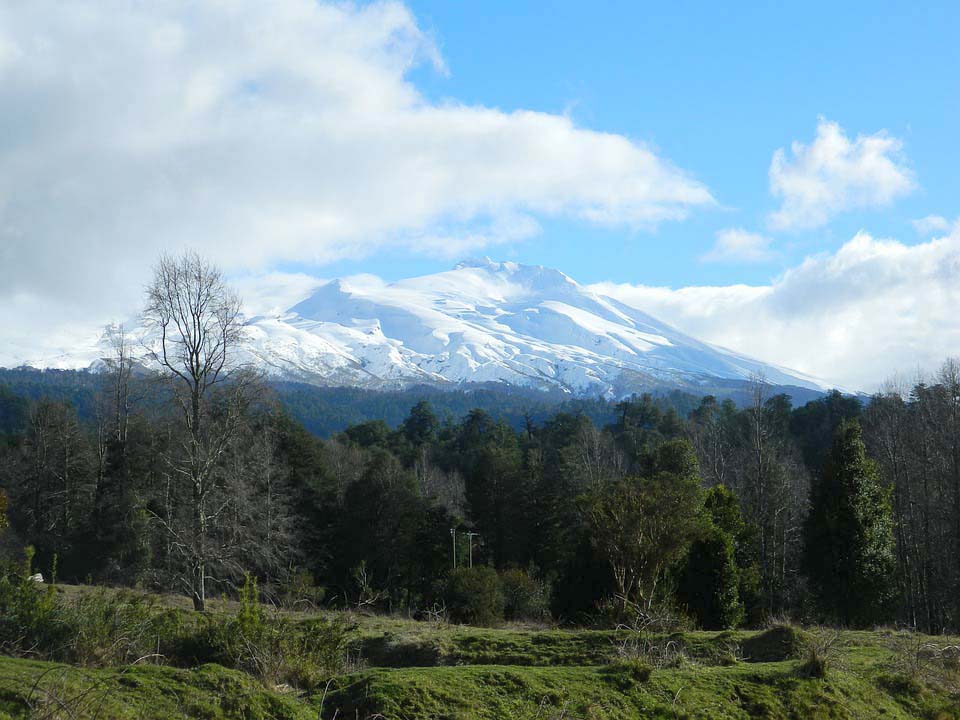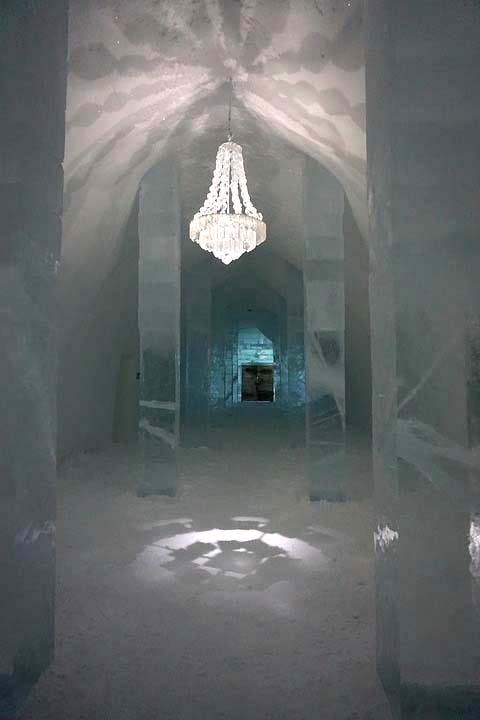 The Ice Hotel® in Jukkasjärvi, Sweden is a temporary palace of ice, located north of the Arctic Circle. Each year, the hotel commissions artists to create original masterwork rooms using snow and ice. Giant sculptures and huge vaulted rooms of carved snow surround fur-covered beds. Each room serves as a canvas for designers from all over the world. Get married in a church made entirely of ice, or spend a night watching the breathtaking aurora borealis from your room. But don't wait too long: each Spring, the Ice Hotel® disappears.
The COMO Cocoa Island in the Maldives will appeal to those who love sandy beaches and sparkling clear water. This private island resort with 33 "overwater" suites allows you to walk out the door of your private villa and slip into a warm turquoise lagoon for a swim. Each room has a personal terrace, with a view out onto the sea and of the sugar-white beaches nearby. Indulge in the holistic wellness treatments at the spa, take an incredible diving tour, and enjoy top-tier food prepared with a nod to the South Indian culinary influences.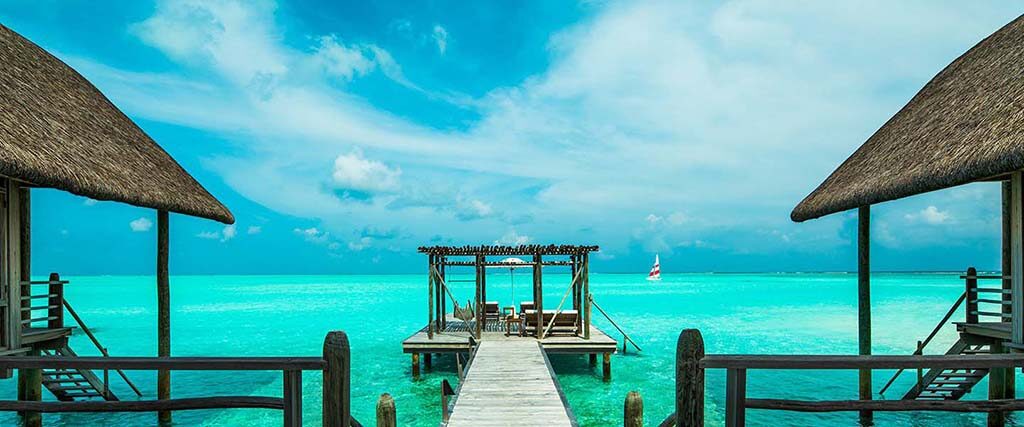 When you're looking for a place that will totally transport you, these one-of-a-kind resorts will provide an experience you'll remember forever!
Helen Jordan is the owner of Jordan Luxury Travel, an independent affiliate of Brownell Travel, a member of Virtuoso. She can be reached at helen@jordanluxurytravel.com.