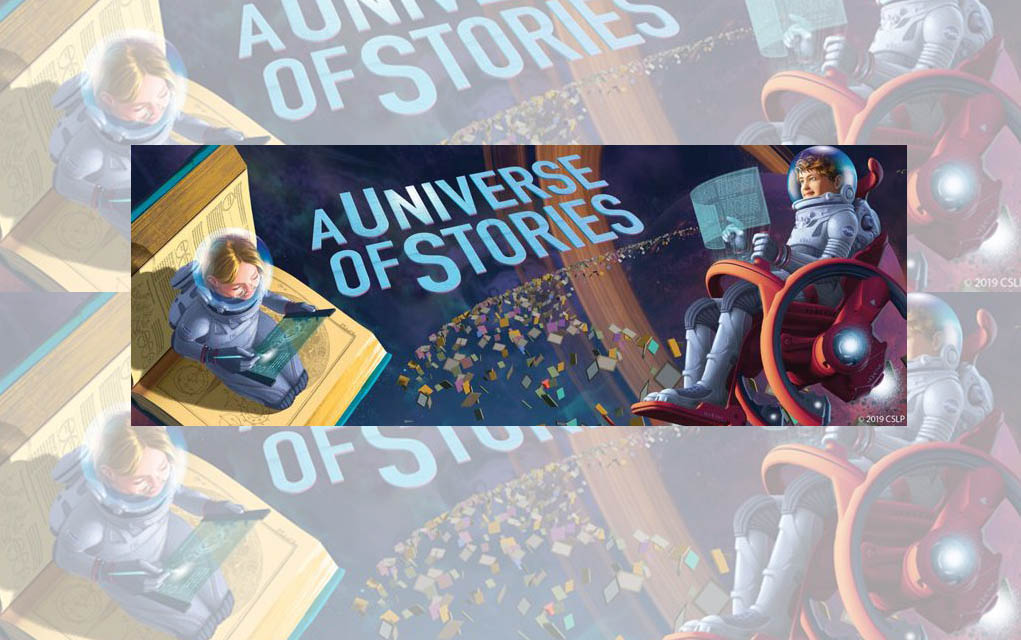 A Universe of Stories adult summer reading program begins!
Saturday, June 1 to Thursday, August 1
Want to join the Summer Reading Program? It's easy! Just track your time spent reading and you'll automatically be entered for the Library's Grand Prize. Beginning June 1st, register and track your reading time online at www.maricopacountyreads.org and claim your prize for each milestone along the way! Prizes include coupons for great food and a free book you may choose online from an extensive list. #read20az
Not a big reader, but still want to participate? Attend any of our designated A Universe of Stories programs and add an entry into the Library's Adult Grand Prize or secret codes for children! Keep an eye out for all of the fun programs this summer!
Volunteering Opportunities
Summer vacation is around the corner, but we're already thinking about tutoring! You might consider signing up for FREE tutoring for your 2nd or 3rd grader at Desert Foothills Library if your child does well in class but struggles with tests, if their teacher moves through material quickly and your child needs a little more practice, or if your child keeps up with discussions in class but has a hard time pulling all of the information together. Applications can be found at dfla.org, and please check our website for updates about tutoring events.
If you are a college student or an adult who would like to become a part of this rewarding program, please consider volunteering your time as a tutor at DFL! Download the volunteer application at dfla.org
High-schoolers, we could use your help, too! If you are interested in mentoring a child in our homework help program this fall, please contact Caitlin Decker at cdecker@dfla.org.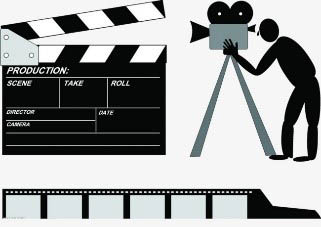 Desert Foothills Library Independent Film Festival 2019
Fridays, July 5 to August 23, 10:30 a.m. to 12:30 p.m.
Free popcorn and soft drinks! 
Exceptional selections from film festivals round the world. 
No registration. 
-July 5 – Bill Cunningham: New York (2010) A biopic about the New York Times fashion photographer who rode through the city on his Schwinn bicycle. Roger Ebert gave it 4 stars (out of 4) saying, "this movie made me happy every moment I was watching it". 84 minutes
-July 12 – Gaughin: Voyage to Tahiti (2017 – A Cohen film) Gaughin settles in Tahiti in 1891, where he faces loneliness, poverty and disease – and meets the woman who will become his wife. 102 minutes
-July 19 – The Seagull (2018) Starring Annette Bening, this is a modern version of the Chekov classic. At a picturesque lakeside estate, a love triangle unfolds between the diva Irina, her lover Boris, and the ingenue Nine. 98 minutes
-July 26 – The Cat's Meow (2001) Peter Bogdanovich's take on a murder aboard William Randolph Hearst's yacht during a weekend cruise celebrating the 44th birday on November 16, 1924, of film mogul Thomas H. Ince. The party was attended by Charlie Chaplin and Hedda Hopper, among others. Great 20's music and costumes!  116 minutes
No registration.
Cost: Free
Death Cafe
Wednesday, July 3, 12:30 – 2:30 pm 
(1st Wednesdays) Death Café is back at Desert Foothills Library, now every first Wednesday of the month. Death Cafe is a gathering to talk about death and dying. The aim is to increase awareness of death to help people make the most of their (finite) lives. It is a global, non-profit movement begun in London in 2011: to date, more than 7,000 Death Cafes have been held in 63 countries. Death Cafe does not promote beliefs, agendas, or products, nor is it a bereavement or grief support group. Join us for open, respectful, interesting conversation about topics relevant to all of us but often considered "dark" or even taboo. For more information go to www.deathcafe.com
Chapter 2 Books
July 12, 13, & 14
Biggest used bookstore in the North Valley!
More than 15,000 books, as well as DVDs, CDs and audiobooks, starting at just 50 cents! 
Located inside Desert Foothills Library at 38443 N. Schoolhouse Rd., open 7 days a week, or check us out on Amazon. Donations are welcome and help support the library!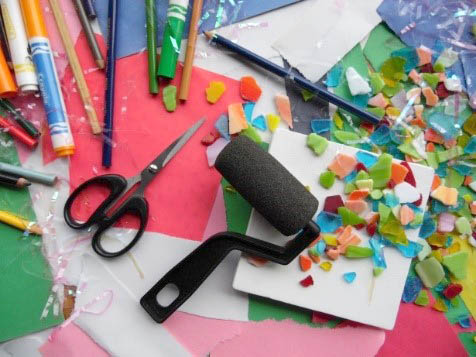 Craft n Chat
Mondays, 1 – 3 pm
Do you knit, crochet, or practice another table craft? 
Join other local enthusiasts monthly for companionable creating and conversation.
Any portable craft is welcomed! 
New crafters and all skill levels are always welcome!
No registration.
Cost: FREE