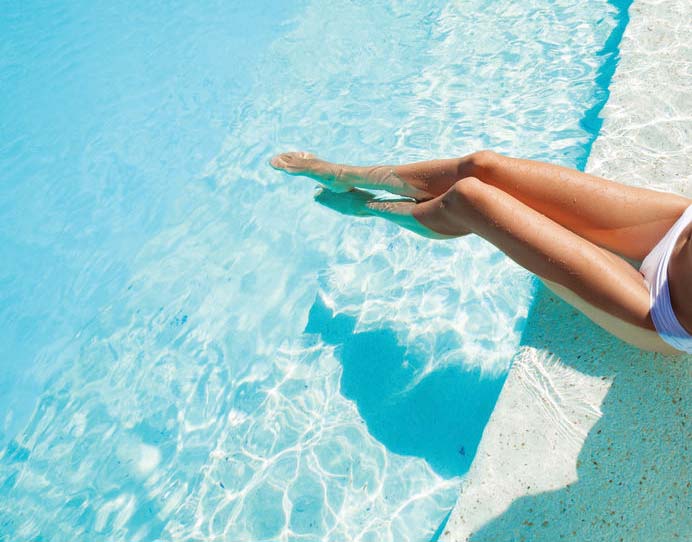 CAREFREE – Given the success Revital-AZ Laser and Med Spa has seen with CoolSculpting, the only FDA-cleared fat-freezing procedure, owner Rosie Andaverde, RN, is hosting another Lunch and Learn event on Thurs, June 13 from 12-2. Space is limited, so kindly RSVP by June 11. In addition to learning about CoolSculpting through live demos, the free seminar will hold a raffle for a free CS cycle and those in attendance can partake of 50 percent off an IPL treatment with the purchase of a CoolSculpting package. Ask for details at Lunch and Learn! While there will be plenty to learn about, know that Revital-AZ will also supply a personalized lunch from the Grotto Café in Cave Creek.
Since spring is almost behind us, Andaverde wanted to remind her neighbors Revital-AZ offers summer-friendly lasers to help reverse sun damage. "We encourage everyone to protect their skin," she advised. If you forget to do so, Andaverde and her medical director, Dr. Mark Biliack, have countless tools to help maintain healthy skin and combat aging.
"We've had fantastic results with our newest laser," Biliack added. Their Sensus IPL – intense pulsed light – laser system is one of the most recent tools used to achieve healthier, younger, smoother and more voluminous looking skin. "We get incredible feedback. People are astounded at the results!"
For those unfamiliar, "IPL Photofacial treatments use intense pulsed light to target the blood vessels and pigment in order to reduce the appearance of sunspots (liver spots), telangiectasias (spider veins), enlarged pores, Rosacea, broken capillaries, wrinkles, acne, unwanted hair and sun damage. The procedure creates tightening of the skin, while softening the skin's texture and creating a more youthful appearance." Set up an appointment for this amazing procedure by calling 480-629-5776.
Revital-AZ has been delighting clients since 2015 at their 7401 Easy Street location. In addition to CoolSculpting and lasers, services include hair and tattoo removal, IV Vitamin and Nutrient Therapy, medical aesthetics (Botox, derma fillers, microneedling) and of course skin products that have been hand selected with their clients' health and wellness in mind. Revital-AZ is open Mon – Sat and by appointment. Also see www.RevitalAZ.com