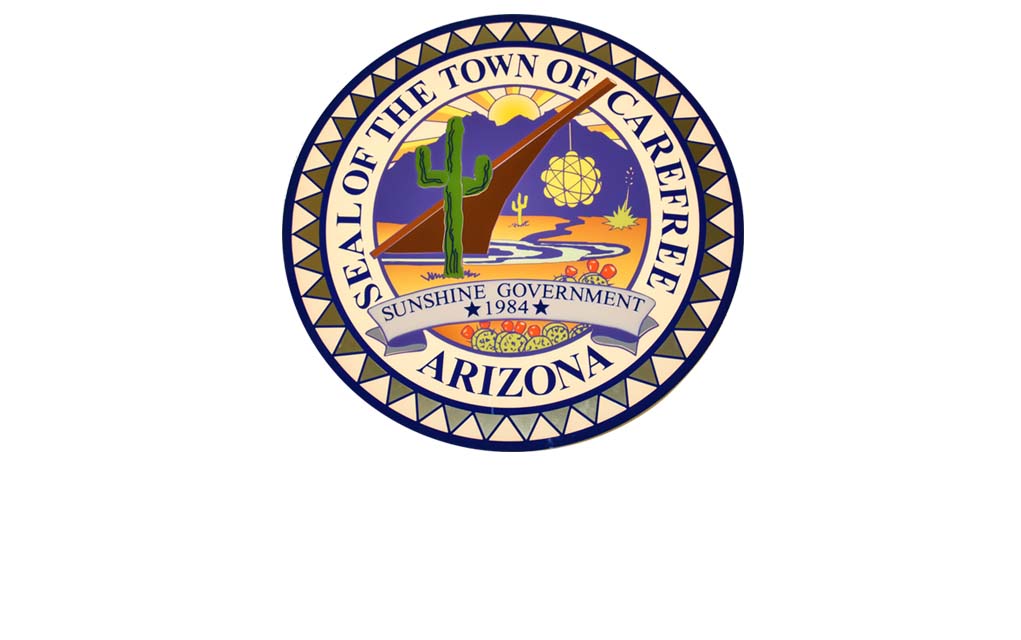 The Carefree Town Council meeting on Tuesday June 4 began with a budget hearing where expenditures by the Town of Carefree for the Fiscal Year beginning July 1, 2019 and ending June 30, 2020 were approved. This hearing was followed by The Town Council Meeting where the following people spoke during the call to the public.
Kevin Tylly, a resident of Carefree, and Larry Steward, an architect from Phoenix, spoke regarding the Sundial Sunburst. Robert Jacobsen, a resident of Carefree, discussed the trees in medians and a police force in Carefree.
Mayor Peterson announced the passing of Richard Anderson, director of the Spirit in the Desert.
The following presentations were made with no action taken at the meeting:
-Karrie Porter Brace presented from the Cave Creek Museum.
-John Traynor spoke regarding a proposition to subdivide 2.74 acres of land located at the southeast corner of Easy Street and Carefree Drive to allow for a 30-lot townhome development named The View of Carefree.
-A review and discussion regarding ordinance 2019-02 repealing the Cable Television Code was proposed.
In addition, the following items were presented and approved:
-A request to rezone approximately 7.93 acres of land located west of the northwest corner of Stagecoach Pass and Pima Road to R1-35 Single Family Residential zoning to allow for a six-lot subdivision named The Estates of Carefree.
-A revision to the inter-governmental agreement between the Town of Carefree and Arizona Department of Revenue related to the Transaction Privilege Tax.
-Resolution 2019-08 that requires cities and towns to adopt a standard agreement and application for cable providers by July 1, 2019.
-Take executive session for discussion and consultation for legal advice with the attorney of the public body and discuss its position regarding contracts that are subject of negotiations, pending or contemplated litigation or in settlement discussions in order to avoid or resolve litigation.
The meeting adjourned at 7:56 p.m.