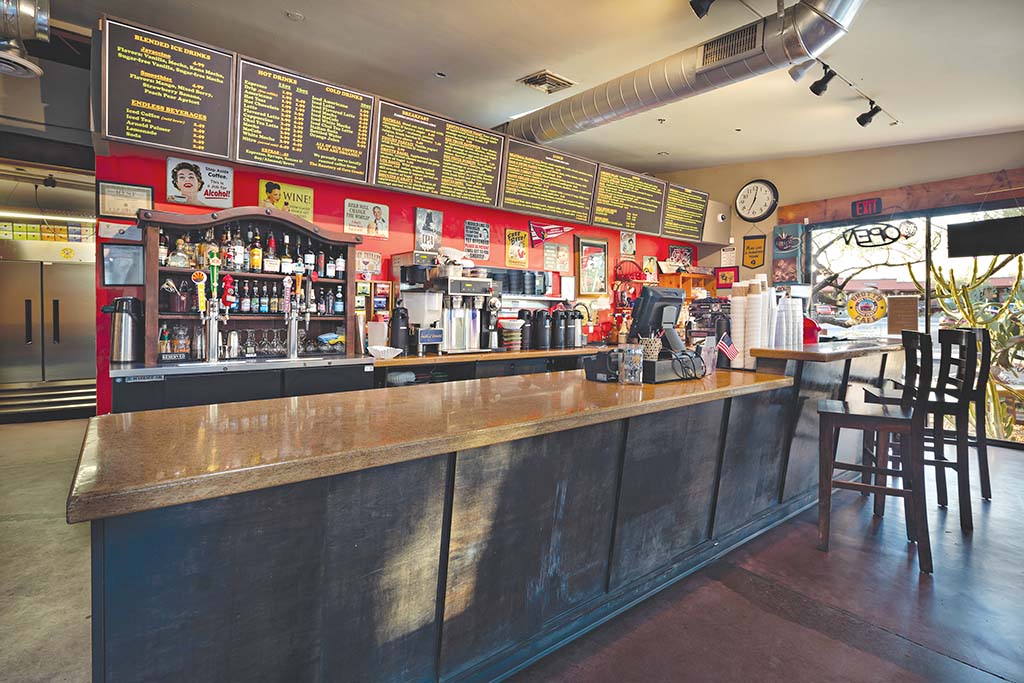 CAVE CREEK – The family-owned and operated Red Truck Trading Company continues to grow and thrive. It's a fun place to stop in often because the consignment side brings in something different every day (and consignments are accepted seven days week/365 days a year!) but Louann Robertson said they frequently introduce new brands.
Two recent lines are Mayo Furniture and ABLE handbags. Made in the US, Mayo offers chairs and sofas with hardwood framing, top grain leather and high-end fabrics. "We can have any configurations made," Robertson assured. To show how versatile the furniture is, she bought four chairs that both swivel and rock, paired them with a round table and hosts friends with wine, cheese and crackers.
"ABLE is a lifestyle brand focused on ending generational poverty through providing economic opportunity for women. When you purchase a purse or wallet, you give impoverished women an opportunity to earn a living, empowering them to end the cycle of poverty that kept them trapped." Robertson pointed out that each piece is named after the woman who crafted it. She is thrilled Red Truck sells ABLE and helps support underprivileged women and their families and puts money back into their communities.
"People in this area travel the world and have picked up furniture and accessories, so when it comes time to sell a second home or move back where family is, they bring in unique pieces to consign. We have a little bit of everything – vases, artwork, lamps, pottery and decorative boxes along with lightly-used furniture," Robertson said.
The Red Truck family affair extends to the Grotto Café, run by Robertson's son, Curtis. "We have the best staff," she said. "They are always smiling and they treat everyone like family."
The menu was recently revised, and while all items are popular, a few standouts are Cod fish tacos (choose two or three), carnitas (pork roasted for 10 hours), scones, a new twist on the Bloody Mary in which a strip of bacon is added and the "small bites menu," sharable yummies like quesadilla, chips and salsa, bruschetta.
The Red Truck Trading Company / Grotto Café family invites their neighbors to come in, browse, shop, visit, eat, drink, buy, consign all at 6501 E. Cave Creek Rd. For information on Red Truck Trading, phone 480-575-0100 or visit www.redtrucktrading.com; for Grotto Café, 480-499-0140 or www.thegrottocafe.com.