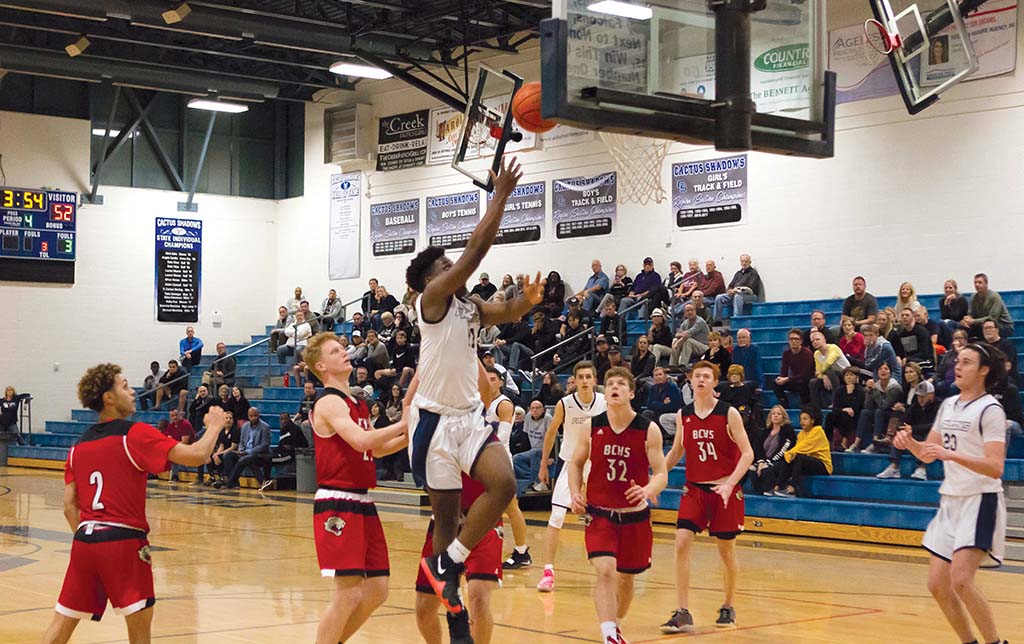 Now 14-2 on the Season
In an annual event where the athletic department, coaches, Falcons Athletic Club, and an army of team parents coordinate their efforts, Cactus Shadows hosted the Great Desert Shootout holiday basketball tournament again this past week.
The CSHS boys won their first 2 games versus 4A Bradshaw Mountain (81-52), and 6A Boulder Creek (67-65 in OT) to advance to the championship game, but a late game rally against 6A Westview Knights came up short, as the Falcons were defeated 64-58 on Saturday night. CSHS made things interesting at the end, but could not overcome a rare poor shooting night from behind the arc, and free throw stripe, against a strong and well coached Westview team.
The Falcons are now 14-2 overall on the season, 4-0 in region (section) play, and ranked #7 in the latest 5A AIA power points. With 9 regular season games (8 in section) remaining, the Falcons are looking to improve its post season seeding, and prepare for a strong run in the State playoffs.
WHATS NEXT: Home games coming up next week against section opponents, Tuesday, 1/8/19, 7p vs. Desert Mountain Wolves, and Friday, 1/11/19, 7p vs. McClintock Chargers.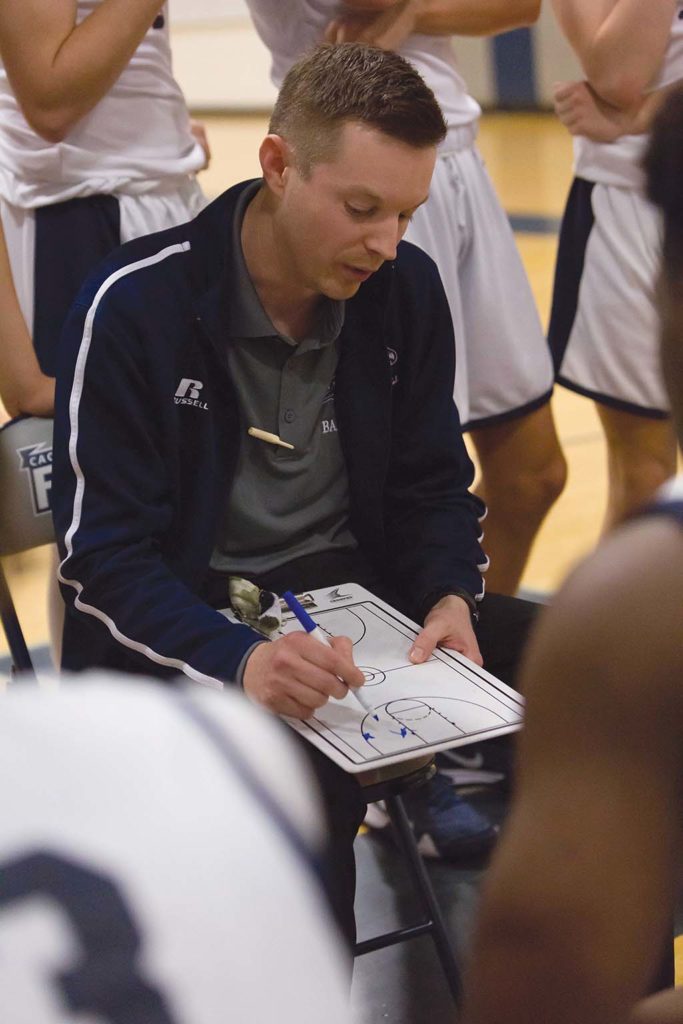 Current AIA 5A Top 10 Ranking (www.azpreps365.com)