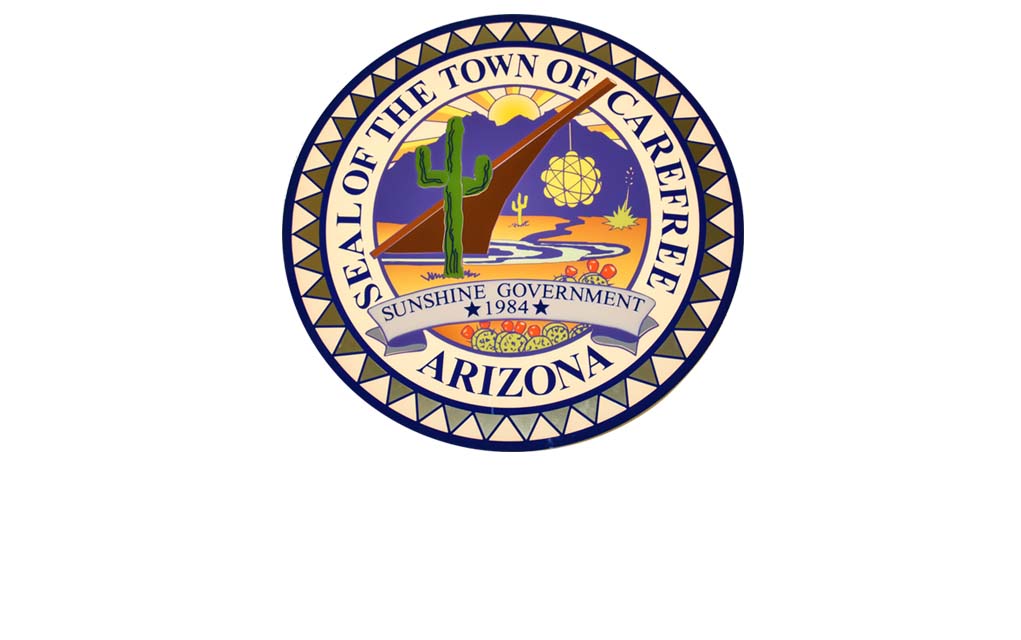 Kicking off the Nov. 13 meeting of the Carefree Town Council was the swearing in ceremony of the mayor and council members, including newcomer, Vince D'Aliesio. In addition, John Crane was once again approved/appointed Vice Mayor.
Noteworthy:
– Crane also was early on the regular agenda and reported on the Veteran's Day celebration and thanked all those involved.
– Beth Renfro gave a short account of the 2018 Enchanted Pumpkin Garden event, giving attention to an attendance (100,000) increase of 60% over last year and the participation of CenterPoint Events throughout. However, there was no financial report completed as of yet and therefore, it is scheduled for a more detailed review at the next meeting. No action was taken.
– Along those same lines, a possible contract with CenterPoint Events for professional services for the Carefree Christmas Festival was presented, discussed – and deferred.
– Sarah Byrne gave a brief report on the success and history of "Rock the District" and made a case for approval for the upcoming dates (April 26-27, 2019) and venue. Meetings with individual council members were suggested prior to formally placing a request on the next agenda. No action was taken.
– Payment of loan balance to Zion National Bank for the property located at 33 Easy Street, Carefree, AZ. was approved.
– Dominating the meeting was the review to rezone close to 27 acres of land (residential to commercial), located at the NE corner of Carefree Highway and Cave Creek Road. Having already been through P&Z and give and take between local residents and developer, stipulations/adjustments were noted, particularly with regard to drainage, egress, indigenous plantlife, buffer zones, etc. Detailed presentations were made both the town staff and representatives of the developer. At least 10 members of the community got up to speak during public comment. The action was approved as amended.