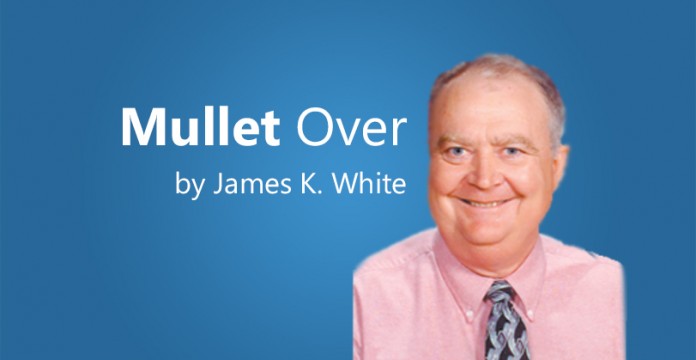 – The folks who make Louis Vuitton purses are dealing with a major problem. Their classy handbags are one of the most faked domestic products in the world. The Louis Vuitton Company cautions that recent research indicates that fewer than ten in one thousand LV purses sold are authentic. That would be less than one percent, I do believe.
– A few years back, a man named Meyers smashed a window in Wellsville, Pennsylvania. The would-be robber attempted to steal an ATM by attaching a chain to the device and using his truck to drag away his ill-gotten gains. His efforts failed. The chain broke. Less than a week later, Meyers returned with a heavier chain. He demolished the plywood covering where the window had been and hooked up. Once again, his chain snapped and success eluded the perpetrator. Days later, the same guy targeted the Farm Store located a short distance down that same street. This time, he actually managed to leave the premises dragging an ATM – for a while. The machine snagged on a parked car. His chain broke. More than a month later, the resolute wrongdoer returned to the site of his first attempt. This time, he used a very heavy chain and escaped with a highly-prized money dispensing machine. However, the ATM contained no cash. Not one cent. The cracker-jack local police department swung into action. The team carefully studied the accumulation of clues and tracked down the inept malefactor. During his trial, Meyers said that he was desperate for money — which he needed to pay court costs related to a previous trial. The less-than-clever crook was convicted and received a six year prison sentence – plus assessments for court and damage costs.
– The phrase "second string" is said to have originated "sometime" in the "Middle Ages" (Circa 476-1400). This was an era in which many in regional and national armed forces were archers. Bowmen would typically have one favorite string installed on their bows, but would usually carry replacements or "second strings" in reserve.
– Oceanic waters lapping the shores of South Africa and Australia have reputations as being regions wherein shark-attacks on humans have been common. However, it is near coastlines of the United States where more human-related shark attacks occur than anywhere else on earth. In 2017, there were 88 "unprovoked" confirmed shark attacks world-wide. 53 of those occurred near U.S. beaches, including a record 31 nigh Florida. Peter Benchley and Roy Sheider may have another story in the making?
– Believe it or not, it could come to pass that I shall be honored for my laziness. One doctor said that if I continued being extremely lethargic, I can expect atrophy. Go figure.
Meanwhile, check all your Louis Vuittons — and Have a Great Day.
James White is a retired mathematics teacher who enjoys sharing fascinating trivia. He can be reached at jkwhite46@gmail.com.